By Sonali Prakash
To know where did trump go to college and completes his higher education……read on this artticle….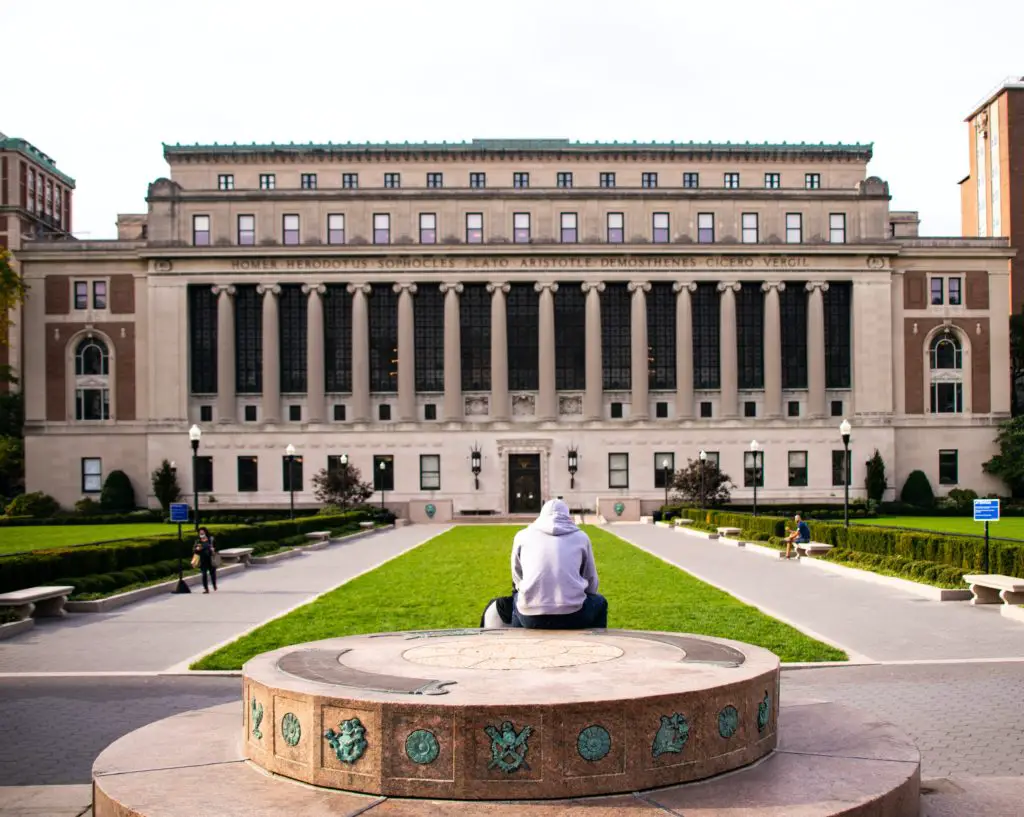 Introduction 
Donald Trump is an American Politician, media personnel, and businessman.
Donald Trump is also the 45th president of the United States.
Trump was born in the year 1946 making him 75years till 2022.
In the year 1971, Donald Trump became the president of his father's business and renamed it the Trump Organisation.
The company operates in building in renovates hotels, high-end buildings, casinos, and so on.
With being a businessman Donald Trump was the president of the U.S from the year 2017 to 2021, when his party was in ruling for 4 years period.
He belongs to the political party Republican and still is a part of the political party.
His present position is succeeded by Joe Biden, 46th president of the United States.
Where did trump go to college? 
Being a successful businessman Trump once being the president makes many citizens of the young generation follow in his footsteps.
By following his footsteps, the young generation would also want to become like him and complete their education as Donald Trump did and they eager to know trump college.
Donald Trump belongs from Queens, New York City, and did most of his education and college in the area of New York City.
He was first enrolled at Fordham University in the year 1964 but changed to the Wharton School of the University of Pennsylvania.
In the year 1968, Donald Trump graduated from the University with a B.S degree in economics.
Fordham University where Donald Trump was first enrolled is a private Jesuit research University which is located in New York City.
Fordham University consists of four undergraduate and six post-graduate schools within its campus.
The University provides degrees in Arts and science, business studies, law, and religious studies.
Wharton School of University 
Wharton School of University also known as Wharton business school is a private institution.
It is located in Philadelphia, Pennsylvania. 
The University was established in the year 1881 and it began with a donation by Joseph Wharton.
Wharton School of University is specifically known for its concentration in economics, business administration, and a bachelor's degree in Arts.
The University holds the first rank in Masters for Business Administration. The school changed its name in the year 1972 to Wharton School from its previous name Wharton School of Finance and Commerce in the year 1902.
The university was associated with influential and powerful businessmen, bankers, and lawyers who introduced the specificity to economics and business studies.
With being a rank holder in their Finance and Business degrees, Wharton School partners with other schools for providing and offering a double degree program with leading fields in other schools.
Wharton University not only has Donald Trump as an alumnus but famous and successful businessmen Elon Musk and Warren Buffet are also alumni of the Wharton School.
The campus of Wharton University 
There are two branches of Wharton University that majors in finance and commerce.
The first one is the home branch in Pennsylvania with 4 buildings within one campus ground. With 4 primary buildings, it has several conferences halls and a common area around the building.
The second branch of the University is in the city of San Francisco, California. In the year 2002, the University in San Francisco became exclusive for graduates in MBA. 
The campus is open for full-time and part-time MBA degree students only.
Online Wharton University 
With the beginning of the Pandemic in 2019 and with the advancement of technology, Wharton began an online course program in their University education division.
The online aspect of Wharton offers multiple courses in partnership with Coursera which is an online degree company that partners with various colleges and universities.
The courses available on the online platform are business management, entrepreneurship, financial modeling, and business foundations. 
The online degree is accredited by International Association for Continuing Education and Training (IACET).
Conclusion 
Wharton University is not only an education home for Donald Trump but it has many successful businessmen who have studied and achieved various degrees from the University.
Both the university Donald Trump has been a part of excel in their education and focuses specifically on business and economics. 
Fordham University has many great successful alumni as well who excel in their professional fields. 
Both the Universities are located in New York City as that was where Donald Trump grew up.
Wharton University is ranked first place for business education in business Insider and financial Times. It is also ranked 5th place by Forbes. 
Frequently Asked Questions 
How to get admission to Wharton University?
There are 50 enrolments at Wharton for all degrees individually. One has to just apply at their website or visit the admission department at the university.
Where did Donald Trump do his higher education?
Donald Trump holds a Bachelor's degree in economics. He completed his education at Wharton University, New York City.