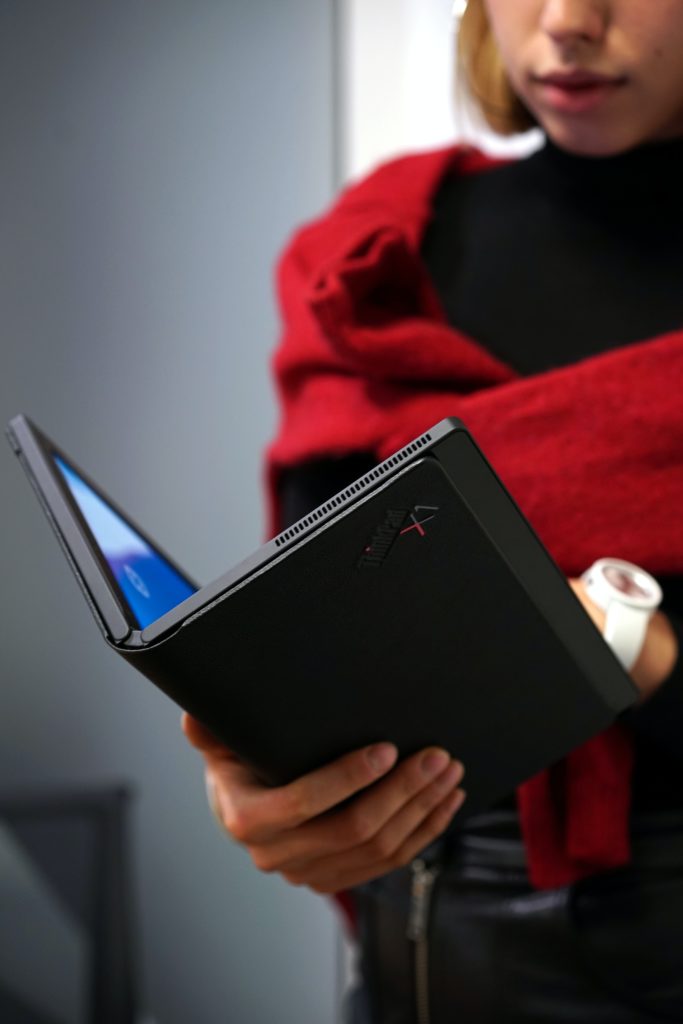 To know What Operating System Is Best For College Students?….Read on this article….!
  Most of our student life has come on our computers. Classes and exams have come online and assignments have gone digital since the pandemic. The way you communicate to your device is through its software or an operating system. A good operating system can get college students on top of their colleging. It improves your productivity, helps you be organised and get you things done efficiently with ease. However choosing the right operating  system isn't hassle free. The only option one has in the market for operating systems is Windows, MacOS, ChromeOS and Linux. Many people argue that Linux is the best among other options but it isn't true in all scenarios as it's easy for one to get lost in a large universe of linux distros. Getting the simplest app install or getting the most popular apps to work on Linux is a two or three step process. Which leaves us down to Windows, Mac and ChromeOS. Let us know which one is best for you in your college life.
What Operating System Is Best For College Students?
Ease of Use
  An operating system must be easy to use, effortless to learn for the user, must be powerful and must have support for most of the applications that are used by the college (Ex: Online meeting applications, Microsoft Office applications, etc)
 Windows 11
Over 70% of computers in the world run windows. Windows is built to please its large user base. It is designed for ease of use and meant to familiarize its users with the almost Windows 10-like user interface. 
The user interface is simple and clean. It is hassle free to use and the user can get along with its functions very easily.
Most softwares and applications are made to run on windows. Installing most applications is a straightforward and clean process and requires minimal effort.
MacOS
The user interface of Mac has not changed in 20 years. If you have used MacOS years ago then you will know that it has not changed if you use it now which is not the same with windows. 
MacOS is not as widely used as windows. You might have used Windows in your computer classes in schools and so MacOS will require you some time to learn.
You can install and run most popular apps on MacOS and the process is simple but it does not have support for as many applications and programs as windows.
ChromeOS
ChromeOS is the most basic and simplest operating system available in the market. It comes with very few applications installed.
The icons feel very familiar as it looks just like the icons on an Android phone.
There are a very limited number of applications that can support and run on ChromeOS. It is not very ideal for college students as it has no support for Microsoft Office applications. If you want to use it then you have to use the web versions.
Most applications are web versions and require you to have the internet to access even some basic applications. 
Productivity 
           Both Windows and MacOS have many features for everyday productivity. However it's not the same for ChromeOS.
Windows
Windows has snap layout which is a feature that let's you group multiple windows on your screen and use them together.
It comes with Microsoft Teams and other MicrosoftOffice applications which is very popular and commonly used.
In Windows 11, one can install android apps which would help to to run your Android apps on windows.
MacOS
   MacOS is very fast for day to day use. It has few similar features as Windows but on MacOS you get a clean experience.
  When you connect with an Iphone, you can sync your data on all the Apple devices (Copy text on your phone and get the paste option on your PC simultaneously). 
Sharing files using AirDrop from Mac to Iphone is fast compared to Windows and ChromeOS.
 Application data can be stored in cloud storage which means that you can access the data from the cloud storage on your phone or other devices. This makes life easy for students who need to store their documents and notes and want to access it from other Apple devices.
ChromeOS
 It is not versatile. It cannot run apps like Microsoft Office which is essential for students. Also most applications are Android versions and have limited capabilities than the computer versions.
It is lighter and faster but also lacks many features and functionality.
Nearby sharing makes it easy to share files between Android and Chromebook.
It does not not have enough productivity capability as other operating systems.
Which one can you afford easily as a student?
Windows
When you go for Windows, you will have many options to choose from. There is a Windows for everyone which means you can get a Windows computer at any budget starting from cheaper notebooks to expensive desktop computers. 
MacOS
Macbooks that run on MacOS don't come cheap. You may need to have a high budget in order to own a Macbook.
ChromeOS
ChromeOS is the cheapest option available if you need an operating system for a low budget. But you also miss out on many productivity features and functions of Mac and Windows.
Bottom Line
    The reason why Linux was not in the list is because it is not easy to use, it requires you to install most of your applications  by writing some codes in the terminal window which is not easy and a convenient process. What we have learnt is that though ChromeOS is more light and affordable, it misses out on many necessary applications and functions for daily use of a student. MacOS is very fast and good for productivity. It works even better when you use it with an Iphone. But it does not come cheap and there are very limited options.
Which brings us to Windows. It is quite affordable, has all the features for your everyday productivity and helps you finish your task with ease. It also has support for more applications than any other operating system. Hence, Windows operating system is the right  choice for you as a college student.
FAQs
Is Linux operating system wrong choice for students?
     It is not really a bad operating system. It just doesn't have the familiarity and ease of use that you get on Windows. It is actually very intuitive to use once you start understanding it. The other reason why Linux was not in the list is because it requires you to install most of your applications through commands on terminal window which not easy and a convinient process.
Why is Windows  a better operating system than others?
    Windows is very easy to use and is a very commonly used operating system. It has many tools to increase your productivity and is widely used and accepted in many professions which make it an ideal operating system for everyone.
How much would it cost to own a Windows computer?
     You can get the cheapest Windows computer for just over a hundred dollars. Even a cheap Windows computer would perfectly suit your daily usage, help you be productive and get on top of your studies.