Many things go into a college's evaluation of prospective students, aside from grades and test scores. One significant role will be the letter or letters of recommendation, which reveals a lot about an individual and a student. The student's character and strength are displayed, which helps shed light on their overall college application. You will need a reference when a recommendation letter is required. Here we will see about What is reference in college application?
A reference is an individual who can recommend you as a student qualified for your chosen college. The reference will write the letter of recommendation on your behalf. They should be able to enumerate your good points, knowing how important the letter is to your admission chances.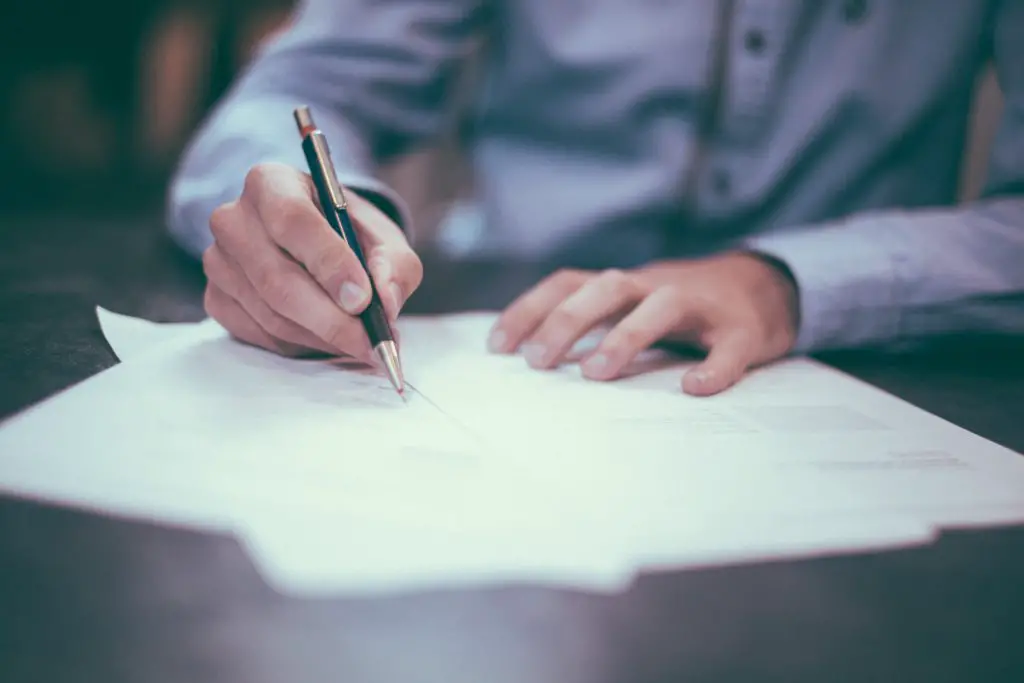 Importance of a recommendation letter for college application
A recommendation letter can be essential depending on the college you wish to get into. Some colleges place a lot of importance on it and have specific things they require from the letter. This is to ascertain if you'll be a good fit for their institution as it displays your ability and potential.
Your reference gives the admission committee another way to form an opinion about you aside from judging your academic records. Since you do not write the college aspirant's letter, it carries much weight, especially from teachers and school guidance counselors. The letter of recommendation is vital to the admission process, so do well to provide them when required. 
Who to ask for a letter of recommendation
Your reference letter should come from people who know you and can provide educational, extracurricular, and personal information. Some colleges may specify who should be your reference; otherwise, you should ask:
Teachers or Counselors- Teachers and school counselors are better positioned to understand and adequately transmit your motivation for applying for a specific school. They have worked with you –especially your junior and senior year teachers- and know your capabilities even more than you do. It pays to have a good relationship with these sets of individuals to ease the way when you need them as a reference. Reference from a teacher who teaches a subject relevant to your course of study will be valuable.
Mentors, Coaches or Employers- This set of people will be helpful as references if they have worked with you over a long period. The fact that you have connections from extracurricular activities like community services and after-school part-time employment is a plus on your college application.
Types of references
Academic Reference
You should get this reference from a teacher, precisely one who can thoroughly albeit professionally show your strengths as a student. A science major hopeful would want a science teacher for his reference. However, if you do not have a chosen major at the time, you would select a reference based on the subject you excelled at most in high school. This will exhibit your academic standing efficiently as much as it favors you.  
Professional Reference
A personnel at a part-time job you had, preferably the manager or your supervisor, would be in the best place to give a professional reference. 
Extracurricular Reference
Aside from academics, a college admission officer would want to know what else you've done because colleges have clubs and teams that would need students to keep them going. Anyone who can sufficiently enounce your leadership skills and talents can serve as a good reference like a coach for athletes. 
What Information should I give my Reference?
Anyone writing your reference, especially if it is your teacher or school counselor, might be busy or have another reference to write for other people. It pays to give a guideline that helps them quickly put your recommendation letter together. Some schools have a questionnaire for students to complete for the teacher or counselor. If otherwise, you should provide specific details. 
Details like academic achievement, class participation, challenges you overcame, future plans, projects that best exhibit your skills and so on are necessary. Do not forget to include your reason for choosing that college and the deadline for submitting the reference. With these details, you can also get a personalized letter of recommendation in good time. 
How many references do I need?
This depends on the college, some do not require them, but the majority would ask for a maximum of three recommendation letters. They expect a teacher or counselor to provide at least one of these letters. However, you should note that submitting recommendation letters above the required number is not your advantage. Hence, it would be best to stick to your college's requirements. 
Can I get into college without a recommendation letter?
You can get into college without a letter of recommendation, but you should provide it if required. It is an excellent opportunity to showcase your personality outside of academics from the lenses of professionals who know you. A good letter of recommendation gives you a competitive edge and moves you closer to your dream college. 
How do I submit my recommendation letter?
Letters of recommendation are usually submitted electronically on 'The Common Application' or whatever portal the school decides to use. The common application has a limit on the number of letters you can submit, so you should note this. 
Some of the applications let you know the college application stage, mainly whether your reference has submitted your recommendation letter. This will enable you to politely remind your reference about your letter if it has not been sent before the deadline. You can give the reminder reasonably by tactfully asking them if they need additional information for the recommendation letter.
Letters of recommendation significantly impact your college application, so planning ahead and preparing to ask for your reference will go a long way in helping your admission chances. Ensure the individual you decide on as a reference knows you and your skillset and capabilities and has the ability to present them in the letter. Remember to follow up on your references and, most importantly, show appreciation to them for the time taken to draft and send out your recommendation letter.