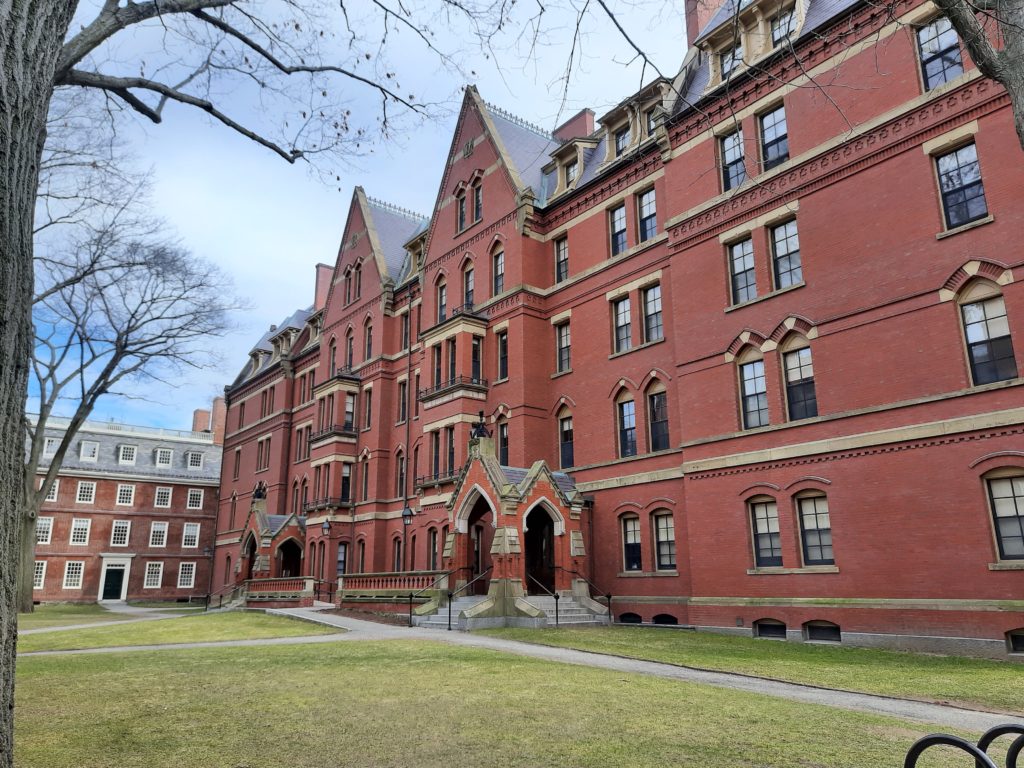 Introduction
After graduating high school, young adults have plenty of options that they can choose. Some of the most common paths taken after high school are university education, joining the military, directly entering the workforce, and enrolling in community college. Although community college isn't the most preferred option by students these days, it's still helpful in many aspects if you're looking to save money while studying. 
People often decide to enroll in community college after high school due to many different reasons. Community college offers two-year-long programs, which is a cheaper way to introduce high school graduates to higher education and the vast number of fields they can explore. It's much more affordable than the typical four-year-long universities, and students who aren't sure what they want to pursue in university often opt for this. Community colleges offer technical training to prepare students who are looking to enter the workforce directly as well. 
Community colleges can be attended by almost anybody. Though it does not apply to every community college in the United States, most colleges offer open admissions that do not require a high school diploma. It's a great opportunity for anybody to gain new skills and venture onto a new beginning in life. The most common degree you can obtain from a community college is the Associate Degree. People who usually attend community colleges are in their late twenties and they're looking to gain further education while working full-time. 
Community college is a great way to save money for students who might struggle financially to pay for all four years of a public university. They gain their general credits from a community college before transferring them to their desired college and beginning their further education there from junior year. Two years of community college before two years of a public university is a common sight. Studying at a public university for four years could cost you about $48,000, and it can be cut in half if you spend the first two years of it in community college. 
The Different Types of Courses Offered in Community College
The different types of courses in community colleges can vary depending on which community college you're inquiring about. In general, community college can open doors to several different skills and opportunities to explore. No matter what you're looking to learn, you'll find something to your liking around here. 
Community colleges often work hand-in-hand with public universities as students are known to transfer credits they earned while gaining their Associate Degree to gain a Bachelor's Degree. Other than that, high school students who aren't sure about going to university gain practical knowledge from the various courses offered according to their interests. 
Some of the most popular programs offered are accounting, computer information systems, marketing & sales management, retail management, and many more. These programs vary depending on your community college of choice. 
Courses Built to Help You Enter the Workforce
Fresh high school graduates looking to enter university later in life aren't the only people who opt for community colleges. They also offer a variety of programs built specifically for people looking forward to entering the workforce without going through the hassle of gaining a four-year degree. Plenty of jobs doesn't require a general university degree but experience and knowledge in that certain field. 
Community colleges offer associate degrees centered on various fields such as logistics, healthcare, information technology, an industrial trade, transportation, various public service fields, and many more. People gain knowledge about the specific field of study through informal and formal ways of education before applying for jobs related to that. 
People looking to start their career immediately after finishing community colleges often opt for their Associate Degree in Applied Science rather than Science or Arts. 
Numerous Services Offered for Assistance
There are many misconceptions still prevalent about community colleges that make students hesitant about applying there. People believe that since community college doesn't cost as much as public universities do, they won't offer any of the necessary student services needed to assist them further with their careers. 
This is simply a myth because most community colleges have placement assistance and counseling services. Some community colleges will also help you out with financial aid, various academic support, accessibility support, career assistance, and much more. The availability of these services will depend upon your choice of community college. You'll get general help in almost all community colleges around the USA. 
Pros and Cons of Community College
Almost everything good has its cons and it's important to know some of the difficulties that you might face while spending your time in community college. It's also important to know about the good aspects of spending your time here and what you can gain from this experience. 
Pros: 
Affordable and much cheaper than public universities. The average net cost of most community colleges is less than $10,000 and often even less than $6,000. 
Smaller classrooms with focused attention on students. University classes are usually huge and intimidating in comparison.
Flexible hours for your convenience. Many students enrolled in community colleges are full-time workers. They can avail the opportunity to opt for online classes or night classes according to their schedule so that they can focus on their education without letting it clash with their job responsibilities. 
Transferable credits if you decide to pursue higher education from a public university. This way, you can save a lot of money without going through the hassle of paying student loans for years after graduating. 
Cons:
One of the things that make community colleges much different than public universities is student life. Since most students here are either part-time workers or full-time workers, the focus is completely on education and nothing else. University life often combines education with cultural activities, which is absent in community colleges. 
If you've taken a course that requires a ton of research, you might be in trouble since community colleges often contain small libraries in comparison to universities. The scope of finding what you need at a community college library is much lower than you might expect. You'll have to navigate through a bunch of other public libraries to find the books you need. 
If you're moving to another city to attend a community college, it will be a hassle to find suitable housing. Community colleges don't offer dorm services or student housing services unlike universities, and it can get tough to find suitable places to rent near your community college. 
You might not find the course you're looking for if it's not one of the most common ones. Programs like business, core sciences, and healthcare, are some of the familiar names heard in almost all educational institutions. If you're looking to study something less common and different like art therapy, it'll be hard to find suitable community colleges that can provide you with that. This isn't usually a problem for the ones trying to enter the workforce since they focus on technical courses but it's still a point to remember that you won't always find what you're looking for. 
Is Community College Free?
This is one of the most common misconceptions that people have about community colleges. Many people look down upon them so they think it's free because they believe that their services aren't on par with university education. Community colleges aren't free in general but some students can make use of the various financial aid programs and scholarships available at different community colleges which can substantially decrease the tuition amount. 
How Do You Apply to Community College?
Unlike the lengthy procedures followed to get into public universities, it is simple to apply to community colleges. The procedure is usually simple and straight to the point. You will need to provide your desired community college with proof of your previous education; and basic information about your identity and, you will go through a placement test to see which courses would be the most suitable for you based on your preferences. You might have to fill up more paperwork if you're looking to apply for financial aid or scholarships. 
Which Are the Most Affordable Community Colleges In the USA?
Most community colleges in the USA are far cheaper than public universities, but the tuition fees vary depending on which college you pick. Here are ten of the most affordable community colleges that you can choose from:
Chabot College (Hayward, California)
City College of San Francisco (San Francisco, California)
Coffeyville Community College (Coffeyville, Kansas)
Reedley College (Reedley, California)
Central New Mexico Community College (Albuquerque, New Mexico)
Curtis Institute of Music (Philadelphia, Pennsylvania)
Middlesex Community College (Bedford, Massachusetts)
Wharton County Junior College (Wharton, Texas)
Long Beach City College (Long Beach, California)
San Diego Mesa College (San Diego, California)
Conclusion
Community colleges work as an affordable path toward higher education and entry into the workforce. In recent years, the stigma toward community college education has decreased as people have begun to see the numerous benefits provided. Despite all the myths that still surround the relevancy of community college education, it is still an essential part of the education system, which has a lot to offer if utilized correctly.