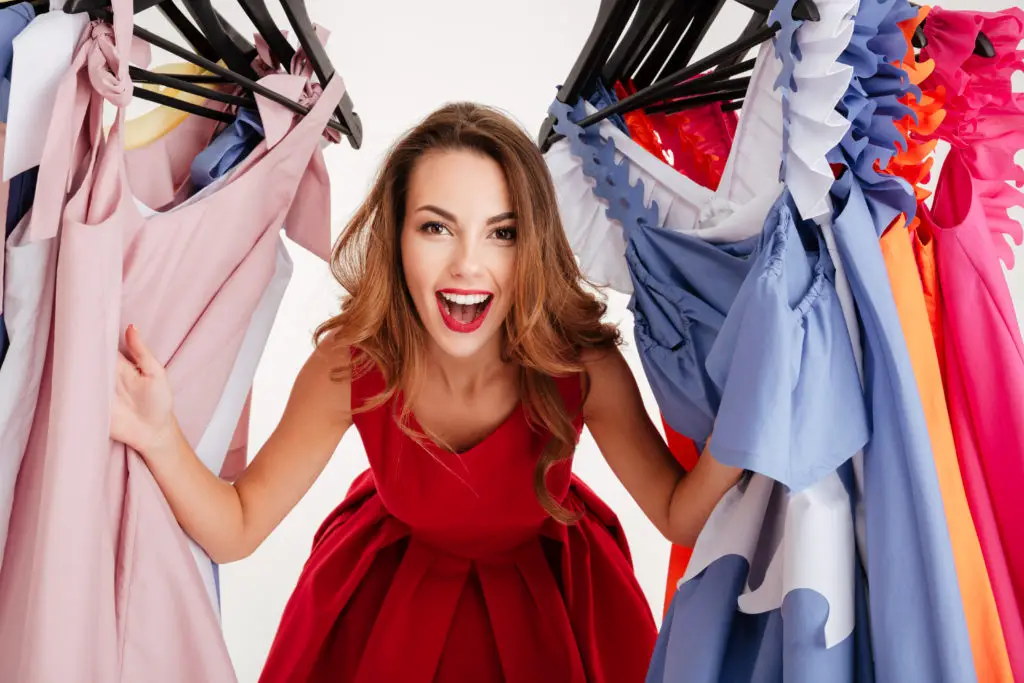 So, you are approaching the end of your high school career, or you have already graduated from high school, now what? If you have a talent or interest in fashion designing, then you might be looking to further your education within the fashion industry.
Fashion is another form of pure art. If you enjoy designing and creating astonishing fashion pieces, then a fashion design college would be the perfect stage for the beginning of your career. These colleges offer fashion designing courses: Pratt Institute, Parsons School of Design, Michigan State University, and the California College of the Arts just to mention a few.
The Future: The Fashion World
The fashion world is a forever growing industry where new talent is always welcome. Pursuing a career in this industry can open many opportunities for you. Finding a college closer to the fashion capitals in the US such as the famous Paris, London, or Milan can leave you with much greater benefits and opportunities. If you know that you have a burning potential in building a career in the fashion industry, then don't waste any more time, go apply to one of the colleges that offer fashion designing as a program. To find out if you meet all the requirements and if you have what it takes to secure the bag, keep reading to get more insights on which colleges offer fashion designing courses. 
Colleges Offering Fashion Designing
Pratt Institute
Pratt Institute is located in Brooklyn, New York. This institution has to be one of the best colleges you can enroll in for studying Fashion Designing. Their School of Design has a range of dynamic courses that you can take to elevate your chances of being one of the best and most well-known fashion designers. They aim to bring out the cultural sense through their designs to redefine the fashion world. They produce the best students, so check out their website if you are interested in being a valuable contributor to the fashion industry. 
California College of the Arts 
This college is located in San Francisco, California. Aspiring fashion designers can stand a chance at starting their fashion designing journey at this college . The design faculty offers its students the greatest experience, encouraging creativity in each individual. They provide small class sizes and mentorship to encourage students to release their full creativity and engage with the content of the courses. They are dedicated to offering the best experience to students so they can be ready to enter the fashion world.
Michigan State University
Get the foundation you need to pursue a career in the fashion design industry. At Michigan State University you will go through the College of Arts & Arts history where you will get the opportunity to enroll in the Apparel & Textile Design program to further build your career. 
The New School- Parsons School of Design
New York is one of the best locations where aspiring fashion designers can flourish. Having the opportunity to study at this college located in New York can lead you to much greater places. Their courses include certificates, diplomas, and bachelor's degrees. Students will study fashion, drawing, sustainable design, and fashion. The list goes on, take time to figure out what interests you so you can choose the right course that will put you a step closer to success. 
Fashion Institute of Design and Merchandising
This institution serves a much more specific, career-oriented stream for new and aspiring fashion designers. If you looking to gain the valuable skills needed for you to tackle the fashion industry, then this is the right place for you. Their Design faculty has specialty programs and modules that can help you build your skills. Enroll at Fashion Institute Design and Merchandising to get your Fashion Designing degree so that you can get a clear view of what innovative fashion design entails. 
Other Colleges that offer Fashion Designing:
Cornell University
Savannah College of Art and Design
Howard University
Stephens College
University of Minnesota
General Admission Requirements
Creativity lies among the top of the most important skills you need to join and succeed in a fashion designing college. Every college has its admission requirements but there are typically a few general admission requirements that are common for most colleges. The Bachelor of Design program is one of the courses that people interested in fashion design would consider studying toward. If you are applying for an undergraduate program, then there are certain minimum requirements that you might have to meet to be considered for acceptance. These are some of the general admission requirements:
Exceptional academic performance in High School
High school subjects include Social Studies, Mathematics, Sciences, English
English language proficiency should be high (get pretty good marks in English)
Applicant must be 17 years and older
Fashion Design Modules
When you finally start studying in college, you should aim to enroll in modules that are going to assist you in building a valuable career in the fashion industry. The following modules are recommended for study, although each college may differ in the modules that they offer, these are generally universal. 
Creative Fashion Design
Computer Applications and Pattern Drawing
Business & Marketing
Textile Science
Additionally, students are free to select their elective modules based on what is available in each college. The aim is for students to grasp the core essential skills needed to succeed in a fashion design college.
If you need more information on what each college has to offer in Fashion Design, then you can visit their websites or contact them. 
Conclusion
Joining the Fashion Design industry should not have to be a hard task. If you are interested and have the potential, then you can apply to one of these colleges of your choice. Do not forget that studying abroad at colleges can put you out there so you can get noticed by other fashion designers. Pratt Institute, Michigan State University, the Parsons School of Design, and other schools can help you build your career in Fashion Designing. Get super exciting experiences that the fashion world has to offer. Remember to bring out the creativity and enjoy the journey. 
Frequently Asked Questions
How much are the tuition fees for a Fashion Design program? 
Tuition fees for fashion design programs typically range from $4,000 to $28,000 annually and are much higher for international students.
What is the best fashion design college in the US?
One of the best fashion design colleges is Parsons School of Design.
How many years do I need to study to become a fashion designer?
You can ultimately become a fashion designer even if you have no education experience. However, many fashion designers enroll in a 4-year bachelor's degree just to expand their knowledge of fashion design.