College for many students is seen as one of the greatest steps one will take in life, and going away to college is a whole new milestone for students. But with this exciting milestone comes challenges. As students, we do have challenges. These challenges when put on a list seem endless and that can be frightening. Let's take a look at the top three (3) on our chart today. Let us know more detail about 'What Are The Top 3 Issues Facing College Students Today?'.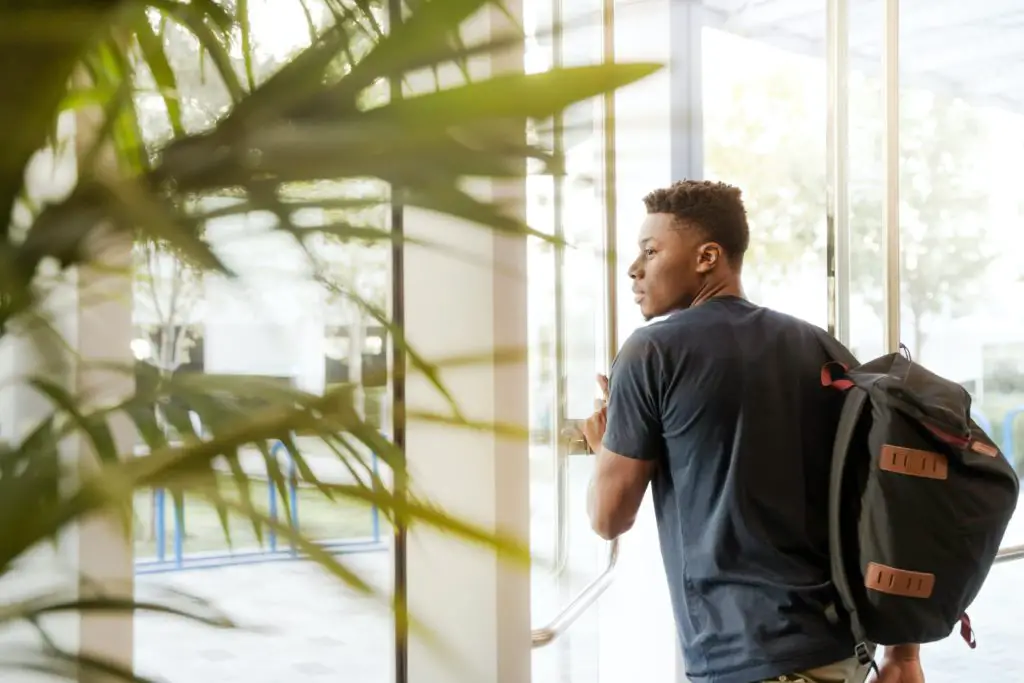 What Are The Top 3 Issues Facing College Students Today?
Loans/Debts and Jobs
As a young adult in college, this can be quite a burden. The cost of tuition, transportation, feeding, and housing can be such a hassle. Tuition has been rated the highest when it comes to student dilemmas. More than 50% of students in the US have this as a top-tier problem. This gives many students the compelling action to take up as many jobs as possible in the order to meet up with daily needs and educational materials. This constant tussle many times affects a student's performance adversely and can also lead to stress disorders.
Feeling bad about the situation is never a problem, but getting student loans might just take the weight off. Applying and receiving scholarships through various organizations and scholarship schemes in your area could be such a huge relief. It can be tempting to take up multiple jobs to keep up with pressing needs, therefore when taking up jobs, remember to look out for options that could give you enough room to study as overworking could increase your stress level and affect your performance in school.
Social Problems/ Relationships
What is college without social activities? Meeting new people and making friends can be fun, especially in the first year of college. Figuring out the best places on and off-campus to unwind after the bore of school work through the week can be fun and relaxing; this includes canvassing for the nearest and cheapest bars and clubs to go dancing with friends and colleagues on a Friday night and hoping to meet a new beau. However, not knowing how to balance these activities can bring about issues in college and ultimately with academic results. 
Relationships could be rated as one of the biggest factors contributing to student problems in college. It is almost impossible not to find a student who isn't in a relationship. Being in a relationship and having a partner is a nice feeling but it can be quite challenging. It is a complete juggle with school activities and it can be overwhelming sometimes.
Being in a relationship comes with its distractions and can harm educational activities. Separations, break-ups, and arguments can cause a huge decline in class input leading to poor results. Break-ups can lead to a high level of stress and depression
 Social problems can also bring about low self-esteem. this is commonly associated with introverts and people with weight disorders who seem not to fit in. This could lead to depression.
Prioritization is key. Having to know how to balance both sides of life is a skill one must learn. Have a to-do list or a timetable that will help you get all your tasks done.
Students with weight problems should seek out and join a support group, keep friends who make them feel good about themselves and encourage them to take steps towards the help that they need to get better. Young adults should be encouraged to share problems with the right kind of people, people who help them bring out the best version of themselves.
Negotiate terms and expectations from partners, and establish guidelines and principles to follow as this will give room for school activities which is paramount. You can also take some time off to clear your mind or speak to your school counselor or someone with who you can unburden yourself too.
Expectations and Anxiety
Anxiety is a feeling of worry or fear of the unknown and in this case, it is related to school. The educational workload can be quite overwhelming and sometimes leads to burnout. Anxiety arises from various factors and on different levels. This can be from mild anxiety to more severe forms of anxiety such as panic attacks which few students display whenever a test or exam is approaching, and also when results are released. Most students are anxious because of expectations imposed on them by different factors. These factors include and are not limited to;
 Having to attain and maintain a certain GPA.
 Keeping up with a certain course or major that you have no interest in.
 Juggling jobs and school work.
These factors increase stress levels which could result in burnout and instill a great deal of fear in many students on campus.
As a student discuss with your counselor and find out ways of having a better attention level in your course. Before tests and exams, find out things that could help you de-stress, reduce your stress levels and help you concentrate better. Making sure to read ahead helps a bunch and reduces the workload. Study groups are a blessing in disguise and should be encouraged.
Many other challenges are not mentioned above that students face in college. They include;
 Being overwhelmed
 Health conditions
 Lack of motivation
 Homesickness
 Exhaustion
Conclusion
Now we have learnt 'What Are The Top 3 Issues Facing College Students Today?', There is no college student without any of these challenges, even the straight-A student or the overly rich student or students from a rich background. But having to call out for help can help stay afloat. Students need to find a balance between school schedules and personal schedules. This skill will help them scale through issues and challenges in school.
Related Questions
How can I choose the right major?
When choosing a major, consider what career path you want to take in the future, what your interest as an individual is and your passion. Many students who get into college aren't sure of what major to choose and end up being influenced by friends or certain members of the family. Some are compelled to pick a major based on the line of family profession. 
How can I manage my time in school?
Time management simply is defined as ranking things from important and very urgent to less important and less urgent and giving designated time for each activity.
Students are advised to take a reasonable number of credit hours and not overload your plate for each semester. They should schedule a time for study and class and some time for relaxation and work.