Every college has what it looks for in its admission process from applicants. Virginia Tech, just like all other colleges in the United States, has admission criteria that must be met by each applicant before an applicant would be considered by the school's management as being admission worthy. These criteria are strict and must be complied with by all applicants.  Here we will see about Virginia Tech requirements and GPA
Although there is no standard GPA requirement for applicants desirous of getting into Virginia tech, however, applicants must be considered top of their class with a GPA of not less than 3.87 to stand a chance. Admission requirements are also straightforward for different types of applicants. 
Read on to know everything about the admission requirements of Virginia tech!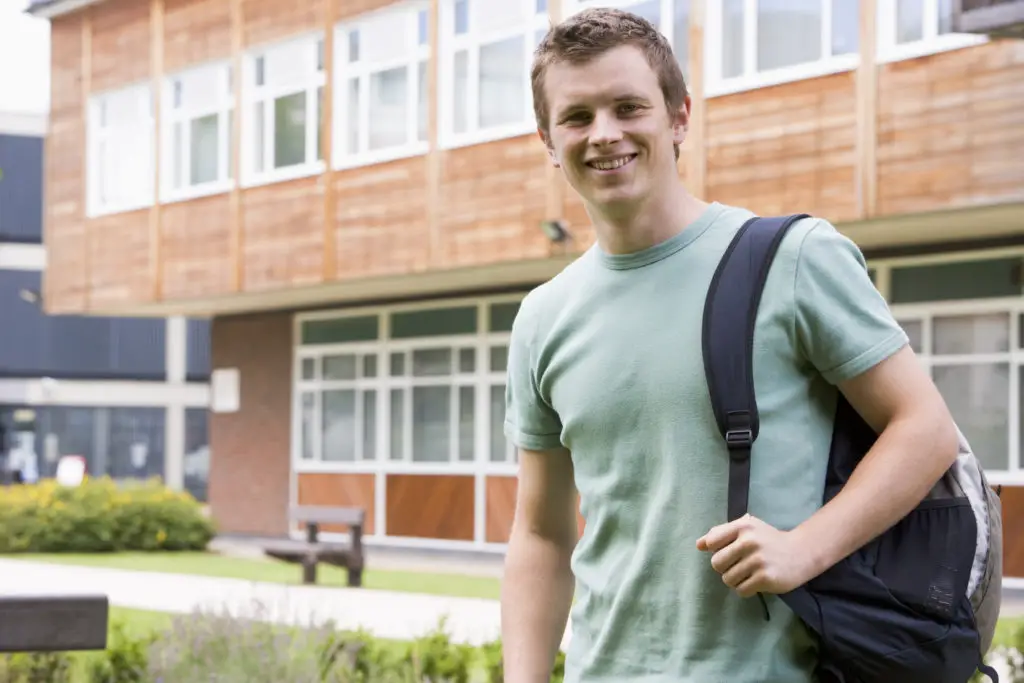 Virginia Tech Admission Policy for Traditional First-year Students
The admission policy for first-year candidates who want to go to school at Virginia Tech is straightforward and thorough. It involves the student submitting the following:
Transcript 
High School academic report of coursework
Standardized test report 
College Essay 
Just like every college, the transcript is a very important requirement for college admission. Virginia Tech requests its applicants submit their transcript with a GPA that is very high (between 3.87 and 4.0 on a scale of 4.0). This is because out of more than 25,000 students who apply to study at Virginia Tech yearly, the university has limited space for approximately 6,000 students. 
The GPA is a major requirement for all applicants who have applied to Virginia Tech as the school rates, highly, a candidate or candidates with a perfect GPA score of 4.0 than other candidates. And the limited space of approximately 6,000 students from the total number of applicants is reserved for the best of all applicants of Virginia Tech. 
An applicant is also required to submit his or her school academic report of course works and grades. Virginia Tech demands that all applicants must have taken and completed the relevant units in important subjects like:
English
Mathematics
Social sciences
Foreign language
Laboratory science
This will ensure that the students meet up to the required 18 units of completed subjects. 
Standardized test scores like the SAT or the ACT are very important in the admission process at Virginia Tech. With the submission of such scores, the management would be able to weigh, on the same scale, each applicant and determine the academic quality of such applicants. 
This means that for an applicant to stand a chance to be considered amongst the host of applicants that forward their application each year, such an applicant must possess an SAT score of between 1450 and 1600 and an ACT score of not below 33 or 32. 
However, due to the covid 19 pandemic that struck the globe in the early months of the year 2020, the school adopted the test-optional policy for their 2022 Admission cycle that allows applicants to apply without the submission of a standardized test. 
Recommendation letters are, normally, considered a vital requirement by the management of other schools. As they help the school management have an idea of how the applicant is rated by a respectable figure in the society. However, Virginia Tech does not consider the use of recommendation letters and says that even when it has been submitted, it will not be reviewed and would not count as a point scored by the applicant. 
College Essays can play a part in swaying the tough and strict minds of the admission officers. However, based on the general requirement considered by Virginia Tech, it is not considered a necessity, nor is it disregarded.
Therefore applicants can submit college essays to aid their admission to Virginia tech.
Virginia Tech Admission policy for Homeschooled applicants
The management of Virginia Tech has an admission policy that is also favorable to Homeschooled applicants. The institute took into consideration the learning environment of homeschooled applicants and materials that are available to such applicants. 
The admission requirements for homeschooled applicants are:
Self-assessed report of the student's academic record. 
Standardized test score (Similar to what is required for the traditional first-year applicants.
Admission application
The self-assessed report of the student's academic record covers all courses the applicant should have taken based on the relevant assessment. The admission committee critically evaluates such reports and determines if such an applicant is the best fit for its institution.
Admission Application is the last requirement that must be sent in with other requirements.
To know more about Virginia Tech Admission policy for Homeschooled applicants, visit: https://vt.edu 
Virginia Tech Admission policy for Transfer students
The management of Virginia Tech considers all candidates who have completed at least 12 credit unit courses in college as transfer students. For a transfer student to successfully apply to Virginia Tech, such applicant must possess the following:
A GPA of coursework taken in the previous college
Recommendations from the previous institutions on such applicants
An applicant that falls under the transfer category of the student must possess an overall performance of coursework taken in the previous college. This is a major determinant as the current GPA of the previous college would be weighed in line with other applicants. 
Normally, the standard GPA that would get one in Virginia Tech for a transfer student is 3.0, however, an applicant should aim higher based on the performance of other applicants. 
The management of Virginia Tech does not require a signed letter of approval from the previous institution. What it checks is the record of the applicant to know if such applicant was in good stead with their previous college. 
If, at a future date, Virginia Tech discovers that a student was suspended or expelled or engaged in any form of ill conduct in his or her previous college, the university reserves the right to withdraw the admission offered to such applicant.
(Note that for transfer students, high school GPA or course work, as well as Standardized test score, is not considered a requirement)
Virginia Tech Admission policy for International Students
Requirements for applicants under this category are:
Academic record haven completed 3 units of maths and 2 units of laboratory sciences 
A B+ average in high school
English Language requirements having taken one of the foreign language tests of Test of English as a Foreign Language (TOEFL), Duolingo, International English Language Testing System (IELTS), etc.
Virginia Tech Admission policy for non-degree seeking students
For such applicants under this category, they must ensure that a minimum of 2.0 GPA is achieved in the previous college. 
Conclusion
Virginia Tech admission requirements are inclusive of all students whether traditional or homeschooled students or transfer or international students. Preference is not given to any category, and as long as an applicant matches the requirement and GPA standard, such an applicant would be considered by Virginia Tech.
Frequently Asked Questions
Can you get into Virginia Tech with a 3.0 GPA?
A 3.0 GPA is considered very low for first-year applicants and is unlikely to give one admission.
Is Virginia Tech hard to get into?
The admissions process to Virginia Tech is considered difficult, but if the applicants fit the criteria, they would be considered likely candidates.