To know Vanderbilt University or Emory University which is best….Read on this article…!
Getting admitted into a university of choice is not an easy process. The most confusing aspect of attending is selecting the college that best benefits you before being admitted to the two schools you aimed to study.  After all, you can only attend a university and not all universities,  this led you to question yourself, which university is good enough for me?  Let us start with a pep talk, both colleges are excellent choices, you will not go wrong with either. This article will give you easy access to define your choice between both colleges.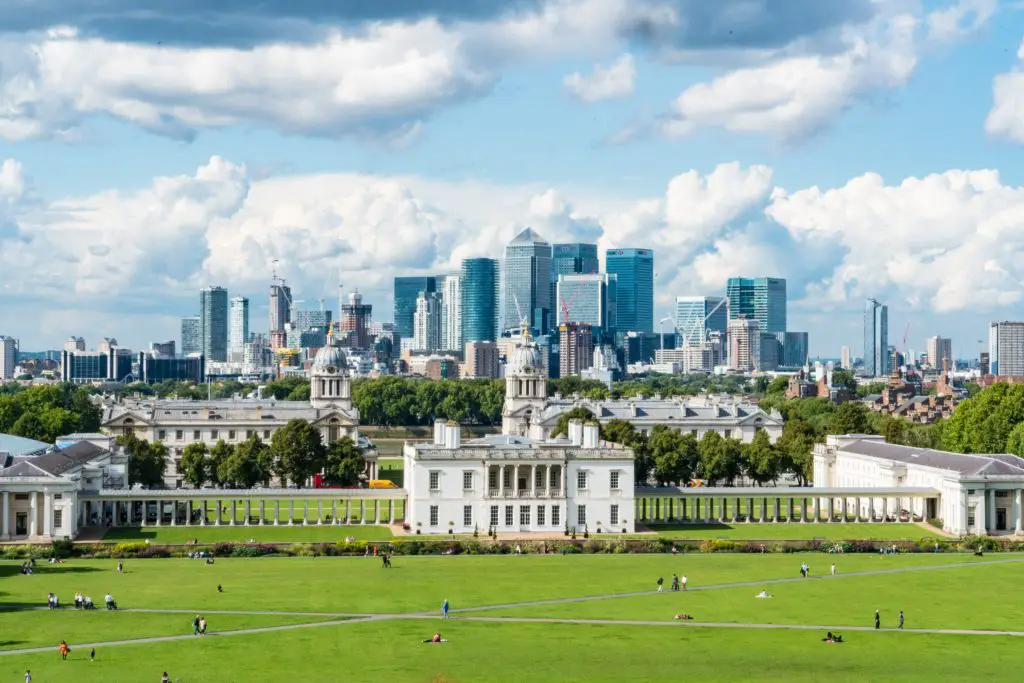 Vanderbilt University was given a rating of 99 out of 99 by the Princeton Review while Emory University was ranked #21 among national universities and #71 among global universities by U.S. News and World Report. But ultimately, which is best for you, will depend on what you are looking for.
Vanderbilt University Or Emory University
Vanderbilt University, also known as Vandy or (VU) is a private research university located in the southeastern part of the United States in Tennessee, Nashville. It was founded in 1873 and was named central university until (1877) when the name changed to its present name.
Vanderbilt is known as the Harvard of the South because Cornelius Vanderbilt donated a million dollars following the Civil War to create a university in the South that would rival those in the North. Ever since, Vanderbilt has been commonly referred to as, "The Harvard of the South". The school has 13,796 enrolled students, of which 7,111 are undergraduates, and the remaining 6,685 are graduate and professional students. Vanderbilt undergraduate school gets subdivided into four colleges.
They are: the College of arts and sciences, the school of engineering, another is the College of education and human development and the last school is Blair school of music. 1n 2015, the school was likewise ranked fourth and fifth among private universities in enrollment if national merit scholars.
Emory University is a private research university located in Atlanta, Georgia. The school was founded as Emory college in 1836 until 1915 when the name was later changed to its present name. The institution is associated with the United  Methodist Episcopal Church and was named in honor of the bishop John Emory.
It has a total number of 15,846 enrolled students, of which 8,197 are undergraduates, and the remaining numbers (7,649) represent their postgraduate students in one of the seven or eight professional schools. One-third of the student body graduates each year. The school has a hospital named Emory University Hospital.
Comparing Vanderbilt University With Emory University
After all examinations and interviews were done to gain admission into a prestigious university of your choice, there comes the admission letter, and you start to ask yourself should I go to Vanderbilt or Emory University? After all, both universities are the best schools in their lane, so the choosing gets hard. There are steps you must take before you select which one to attend, and this indicates you know their differences. It is determined by the location, the cost, the academic and admission requirements, and finally, their outcomes.
Location
Location Is one of the important things used in comparing both schools with each other. How can the location of a school affect the number of applicants, and the mode of living in the school is a question that should be considered by all students. Another reason for considering the location is for making memories, a place in which you will live for 4 years should be a memory ground (i.e something that you can revisit in the nearest future).
  1.  Vanderbilt University
It is located in Nashville, Tennessee. The school setting is considered a large city due to the population of the people therein,  The total number of students enrolled in the school for a private 4-year type of education is 13,537 students. The school does not record any form of religious affiliations.
  2.  Emory University
It is located in Atlanta, Georgia. The school setting is said to be in a large suburban area (I.e 250,000 people and above), it is minimal compared to the former. A total number of 13,997 enrolled students are accounted for in the university for a private 4-year type of education and religious affiliation with The United Methodist Episcopal Church.
Annual School Cost
Cost is said to be an amount you pay in the university in other to be regarded as a bonafide student of the university. This is also another significant piece of information you must be aware of before your selection commences, You will not want to ignorantly pick a university you can not afford hence, leading to you drowning in debts whereby you can pick a university that serves the same benefits as that university.
  1.  Vanderbilt University 
The tuition fee for Vanderbilt students that both reside inside and outside the state is $52,781, this is considered 0.5% lesser compared to that of Emory University. The room and board fee is $17,670, while the other necessary cost which is the Average Net Price, Average grant aid, and the percentage of students receiving grant aid is as follow, $25,804, $47,344, and 64% respectively.
  2.  Emory University
An annual tuition fee of $53,070 is paid by both the in and out students of Emory University, living cost of $15,242 is also paid. This indicated that it is 15.3% lesser than Vanderbilt's living cost, while the other cost includes the average net price, and average grant aid, and the overall percentage of those that receive the aid is $25,672, $46,932, and 55% of students.
Admission And Academic Requirements 
  How can you apply to a college without finding out about their admission rate,  GPA, and SAT or ACT score is an admission policy that should not be joked with.
   1.  Vanderbilt University 
The school has an 11.6% acceptance rate and an expected 3.86 average high school GPA, and because of the school admission standard that is said to be elite, their applicants have a very high competition rate. The SAT or ACT score range is 1470/1570 or 33/35
  2.  Emory University
The school acceptance rate is 19.2%, with an average GPA of 3.8, indicating that Emory has a higher acceptance rate compared to the former. The school admission standard is elite and has a very high applicant competition rate kike that of Vanderbilt. The SAT or ACT score range is 1380/1530 or 31/34.
Conclusion
Vanderbilt University is a school that has a similarity to Harvard, the admission requirements are a little high compared to Emory university which is another elite school in the state.  All in all, both are good schools, and they are known for their outstanding education for their students.