To know what is the acceptance rate of Tufts University…read on this article..!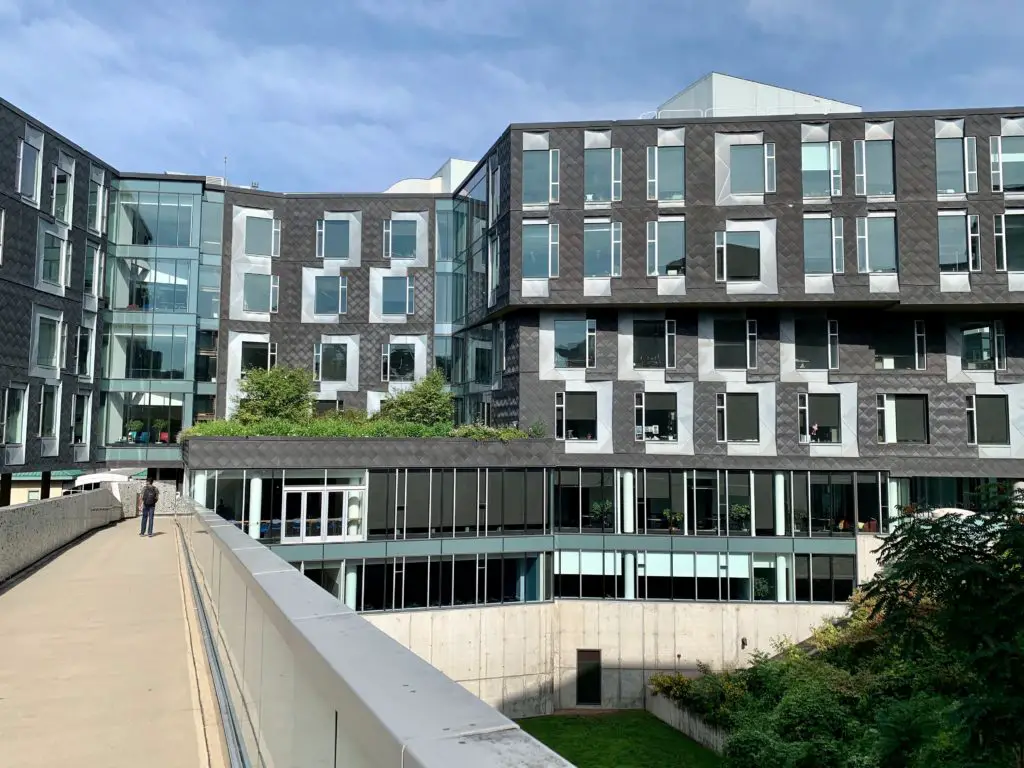 Tufts University is a private university located in Massachusetts, USA. It has a very good reputation and is ranked high among colleges in the nation and globally. The rate of acceptance of Tufts University is quite low and seems to decline each year. The school is ranked among the top 50 toughest schools to get accepted for admissions. If Tufts University is your top choice of college then there are some things you should know.
What is Tufts University Acceptance rate?
Tufts University has had really low acceptance rates when compared to other colleges in the US. The class of 2026 had the lowest acceptance rate in the history of the school. The acceptance rate was 9%. The acceptance  each year declines. The previous years had acceptance rates of 11% and 16%. 
Out of the 22,725 students that applied during the 2022/2023 admission cycle, only about 3,318 students were offered admission. This makes the average acceptance rate 14.5%. This acceptance rate shows the level of competitiveness demonstrated in this school. An acceptance rate of 14.5% implies that out of 1000 students who applied, only 145 students were offered acceptance. 
Why Tufts?
Tufts University is a privately funded University. It was founded in 1852 and was called Tufts College. It was established by a group of Christian universalists who strived to provide an institution of higher learning that was not involved in politics or religion. It started as a small Liberal Arts College. It was then transformed in 1970 into a large research university. The school has 3 distinct schools cutting across Science and Arts, Engineering and, Fine Arts.
Tufts University is categorized as a "Research I University". This is the highest level of research activity a university can have. It is also a member of the Association of American Universities. This association is a group of 64 universities leading in research in North America. Tufts is known for many things, some of them are; internationalism, study abroad programs, supporting active citizenship, and public service amongst others. Tufts has a 1+4 Bridge year program which is a year for students to volunteer in countries like Uruguay, India, Brazil, or Ecuador for a year before commencing studies at Tuft.
The university is located in Medford and Somerville, Massachusetts, USA. It sits on 150 acres of campus. It is not far from the Ivy League schools Harvard University and Massachusetts Institute of Technology (MIT). It offers various joint undergrad degree programs with these schools. Tufts currently has four campuses in the following locations, Medford, Somerville, Grafton, and Boston. It also has six libraries with about 1,290,000 complete volumes.
Tufts University ranks No. 198 globally according to the U.S. News and World Report. By QS global, it is ranked No. 275 which is quite outstanding. Graduates of Tufts University have become Nobel Prize Laureate winners (10), Pulitzer Prize winners (12), State governors (5), US Senators (2), Emmy Award winners (4), and Academy Award winners (3). The school has over 90 undergraduate programs and 160 graduate programs. Many undergraduate programs associated with colleges in Europe and France are also available.
Admission Requirements
Getting into Tufts is not easy. The admissions process is competitive. To get in, you must have very good academic credentials and be an A student. You should know that Tufts practice the " yield protection" phenomenon which is also as Tufts Syndrome. This is a situation where over qualify students are rejected. This is to increase school yield as these are unlikely to attend if accepted. The school yield depends and the number of students that accept admissions when offered. Admissions applications are through the Common Application website or the Coalition Application website. 
Admissions requirements include
2 recommendation letters
Extracurricular activities, Tufts evaluates students' extracurricular activities to know the ways the student may have contributed to his or her community. Tufts input of up to 10 such activities.
Short answer questions are present on the application form.
High School transcripts, GPA minimum of 4.04 to have a fighting chance.
Senior grades
English proficiency tests for students whose primary language isn't English 
Art portfolios for students applying for a Degree in Fine Arts or a combined degree in Fine Art and Science or Arts.
$75 application fee or a fee waiver for those that qualify
Standardized tests, recently made optional. If you decide to send it in, SAT scores should be at least 1460, ACT scores between 33 to 37
Alumni interviews are also optional
For international students, the same sets of academic credentials are required when applying. And the application is also through the same websites. Tufts admission office is familiar with other standardized tests such as the GCSE, GCE A-Levels, French Baccalaureate, and the International Baccalaureate.
English proficiency tests can be either of these
IELTS, a minimum score of 7+
TOEFL, a minimum score of 100+ (internet-based)
PTE, minimum score of 68+
Duolingo, a minimum score of 120+
Cost of Study
Tufts's cost of a study depends on whether a student is residing on campus or is commuting to school. The school's tuition costs $63,804 for both residents and commuters. Residents have to spend $9,160 on their residence hall with an estimated expense of $7,652 on meal plans. Commuters may spend $6,812 on meal plans. Both commuters and residents will spend $1,006 on health and wellness fees, $412 on activity fees, $3,900 on estimated health insurance, $1,000 on books, and $1,566 on personal bills. This would make a total of $84,600 for residents and $74,600 for commuters.
All students offered admissions are eligible for financial aid. Tufts boasts of 100% financial aid for every student. 
Conclusion
Being a student of Tufts University exposes you to real-world experiences that would help you develop interpersonal skills. You also get the opportunity of studying abroad and be exposed to people with beliefs and thoughts different from yours. Tufts's acceptance rate may be low, and it may be highly competitive, but getting in and being exposed to all the wonders of the school program would be worth it.