To know The University Of Oregon acceptance rate….Read on this article….!
The University of Oregon is known to be one of the most prominent research universities in Oregon. Established in the year 1876, the University of Oregon's core belief is evident from their Motto: "Mens Agitat molem" (Latin for "Mind moves mountains"). Known for its infectious school spirit, the University of Oregon inspires a healthy balance between academic work and social events.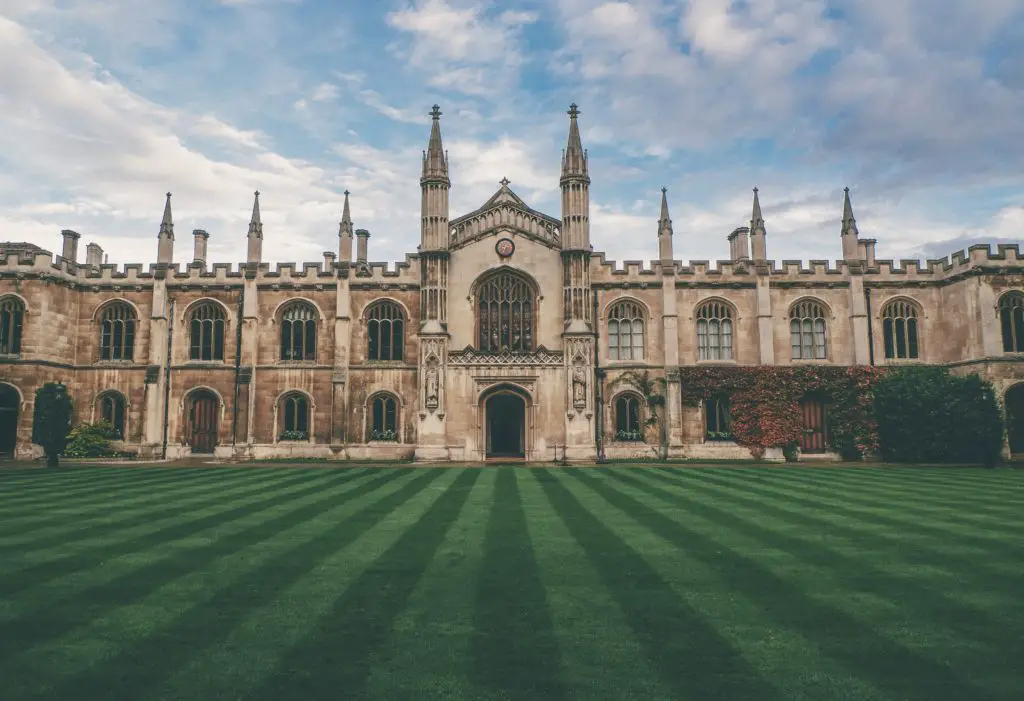 With towering green mountains being the backdrop of the school, the University of Oregon has its majestic buildings overlook the serene 187 mile long Willamette River. The sprawling woods and lush greenery makes the school ideal for outdoor activities as well. 
Apart from the breathtaking aesthetics of the Campus gallery, the University of Oregon is also home to the Museum of Natural and Cultural history and an intense football experience. Students of the University of Oregon have described the football games as memorable, energetic and rippling with an ardor and soaring spirits. Beautiful, energetic and diverse, the University of Oregon creates a memorable experience for anyone seeking to stir up intense passion in academics and social life.
The "Acceptance Rate"?
Acceptance rate is the percentage of students who get admitted after fulfilling the application requirements of a school. The University's acceptance rate tells you how selective the school is while admitting new students. However, if it has a low acceptance rate, they are either much more selective or have a limited number of spaces for incoming students. If it is the latter option, it only makes sense that they make their admission requirements more stringent. Let's take the acceptance rate of school X as 54%. This means for every 100 applicants, 54 are admitted.
The University Of Oregon Acceptance Rate
The acceptance rate of the University of Oregon is 83.4%.  You should know that the University of Oregon doesn't accept applicants based on their academic prowess alone. They consider other factors like extracurricular activities and unique personality. So when you write your statement of purpose, try as much as you can to be your real self. It's best to express what you sincerely enjoy doing and the quirky parts of your personality that distinguish you from others. You want to sound like a real person when you write about yourself and what you want to do in college. Bearing this in mind, you'll offer more insight to the admission officer on the kind of person you are, your motivations, fears and everything that makes up your person.
What Are The University Of Oregon's Admission Requirements?
English Proficiency test
At least two letters of recommendation
Statement of Purpose
High school/college transcripts
Complete application (and signed)
75 USD (application fee for Undergraduates)
Financial affidavit
International passport ID page (A copy)
Bank statement showing a balance of 45, 000 USD and/or official scholarship letters
Internationally recognized exam score (now optional)
So you won't leave anything out, you are advised to make a checklist out of the requirements above.
What Is The University Of Oregon's SAT Requirement?
Until the fall of 2021, SAT scores were compulsory for your application to the University of Oregon to be considered. Before the fall of 2021, The University of Oregon's SAT score requirement was 1080 on a scale of 1600.
Now, SAT scores are optional, as the school has become "test-optional". This means that your scores play little or no role in the admissions review process. However, if you have already taken the SAT, you can still submit it with your application. But bear in mind that your score does not influence your admission.
What Is The University Of Oregon's ACT Requirement?
Before the fall of 2021, the University of Oregon's score requirement was 22 on a 60 point scale. Submitting your ACT score in your application does not give you an advantage in the admission process as it is optional. 
What Is The University Of Oregon's Cost Of Attendance?
Your cost of attendance is the estimated amount you need for school expenses from the beginning to the end of the academic year. The student's cost of attendance is based on three factors:
 For residents, the total cost of living is $29,694 and $56,340 for non-residents. Aside from the tuition and fees, you will also need books, money for personal expenses and transportation fare. This is estimated to cost $3,945 according to the University's official site.
What Is The University Of Oregon's Application Deadline 2022?
If you are an incoming student, you're advised to consider applying early. This is because the University of Oregon accepts applications based on a first come, first served system. Aside from this, it also gives you an edge in having your application considered before the admission officers get more selective (with limited slots, their expectations rise a notch or two).
From September 27, 2022, the following deadlines would be applied for international students:
Early freshman deadline————————- November 1, 2021
Regular freshman deadline———————- January 15, 2022
Early transfer————————————– April 1, 2022
Final transfer————————————– June 30, 2022
The University of Oregon also has deadlines for transfer, Post baccalaureate and Reenrolling students.
What are frequently asked Questions about the University of Oregon?
Q: Do you have to write an essay?
A: Yes you do. Your statement of purpose gives the University a glance into your personality.
Q: What does the University of Oregon look out for in a student?
A: The University of Oregon has an eye out for dogged students who continue to take up challenging courses.
Q: Does the University of Oregon accept the common application:
A: Yes but only for freshmen.
Q: Is it possible to defer your admission?
A: Yes but if you are planning to start college in another place then transfer to Oregon, no.
Conclusion
Getting into the University of Oregon isn't so challenging so long as you have the right information to get you started. Once you have decided on University of Oregon being the school for you, don't delay in filling out and submitting your application so you can get considered for early action admission. 
Good luck in your application!