Stocking stuffers are small gifts that people buy to fill up the stockings at Christmas. These are called stocking fillers as well. These stocking stuffers are liked by everyone, and on Christmas, everyone wants to get something cool and unique as a stocking stuffer. Let us know about that the Some Stocking Stuffer Ideas For College Girls.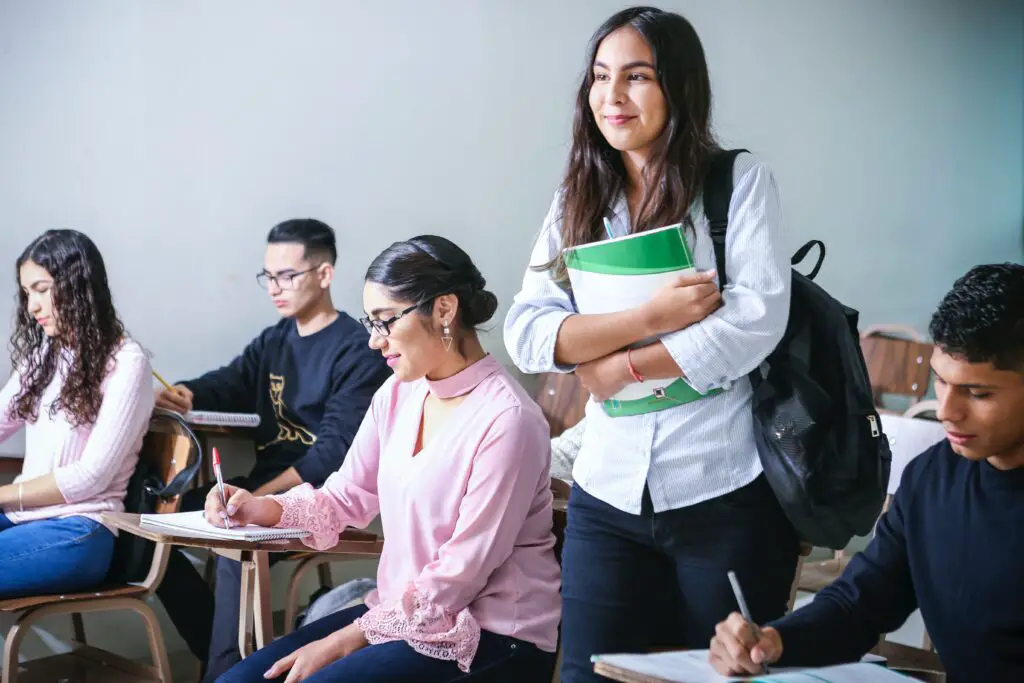 Many families have a tradition of hanging stockings up on Christmas morning, and the items within them are typically the first gifts that are unwrapped. College students want to have unique gifts that can also be useful for them. And if it comes to girls, deciding on a stocking stuffer can be a confusing task for you.
For college girls, you can buy multiple things as stocking stuffers. Stocking stuffers are a wonderful way to give practical gifts like a fresh toothbrush, deodorant, or anything like this while leaving the more expensive goods for under-the-tree presents. But it will always be your choice to have a gift as a stocking stuffer. You can purchase more expensive things like jewelry and rings or less expensive items like chocolates or lipstick. You have to keep in mind that the item you purchase should fit in the stocking and be something that will be liked by the girl you are giving the gift to.
Let's start our discussion more deeply.
Best Stocking Stuffers for College Girls
Though it is always confusing to choose a gift for a college girl, it will be more confusing when it comes to stocking stuffers. As these are small gifts, you can choose anything to stuff the stocking, but it creates more confusion when you have more and more options. Also, you can pick a gift according to her needs. You may need some help, so here we are, as always, to help you remove your confusion. Read this article and get the best ideas for stocking stuffers for college girls.
Jewelry
Jewelry could be the best stocking stuffer for girls. Not only college girls, but every woman loves jewelry. Some like earrings, some wear rings, and some girls like nose pins or necklaces. You can buy what your gift receiver girl likes or prefers to wear. As the stockings are small, any piece of jewelry can easily fit into them.
You can buy any piece of jewelry, whether a ring or a nose pin, whatever you like. You can adjust the price according to your budget. College girls always wear jewelry—not only one piece but many like rings, earrings, chains, bracelets, etc. A jewelry dish will also be preferable, in which she can keep her daily routine jewelry.
You can also give them customized necklaces or rings. Girls always love customized jewelry with their names or pictures. So if you want to give your daughter, sister, or girlfriend a stocking stuffer gift and she is in college, you first go for some jewelry options.
Cosmetics 
Other than jewelry, cosmetics are the best gift for not only stocking stuffers but also for birthday gifts. Products in the cosmetics industry like lipsticks, lip balms, eyeliners, mascaras, nail polishes, masks, facial sprays, facial rollers, makeup erasers, etc. can be given as stocking stuffers and gifts.
These kinds of things are mostly used by college girls in their daily routines. So they want these things anytime. You can give any of these products to college girls in stockings at Christmas. For example, the ideal eye masks can be tucked easily into stockings. Similar is the case with mini eyeliners and mini mascaras.
In the daily use of cosmetics, lip balms are the most important thing for girls. It's a product that is always present in the bag of a college-going girl. You can choose its flavor or type according to the girl you are giving the gift to. So cosmetic products are highly recommended as stocking stuffers and are also affordable.
Card games
Card games are fun to play, and many students enjoy these kinds of games in their free time. Since most of them can fit in a stocking, you can purchase them as stocking stuffers.
You can buy all different sorts of card games, but if you want to have a good time with your girls, you should buy this For the Girls card game. She can also enjoy these games with her college friends. Although it's not appropriate for family game night, it's ideal for a girls' night in because it will keep you giggling constantly for hours.
Stationery Products 
As a college student, the most important things a girl needs are stationery products. To choose a stocking stuffer, these products would be a very good option. You can select a fancy pen, a planner, a good book, pretty journals, or any other stationery product that, according to you, is useful and can easily fit into a stocking.
You can even pick sticky notes that are of different colors and designs or cute velvety pencil boxes for girls as a stocking stuffer gift. Planners or bookmarks are also good gifts. These are the things that easily fit into stockings and are useful for girls in their college lives.
Not only stationery products are available, but you can also go for other useful products that can help college girls in their daily routines. Like you can choose a laptop keyboard lamp or laptop stickers that look funky for the student to aid in studying when she is in a darker room. So all these things can help her in her daily life as a college girl.
Bath Bombs
Bath bombs are the upcoming stocking-stuffer suggestions for college girls. These are liked by college-going girls.
Bath bombs are available in a range of forms, dimensions, hues, and scents. Everyone needs to practice self-care, and baths and bath bombs are important parts of a girl's self-care routine. They are excellent gifts in general, but they work especially well as stocking stuffers.
As a result, you should unquestionably get a bath bomb as a stocking stuffer for your college-going girl. You can look for her choice in the brand of bath bomb she uses before gifting her one.
Mobile Accessories 
You can give a college-going girl a lot of mobile accessories, of which mobile cases come first. Giving a mobile phone case as a stocking stuffer will also be a good idea. It'll be a useful gift for your girl because college-going girls always use mobile covers to protect their mobile phones.
You can make customized mobile covers with her picture or name or the quotes or poetry she likes. And when she finds that cover in her Christmas stockings, you will see a different kind of happiness on her face. It is because customized covers are always the most beloved, and people especially like it very much to have their pictures on their mobile covers.
Other things in mobile accessories are portable phone chargers, selfie lights, or phone rings. All you have to notice is what item your girl needs, and you can give it to her as a stocking stuffer gift. Phone rings and pop sockets are also very popular, and girls often use them, so they might be a cool option. It keeps the phone safe and easy to handle, and it fits very well in the stocking.
Snacks and Chocolate
You can't deny the love of snacks and chocolate college girls have. Girls love chocolates very much and have a lot of them. So the chocolates or snacks your college girl likes are one of the best gifts for filling up the stockings.
You can pick up favorite snacks or chocolates for college girls, and it may be some of their favorite gifts as stocking stuffers. You can have affordable chocolates or expensive ones according to the gift as stocking stuffers.
Gift Cards 
If you are still confused and have not found anything to fill up the stockings at Christmas, you can choose gift cards. Gift cards like Starbucks, Netflix, Amazon, Uber, Gas, Apple/Google Play, or Target could be very useful gifts.
These gift cards can be very beneficially used by college girls at different times. So, if you don't find anything to gift your girl, you can just give her a gift card for anything like mentioned above.
Air pods
Air Pods are becoming a necessity of life. If the girl to whom you are giving a gift doesn't have one, you should consider buying her one. It'll perfectly fit in stockings. If you consider them expensive, you can find many affordable copies. It will give you a very pleasant feeling when your girl becomes very happy upon seeing it.
If she already has Air Pods, then you should consider buying her an Air Pods case. You can have multiple cases with many unique designs and colors, and there are even specially designed cases for girls in the market. These kinds of things make a cute gesture as they are revealed from the stockings.
Scalp Massager
Every college student takes the stress from studies, and it is a fact that girls always take more stress from everything. To release this stress, many girls use scalp massagers that relax the nerves. So it will be a good option as a stocking stuffer.
Some Other Stocking Stuffers
The above-mentioned gifts are just some highlights to clear up your confusion in selecting a gift. If you are still looking for a stocking stuffer for a college girl, you can consider buying the following items:
Compact Mirrors
Key Finder
Mini candles 
Pocket perfumes
Battery-operated string lights
Succulents 
Oil Diffusers
Watch bands
Fun socks 
Pillowcase 
This list is also not enough. You can have a gift according to your choice or the girl's needs, but surely it'll help you a lot.
Conclusion 
Finding the ideal Christmas stocking stuffer for the college girls in your life doesn't have to be difficult and can even be rather enjoyable. We have provided 10 stocking-stuffer suggestions with their descriptions for college girls in this blog article. Also, we provided another list of products for you that you can use as stocking stuffers. We hope this list gave you a tonne of ideas and got you in the holiday gift-giving mood. Just read the article to the end. 
FAQ's 
Is it necessary to fill stockings with gifts at Christmas?
It's not necessary, but everyone expects a gift in their stockings on Christmas Eve. It's like a traditional thing, and everyone enjoys it a lot.
How many gifts can you put in the stockings?
It's always up to you how many gifts you want to put in a stocking. It could be one or more than one in a single stocking.