Searching for a job as an undergraduate can be worrisome, you begin to wonder, how to start, where to look, or how to make your resume look professional and qualified. Should you put your unfinished college degree in your resume?
Yes! Your resume should reflect your life and experiences. Even though you haven't finished college. A gap in your resume wouldn't look pretty, employers use that to cancel out resumes. How to build a professional-looking resume and what should be added would be discussed below.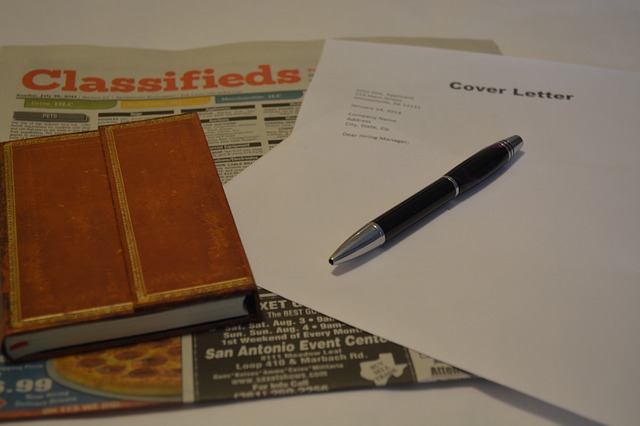 What to add to your professional resume?
When building your resume, you know you are qualified for the job, and you want the employer to feel that same energy. The following is necessary information that should be added when building your perfect resume.
  Academic qualification.
Ongoing degree programs.
Completed degree programs.
Internship in similar programs.
Skills and abilities.
Personal information.
Academic Qualification
Having good knowledge of courses relevant to your aspired job is key to a good-looking resume. If you don't have your college degree or you're in your first few years in college you can add your high school qualifications to your resume.
Ongoing Degree Programs
If you have not graduated yet, your employer should know you are studying the courses needed for the job you're applying to. You should in your resume, list the courses you are studying and your expected graduation date.
Completed Degree Programs
If you did not graduate college and are looking for a job, you should at least be qualified. List the programs you have completed relevant to the job. 
Internship in Similar Programs
Most employers want experienced workers. So for a first-timer, it would be relevant to get an internship to boost your resume and to show experience, otherwise, you can depend on your knowledge and academic qualifications.
Skills and Abilities
When building your resume, you should always add a couple of skills you're good at, you can never go wrong with skills.
Personal Information
Last but not least, adding your personal information is a must, some employers would have the courtesy to contact you and tell you if you have gotten the job or not.
How employer filter received resume?
Employers often use a tracking system to sort out resumes of all applicants. These tracking systems are called Applicant Tracking Systems (ATS.)
The system works by sorting out resumes from the highest to lowest match with the job requirements.
If your resume passes the filter, your resume would be forwarded to hiring agents and recruiters for more evaluation of your resume before you can be accepted and offered an interview.
Getting your resume to pass the ATS filter is simple. The ATS searches for keywords, specific job descriptions, and other necessities the employer seeks in your resume. 
The system helps save the stress of sorting through multiple resumes the company receives with manpower.
ATS can be inaccurate sometimes because they are built to detect specific skills and qualifications, if your resume has something different, although you are qualified, you would immediately be marked unqualified for the job.
This problem can be devastating for employers and applicants, as many well-qualified applicants get their resumes filtered out.
The following are ways of getting your resume through the ATS filter.
Keep your resume simple to enable the ATS to scan it efficiently.
Creating an infographic resume i.e filing your resume with visuals, tables, charts, and so on, is discouraged. These things can confuse the ATS and get your resume filtered out.
You should make your resume according to the job description. Use words used in the job requirements to fill your resume.
Use Google Docs when building your resumes before converting them to pdfs. You could also use Word.
It would be helpful to know if your potential employer is using an application tracking system. Preparing your resume to pass through the filter would involve you finding keywords that the employer would think of.
For example, you are filling the position of a copywriter in a company. Common skills that would be keywords are; researching and marketing skills, etc.
If the ATS is picking resumes with these skills on them, and yours doesn't have them, your resume would be filtered out.
Your resume should be able to answer the following questions.
Do you understand what this job is about?
Are you qualified for the job?
Do you possess the skills required for this job?
Are you accountable and efficient?
Can you meet deadlines with pressure and limited time but still produce efficient work?
If your resume answers all these questions undoubtedly, you should be at the top of the list among other applicants.
 Conclusion
Getting a job is a job of its own. You need to make sure you have the skills and knowledge for the job, you need a well-polished resume that would pass through any filter the company might be using. All that matters in this, is being qualified for the job and taking the necessary action to get it. Whether you have finished college or not, as long as you are skilled you should be able to get a good job.
Frequently Asked Questions
Do I need to be a graduate before I can get a job?
Getting a job as an undergraduate can be difficult if the company calls for a college degree. But it is not impossible as long as you can handle the task. 
Why do I need a resume?
It is possible to get a job without a resume especially when you have no previous work history. Getting a professional job, you would need a resume to showcase your skills and qualifications.
Do I need an objective on my resume?
Most people when building resumes always add an objective. However, it is now considered outdated and redundant because your objective is simply why you're applying for the job which the employer already knows. Instead of objectives, making a statement is recommended, it differs from an objective as an objective is what you hope to attain and a statement contains what you have done and what you can do.
What is the difference between a CV and a resume?
In the United States, a CV and a resume are similar. A CV can show your full work history and qualifications, while a resume is usually brief, and shows your qualifications for a particular job.