To know Multnomah University transfer requirements….Read on this article….!
There are a lot of reasons why a person might want to transfer from the current university they are attending to a new one. Reasons like; the need for a different environment, cost of schooling, distance, educational standards, and even social activities available. These reasons may make one consider the idea of transferring to a new college. Transfer students are usually students who are sophomores or juniors, the reason behind this is that students are required to have a certain amount of credits which was previously earned at the higher institution they had attended.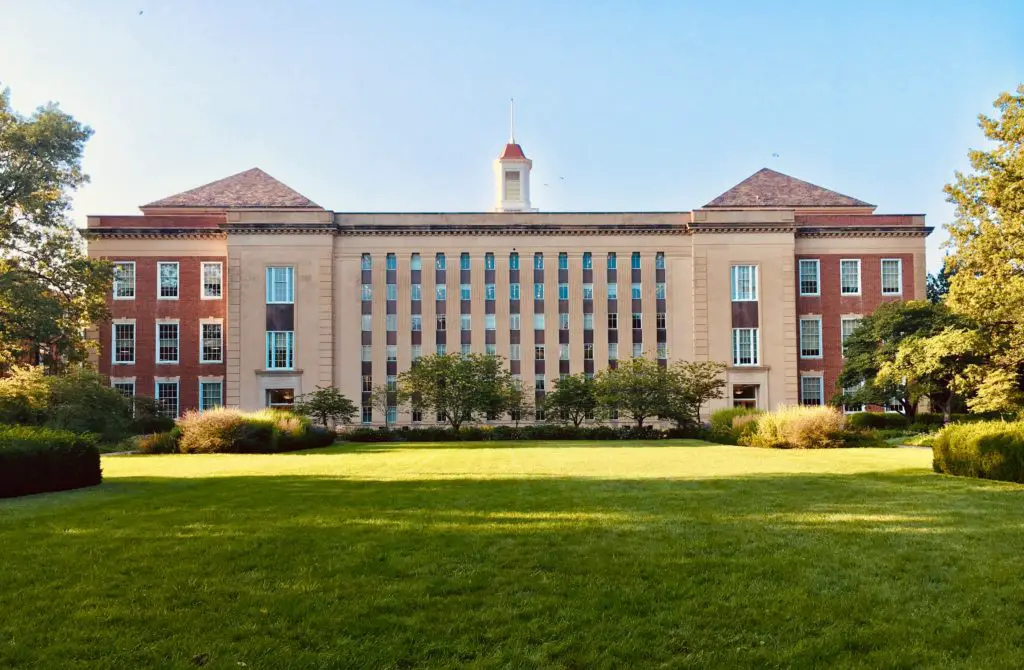 In a lot of situations, Multnomah University accepts students that seek to transfer from national and ABHE accredited institutions. About 20.64% of students at Multnomah are transfer students.
Transfer Requirements For Multnomah University
Multnomah University is a private Christian university located in Portland, Oregon, USA. Multnomah has a college, seminary, graduate, and online distance learning programs. Although Multnomah is a non-denominational school, if you are of the Christian faith and are committed to Jesus Christ, then Multnomah University might be the best pick for you.
Below are the transfer requirements for Multnomah University, which include;
A signed application for admission.
$40 application fee.
High school transcripts or GED scores (for applicants with less than 24-semester credits).
A cumulative college CGPA of 2.25 or more.
Written testimony of faith and commitment to Jesus as the Lord and savior.
An essay that talks about who you are, your values, faith, and journey. 
Spiritual life reference (from the leader at the applicant's home church). This is to attest that you are a believer of Christ and are in line with the religious vision of Multnomah University.
Personal reference (from teachers or any adult with a role as a leader, excluding family members). This is needed to assess the kind of person you are in terms of education and personality.
Health certificate of required testings.
Applying For a Transfer To Multnomah
Multnomah University, just like many other universities, accepts transfer students. This article will focus on the transfer requirements for Multnomah University. Suppose you are a college student seeking to transfer from your current university to Multnomah University. In that case, this article will state all required of you to achieve this.
Before you apply for a transfer, you should do thorough research about the college you intend to transfer to so that you do not go through the lengthy application process and get rejected. To transfer to Multnomah University, you must meet the above requirements. Failure to meet these requirements would mean that you might be at the risk of getting rejected.
Life At Multnomah University
If you feel certain that you have met up to the requirements for transferring to Multnomah University then you most likely want to know what campus life is like. This is probably going to be your first Christain school to attend and you have absolutely no idea what to expect as a student on campus. One key thing you should be aware of is that Multnomah takes faith and the religion of Christianity very seriously just as they do with studies.
The university is highly concerned with and prioritizes building the spirituality of their students, to help with this, there are various events like; bible studies, local conferences, chapel every week as well as community services. However, that isn't to say that there aren't any social activities available on campus.
A variety of social activities like; lion bowl, harvest party, christmas party and many more are hosted each year on campus. Multnomah University also has the athletics division which is home to sports like; men's and women's basketball, volleyball, track and field and many others. Multnomah University students also compete in external athletic games.
Is It Hard To Get Into Multnomah?
This question is common among aspirants, even those that are certain that they have met the necessary requirements. The acceptance rate at Multnomah is an estimated percentage of 71.51%, Multnomah accepts 72 out of 100 applicants. Although this estimate might be true, it can change depending on how many applicants meet up to their requirements and are worthy to be offered admission.
For you to increase your chances of getting in, ensure that you are absolutely qualified and you stand different from the rest of the crowd in an exceptional way, make sure to achieve this while following the laid down application rules by the university.
Therefore, if you are looking to transfer to a college that will help you improve your spirituality and faith as a Christian, then you might just fit perfectly into Multnomah University. But, in the case that you feel your faith isn't enough for you to apply, remember that everyone at Multnomah seeks to improve on their faith and there are people available to help you along your journey.
Conclusion
This article has been able to touch on every important detail of the transfer requirements for Multnomah University as well as some other basic information needed for anyone wishing to transfer to Multnomah from their current college of study. Be sure to take that bold step to help you get to the level of spirituality you wish to attain. Multnomah is home to everyone who seeks improvement in their Christian faith while actively studying in college.
Frequently Asked Questions
Does Multnomah have financial aid?
Multnomah is said to have about 85% of students who are covered by the university's financial aid. Students looking into applying for financial aid will have to fill out the FAFSA form.
What is Multnomah's application deadline?
The university has a priority application deadline which falls on March 1 (for fall intakes) and November 1 (for spring intakes). After this, applications are still received on a space-available basis.
Multnomah University's virtual tour
If you are preoccupied and unable to visit the campus to get a tour, or you are curious to know what Multnomah looks like before sending in an application, you can check the school's website for a tour around the university.