The Lake Erie College of Osteopathic Medicine is a private, coeducational medical institution with its main campus located in Erie, Pennsylvania. Other locations include Greensburg in Pennsylvania, Bradenton in Florida, DeFuniak Springs in Florida and Elmira in New York. In this article we shall see Lake Erie College of Osteopathic Medicine admission requirements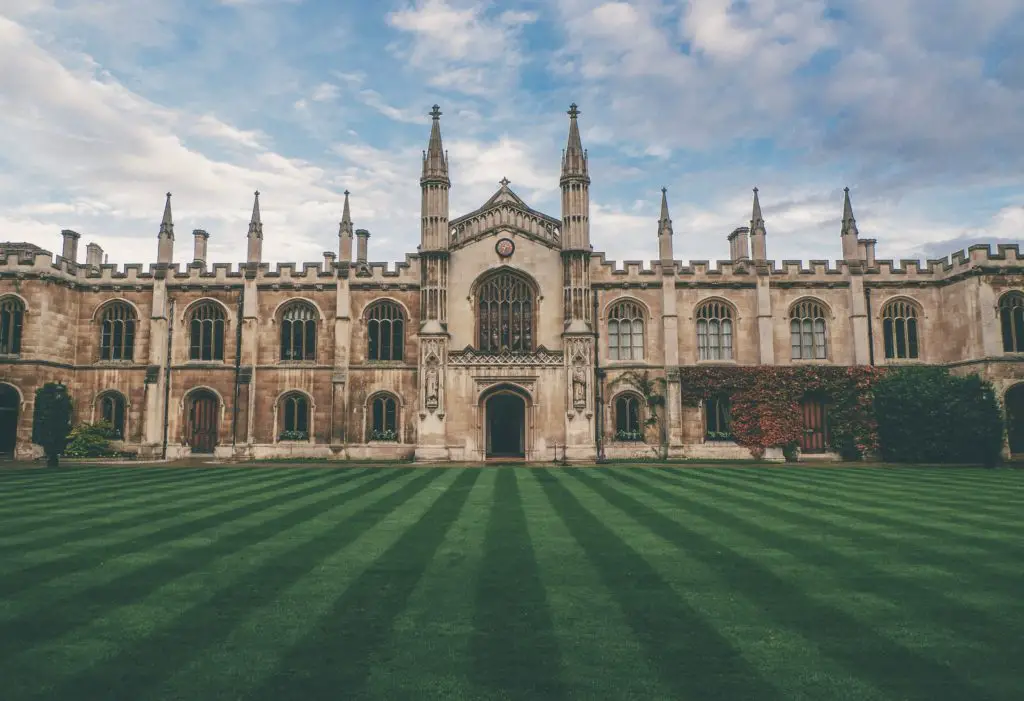 Applicants to LECOM must meet the following requirements to join Lake Erie College-
They must have a baccalaureate degree from an accredited college or university before applying. 
The applicant's MCAT score is considered valid if it is taken within three years of the application. A competitive MCAT score is higher than 50 per cent. 
The minimum science GPA requirement for the applicants is 2.7. It has been observed that successful candidates have an overall GPA of 3.2 or above.
Letters of recommendation- one from a pre-professional or similar committee, two from undergraduate or graduate college science professors and one from an osteopathic physician (recommended).
Applicants must have a 'C' or better grades in all the prerequisite courses. These include biology, chemistry, physics, English and behavioural sciences. 
About LECOM
With more than 3000 enrolled students, Lake Erie College is one of the largest medical schools in the United States.  LECOM  educates its students to become expert osteopathic physicians, pharmacy practitioners and dentists with the help of excellent education programs, research and clinical care of the patients.  At Lake Erie College, they care about community service and enhancing the quality of life through improved health for all people. LECOM is continuously expanding its reach to include more and better programs in its graduate studies to provide the students with superlative education in their respective areas of study. Discipline knowledge, professionalism and osteopathic philosophy are important aspects of LECOM's institutional learning. The college provides its students with a firm academic background, enabling them to pursue further training in medical specialities within osteopathic medicine. LECOM imparts a student-centred environment where honesty, integrity and diversity are all core values. 
Academics at LECOM
The Lake Erie College Of Osteopathic Medicine is a well-known name in the US for medical education. This institution trains medical professionals to become osteopathic physicians, pharmaceutical practitioners, dentists and biochemists. 
College of Osteopathic Medicine- The Doctor of Osteopathic Medicine (DO) is an approach to health care that focuses on not only the body but the mind and spirit of the patient as well. Medical students who excel in academics, clinical care, research and community service make up the class strength at the College of Osteopathic Medicine. A student-centred curriculum is designed to ensure the best learning pathways. Lecture-Discussion Pathway(LDP), Problem Based Learning Pathway(PBL), and Self Directed Study Pathway(DSP) are some of the techniques used to provide the best possible education to the students at LECOM. 
School of Pharmacy- The faculty at the School of Pharmacy is at the core of the functionality of the school. Many of them are holders of multiple degrees and are exceptional educators, ensuring that the students only receive the best. LECOM School of Pharmacy offers 3 pathways to a PharmD degree, along with the distance education program. The classrooms and curriculum are structured such that the future pharmacists are fully prepared to provide patient care that ensures optimal therapeutic outcomes. 
School of Dental Medicine- At LECOM School of Dental Medicine, a unique curriculum has been formulated for the students that are both innovative and provides them with hands on the learning experience. Problem Based Learning(PBL) emphasizes self-directed study with a team approach. LECOM recognises the importance of dentists in preventative medicine and the overall health of the patients. Hence dentists need to receive case study based learning. 
School of Health Services Administration- Health care is an ever-expanding business sector. Talented, motivated and skilled leaders are needed in this business to take care of these expanding requirements. Dealing with technological advancements, patient-centred ethical compliance requirements and regulatory actions are all areas for which medical professionals are trained at LECOM's School of Health Service Administration. 
Graduate School of Biomedical Sciences-Some of the degrees offered here are Master of Medical Science, MSc. in Biomedical Science, MSc. in Medical Education etc. The doctoral degrees in Anatomy, Medical Microbiology and Pharmacy Education are offered at the main campus in Erie and provide the students with the opportunity to receive formal training in educational practise and conduct original dissertation projects that are education-based. 
Main campus at Erie
The main campus is located at a scenic location where it overlooks Lake Erie, hence the name. The main building has a three-story addition which includes classrooms, laboratory and office space that belongs to the School of Pharmacy. LECOM is also affiliated with Millcreek Community Hospital, Corry Memorial Hospital, Senior Living Center and Rehabilitation Center. 
Conclusion
The Lake Erie College of Osteopathic Medicine is a renowned name in medical education because of the wide range of programs it offers and the exceptional quality of education imparted here. LECOM, through its intricate study programs, produces successful doctors, dentists and practitioners.
Frequently asked questions about LECOM 
Is it hard to get into LECOM?
LECOM is one of the top medical colleges in the United States. Its average acceptance rate is 6.7 per cent. 
Are scholarships awarded at LECOM?
Every year the LECOM scholarship program gives out $4 million to deserving students across all four of its campuses. There is a dedicated Office of Financial Aid that helps and counsels accepted students to secure funds to finance their education.
What is LECOM's Early Acceptance Program?
The Early Acceptance Program at LECOM  provides chosen students, an early and provisional acceptance into LECOM's College of Osteopathic Medicine, School of Dental Medicine or School of Pharmacy. LECOM has collaborated with selected community and undergraduate colleges and universities to come up with this program. An application for the EAP is followed by an interview. 
What is the average graduating class size at LECOM?
In 2020, LECOM made history with the largest graduating class size. 539 Doctors of Osteopathic Medicine, 278 Doctors of Pharmacy and 96 Doctors of Dental Medicine were awarded their respective degrees.