To know Lafayette College Admission Requirements and GPA….Read on this article….!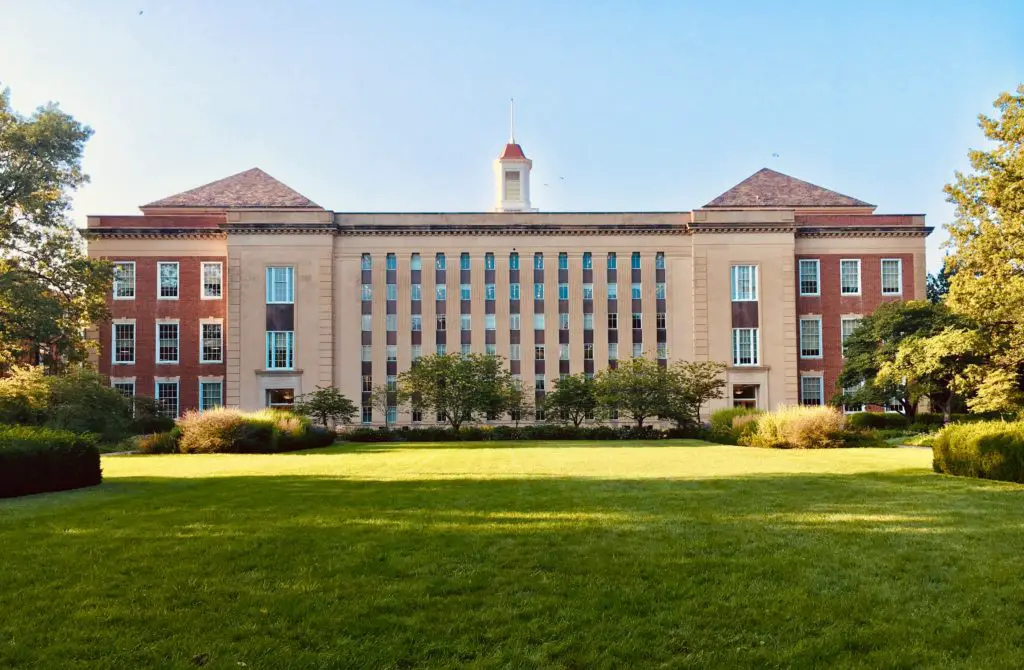 What is Lafayette College?
Lafayette College is located in College Hill, Easton, Pennsylvania- a city just at the junction of the renowned Lehigh and Delaware rivers. It is a private liberal arts college and considered a "Hidden Ivy League" or a "Mini Ivy" by most. Lafayette is a Christian College, founded in 1826 by James Madison Porter- the 18th United States Secretary of War. 
Why should I choose Lafayette? 
Here are your Top 9 reasons to choose lafayette. 
The college ranks an impressive #38 in National Liberal Arts Colleges on the USNews. 
Lafayette College is incredibly well respected, convening a spot in the top 5% of all colleges and universities in the country. 
Lafayette College offers a range of engaging Bachelor's programs in humanities, natural and social sciences and engineering. The most prominent being their Political Science and Government, Economics and Mechanical Engineering programs. All these programs follow a semester calendar.
Interestingly, students also are allowed to combine courses to form their Major. An interesting example is  "The Art and Science of Flow visualisation" course where Photography and Mechanical Engineering claim to converge. 
These programs are notoriously arduous, however, due to the faculty's devotion to students combined with some elbow sweat- many guarantee they will be perfectly gratifying classes. Proving this theory we can look at the remarkable "Rate my Professor" overall quality ranking for Lafayette College; they stand proud at a 4.0 overall rating, with some professors managing a perfect 5.0 score. 
The college offers a remarkable multitude of research contingency and study abroad events for Undergraduate students. 
Lafayette is a considerably smaller college; both spatially and academically. With about 3,000 students currently enrolled- the classes tend to be more intimate, a great advantage for networking and making connections. The college even "prides itself on the student-faculty relationships". 
Lafayette college also offers promising Alumni starting salaries in the range of $56,000- $64,000 across most of their programs. 
City or campus life is reported to be well accommodating; Easton is a quaint city, filled with local stores and restaurants all within short walks of each other. The city inhabitants are also expressed to be extremely welcoming and helpful- a perfect aid for unfamiliar students, both international and national.
How is student life?
One of Lafayette's most prominent qualities is the outstanding availability of student organisations and clubs. There prove to be over 250 clubs and organisations. 
Athleticism is a significant part of Lafayette's spirit. Athletics such several D1 sports are welcomed into a 230-acre athletic campus. Lafayette provides participation in over 30 national sports, 18 club sports, and 23 National College Athletic Association (NCAA) Division sports. 
Powerful fraternities and sororities like Delta Kappa Epsilon and Zeta Psi make up a well-defined factor of campus life. 
Academic Honour Societies include linguistic clubs, scientific clubs, and an overwhelming selection. These clubs encompass several subjects such as History, Economics, French, Literature, Theatre, Computer Science, Engineering, and Psychology. 
The selling point for most students though was described to be the scenic campus. An impressive 340-acre land, with over 69 buildings, overlooking the junction of the renowned Lehigh and Delaware rivers. 
The most common terms that were used to describe the ambience in the well-facilitated Lafayette campus filled with valleys of greenery and nature  were a mixture of "warm, welcoming and homey". Several students attest to feeling at rest and comfortable, safely accommodated on the campus. Faculty and fellow students are described to be incredibly welcoming, friendly and supportive. 
What is the acceptance rate?
As of 2022, Lafayette College is determined to be quite a competitive college to get into with a 36% acceptance rate, which is lower than the national average. It ranks as the 6th of the lowest accepting colleges in Pennsylvania. The admission process, therefore, can be incredibly selective. The Princeton review's Selectivity Rating for Lafayette College was a whopping 94/99. 
Let's look at some statistics:
For the 2020-21 academic year, the admission rate was 35.57% and the yield was 20.74%. Lafayette College received 4,315 male and 3,900 female applications, and 1,447 male and 1,475 female students were accepted. About 21% of those admitted opted to enrol.
For the 2020-2021 academic year, 455 students (75% of whom enrolled) have submitted SAT results, while 178 students (29%) have submitted ACT scores. 
The SAT 75th percentile score for Evidence-Based Reading/Writing was 710, while the 25th percentile was 620 for score submitters. The SAT Maths score was 730 (75th), and the SAT Reading score was 630. (25th). 
The ACT composite score submitted was 33 (75th percentile) and 28. (25th percentile). Those SAT and ACT statistics are quite competitive and high compared to similar colleges.
The average accepted High School GPA was 3.53. 22% of applicants had a 3.75 – 3.99 GPA, 26% of applicants had a 3.50 – 3.74 GPA, 21% of applicants had a 3.25 – 3.49 GPA, 15% of applicants had a 3.00 – 3.24 GPA, and 6% of applicants had a 2.50 – 2.99 GPA. 
Generally, it has been found that Lafayette College admits the top 15% of school scoring students with high school grades of B+ and upwards. 
In terms of SATs, they choose to admit the top 18% of the test takers. A fair admission range would be a score of 1350-1600. 
In terms of ACTs, they typically admit the top 12% of test-takers. A fair admission range would be a score of 28-33. 
Lafayette College Admission Requirements and GPA
The general admission requirements of Lafayette College are as such;,High School Records (Transcripts), High School GPA, The achievement of a College Preparatory Program, and Recommendations.
It is worthy to note prospective students applying to Lafayette College must pay an Application Fee of $65. 
Lafayette also allows applicants the opportunity to an optional essay in which they answer the question "Why Lafyette?". This is an optional supplemental essay. 
Some deadlines to watch out for:
Early Decision: November 15th by 11:59 pm your local time.
Early Decision II: February 1st by 11:59 pm your local time.
Regular Decision:  January 15th by 11:59 pm your local time.
To cover details
| | |
| --- | --- |
| Admission Test Scores | Required. |
| High School GPA | Required. |
| High School Class Rank | Not required, but is considered upon submission. |
| Completion of College Preparatory Program | Required. |
| Recommendations | Required. |
| Demonstration of Competencies | Not required, nor is it recommended. |
| AP Credit accepted? | Yes. |
| Dual Credit accepted? | Yes. |
| Credit for Life Experiences accepted? | No. |
| TOEFL | Required. |
| Other Tests (Wonderlic, WISC-III, etc.) | Not required, nor is it recommended. |
For more information concerning admissions, visit the online admission page. 
To apply, visit the online application portal.
Conclusion
Lafayette College is a promising institution, filled with great opportunities. Whether you're considering it for the excellent programs, well-equipped facilities or professional staff- we can all agree that it is worthy of praise.  For more information, visit their official website.
If you've enjoyed what this article had to offer, do not forget to share it with your classmates or interested friends.
This article is subject to error, please be sure to verify the content and use it at your own responsibility.