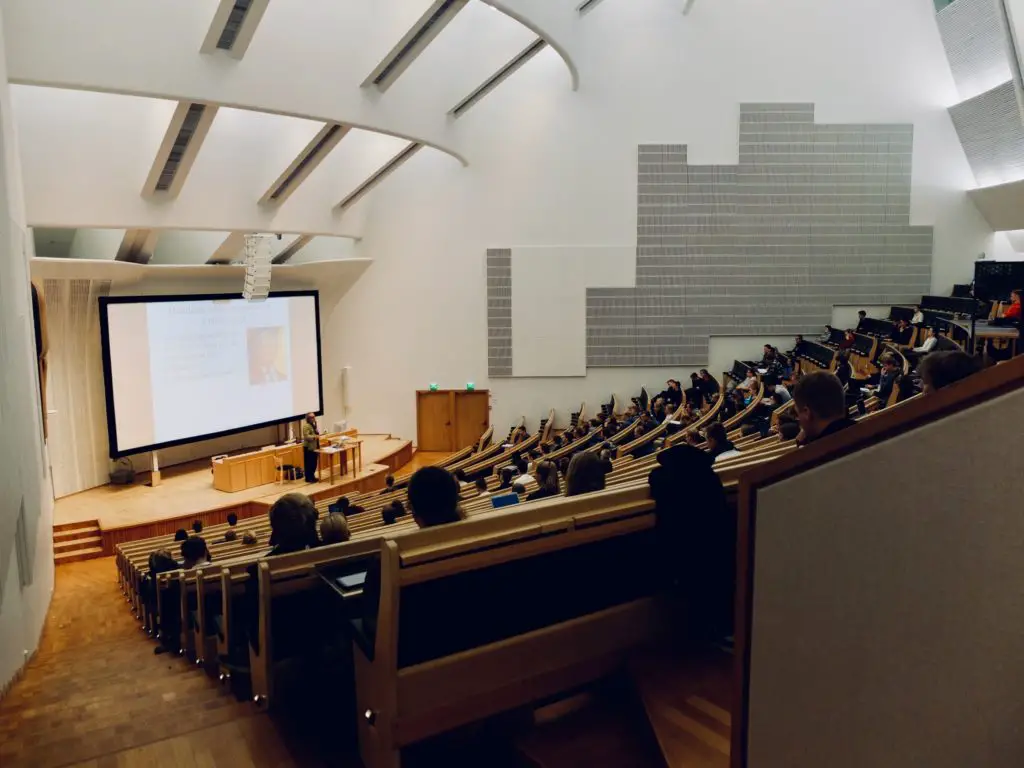 Introduction
In this article we will see is Bowdoin College an Ivy league school or not.In a bid to enjoy increased resource visibility, some colleges or organizations with similar interests and goals tend to come together to form a league. These leagues have helped many colleges to be well recognized and to meet up with academic demands and responsibilities. A college may not align with another if she has the academic capabilities and prowess of the others put together.
Bowdoin College
Bowdoin college is not an ivy league school. It is a private liberal art college which is situated in the coastal Maine town of Brunswick in the United States, which was founded in 1794.
In 2015, the college was ranked as a top liberal art college in the United States. It offers both major and minor degree programs, with its main campus near Casco Bay and the Androscoggin River. The college is known for its prestigiousness and academic excellence.
Ivy League School
An ivy league school is a school that is in alliance with other schools to achieve a common interest and goal. It is seen as one of the most prestigious schools of all others in the United States.
The colleges that formed the ivy league schools are the University of Pennsylvania, Columbia University, Yale, Dartmouth, Princeton, Harvard, Cornell, and Brown University.
These ivy league schools are known for their common interest and similarity, which is the sports team made up of athletics. They also project academic excellence and they are all located in the Northern region of the United States. 
Why is Bowdoin Not an Ivy League School?
Bowdoin is a typical liberal art college whose academic mission and vision is way different from those of the ivy league known as the athletic conference. In which they are recognized for their sports teams.
Being a liberal art college, it was established to give broad-based education and to nurture fully developed citizens that will be capable of ethical leadership positions. Its mission is not pointed to that of athletics, and so, it would be contradicting the interest of other schools in the ivy league.
Bowdoin's college academic excellence, quality, and standard, reached that of the ivy league school. No wonder some think of it being among the ivy league.
What to Consider Before Going to Ivy League School?
Before deciding or taking a decision to attend an ivy league school, here are some things to put into consideration.
Make a research about the ivy league school you would wish to attend.
Is ivy league school's educational system different from other schools?
Will you be able to meet up with the academic and financial demands of the ivy league school?
Do you want to attend an elite private school?
Will you be dedicated to the school's extracurricular activities?
Why Should I go to Ivy League School?
Apart from its academic excellence and prowess, ivy league school will help you build and manage a career in a highly competitive world. Most top organizations and companies acknowledged that ivy league school produces some of the smartest and best students. And so, being a graduate from an ivy league school will easily secure a spot in top companies.
Also, they prepare career-oriented students excellently to adapt easily to a changing society to have a bright future and financial independence.
What do I need to do to be accepted into an ivy league school?
It is important to state here that, ivy league schools are highly competitive. Here are some of the things you would need to get into an ivy league school.
You must be hardworking and goal-driven.
You must have excellent grades and test scores.
You should apply as early as possible.
Your statement of purpose as part of the application requirements must be exceptional.
You should have passion for and be able to demonstrate amazingly in your curricular activities.
You must have an excellent high school result in the area you would wish to study in the university.
You need to perform excellently in the admission interview.
Conclusion
As Eagle towards the sky, so is Bowdoin College. This is what ivy league schools are also known for. It is important to state that, the success of an individual begins in the mind. If you do not trust your ability to succeed, succeeding becomes a mere wish, to have a better outcome, you need to enjoy the process. Nevertheless, you should attend a school or college that is known for its prestigiousness and academic excellence.  
Frequently Ask Questions
Are Ivy League Schools Expensive?
Ivy league schools are quite expensive, although an average income earner can afford them. It should also be noted that ivy league schools are private schools, so you can't compare their tuition with that of a public school that is very affordable and, in most cases, free.