To know how to write a resignation letter email….Read on this article…!
There are various ways to resign from a job position, this article will provide information on how to write a resignation letter and sending it via email.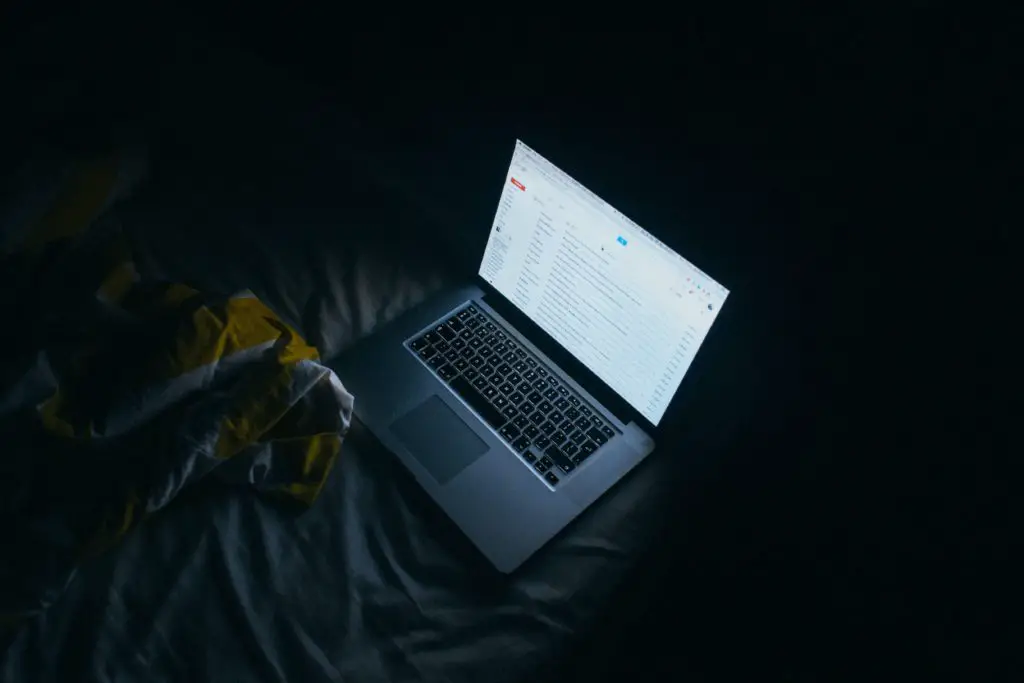 This article will provide in a concise and comprehensive manner, what a resignation letter is, why an employee may decide to resign by sending a letter via email instead of resigning physically and also point out tips on what to do and what not to do when writing an email resignation letter, then finally provide the reader with a template and 2 samples of a resignation letter email. 
We hope you read till the end. 
How To Write a Resignation Letter Email?
A resignation letter is a means by which an employee willfully terminates his or her employment with a job. A resignation letter email is sent to an employer, or immediate supervisor if the company is large and has hierarchy. A copy is also sent to the HR. 
Reasons why an employee may choose to send an email resignation letter 
Here are a few reasons why an employee may decide to send an email resignation letter instead of resigning physically in a face-to-face manner; 
The job is a remote one; where an employee who does not work in an environment where physical attendance is mandatory does not have to give a resignation letter physically either. 
Family emergencies; situations where a person has to leave immediately does not give one an opportunity to resign physically, the solution is to resign via email. 
Abusive employer or supervisor or coworkers 
Office is located in an Unsafe environment; protection of oneself takes precedence over what is deemed proper
What To Include In A Resignation Email 
Because this method of resigning does not happen face-to-face, one should ensure to make the email is comprehensive and includes all necessary informations 
Some important things to include in a resignation email are; 
● Coherent expression of intention to resign 
● Date to make the resignation effective 
● Directions on what the company or employer should do with your last paycheck if one won't be returning to the office or if the mode of payment is not a direct deposit ● Questions pertaining to benefits and or compensations from the company or employer ● Means by which the company or the employer can contact you if necessary ● The writer's signature to satisfy legalities 
● Expression of gratitude in a polite manner 
● Offer of a transition plan; As an employee resigns, a vacant position appears, it'll show courtesy if an employee offers a plan to the company on how to help with transition and how to assist the replacement. 
What Should Not Be Included In An Email Resignation Letter 
● Provide reason for resigning; it is not mandatory as one can simply state that they are resigning for personal reasons and leave it at that. 
● Complaint about co workers; Even if the reason for resignation is due to the behavior of one's coworkers it is most likely that a copy of the resignation letter will be kept in an employee's file. 
● Insult or complain about the company; because a person is resigning from a company does not mean that the person has completely cut ties with the company. The writer of the letter might have to go back to the company to get a letter of recommendation for a new position he's trying to get. One should not burn his or her bridges. Any person writing a resignation should try his or her best to leave in a professional manner. 
● Inappropriate language
Resignation via email template 
This template has been provided to help and guide the reader of this article in creating their own email resignation letters. 
Subject; 
RESIGNATION-your full name. 
Using this as the subject line ensures whoever will be receiving the email does not have any opportunity to miss or overlook the email, as it is the first thing the recipient of the email will see. 
First paragraph 
This should convey intent to resign, date resignation becomes effective. A writer may decide to include reason for resigning 
second paragraph (optional) 
This paragraph should contain expression of gratitude to one's employer or to the company 
third paragraph(optional) 
This paragraph should contain an offer to help with transition and an offer to assist replacement 
Concluding remark; 
This paragraph should contain your contact details 
Closing 
Thank you 
sincerely/yours/best/respectfully yours/best 
Contact information; full name, phone number, and personal email address. This can be included in the email signature. 
Proofread your letter before sending it 
Sample 1 
Dear (Mr/Mrs/ms last name of recipient) 
As discussed with you on a previous occasion on (give date you gave notice of resignation) I write this email as the formal notice of my resignation from my position as (position) at (name of company or place of employment). According to the HR policies of the company, I will
continue to work for the company for the duration of (days), with the last day of my employment being (last day of work). 
I will make myself available to aid the transition process and will be willing to bring my replacement up to date on tasks while also assisting them with all unconcluded tasks 
Being given the opportunity to work with (recipient's name or company's name), I'm thankful for all the support you've shown me in my endeavors. I have acquired beneficial experience during my time here. 
You can always contact me at (phone number) or (non-work email address) Thank you 
Sincerely 
(Full name) 
Sample 2 
Hello (…) 
Thoughtfully accept this letter as my notice of resignation from my position as (your position) at (company name) 
In accordance with the terms of the contract of my employment, I will continue to work for the next (number of days) with (last day) being my last day of employment. I will be available to offer assistance to my replacement and in addition the transition. 
Thank you 
Respectfully yours 
Conclusion 
Feel free to make use of the provided template and samples and modify them to your preference. Sending a resignation email is not a difficult task to accomplish, but it's fairly easy to make mistakes and miss errors, so endeavor to make use of this article to make your resignation process seamless and to ensure that your parting with a company is on amicable and professional terms.
FAQs 
1. What are some tips when writing an email resignation letter? 
● Give Two weeks notice 
● Provide contact information 
● Keep email brief 
2. Why should a resignation letter not be sent using a work address? Using a work email address is not the right way to portray the intention of resignation. It shows a distinctive lack of professionalism