To know Wake Forest University admissions requirement and GPA….Read on this article…!
Wake Forest University is a private type university for research located in North Carolina.Every year, high school seniors anxiously await letters informing them of their fate as regards college admissions. A lot of students successfully get admitted and a lot are disappointed. To avoid being disappointed, students had better make good college choices and make sure they are well informed when applying to any school. This would better their chances of being successful in their endeavors.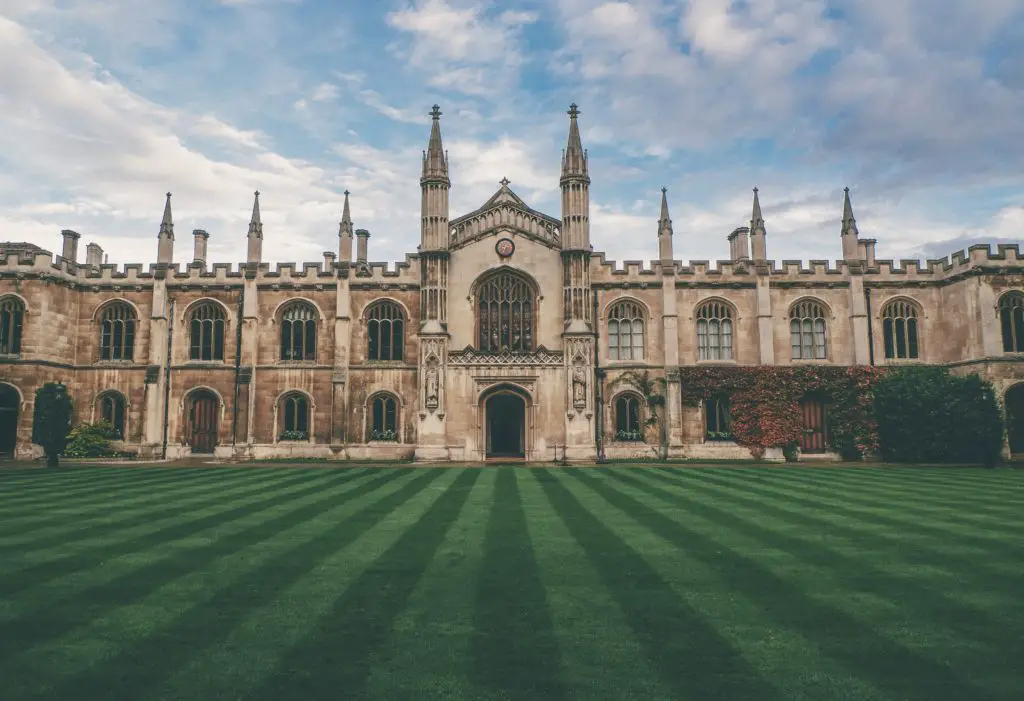 Wake Forest University Admissions Requirement and GPA
Wake Forest University Admissions Requirements
Students admitted to Wake Forest University are usually academically sound. They possess strong academic credentials and try as much as possible to stand out from others. Successfully admitted students have an average GPA of 3.9. This shows that Wake Forest University is for students who are at the top of their classes. Wake Forest gives academic achievements and talents high priority. Applications can be processed through the common application, the coalition application, or by mail to this address;
Undergraduate Admissions
P.O. Box 7305
Winston-Salem, NC 27109-7305
Here is a list of credentials required by Wake Forest from first-year students.
The application fee costs $85. Without this fee, your application won't be processed. Application waivers are given to those with financial circumstances that call for it.
Early Decision agreement; is required from students who applied through early decision I and II. Early decisions are binding, and students offered early decision admissions are required to withdraw other active applications to other schools and pay an enrollment fee of $1,500.
Secondary School Report; this report must be filled out and signed by your school counselor. Your official transcript should also be included. A Mid-year report may be required and must be filled and signed by the school counselor
Recommendation letters; 2 required, one from your college counselor, and the other from a teacher that taught you a major subject, preferably from Junior year.
Optional requirements
Standardized tests; Wake Forest University upholds character, talent, and academic achievement over standardized tests. Therefore, sending in the results of your SATs or ACTs is optional. If submitted, these scores are regarded as supplementary information. If you decide to send in your test scores, however, make sure your test scores are high. Students admitted to Wake Forest University have an average score of 1390 for SATs and an average of 31 on the ACT.
Interviews are also optional 
International Students Application Requirements
International students must apply as international applicants. The admission requirements for international students include all the requirements I stated above. However, there are two additional requirements. These are
Confidential Financial Information for International Applicants form; this documentation should confirm that the applicant can meet all expenses for earning a degree at Wake Forest University. This is because International students are not qualified for need-based financial. However, they can be awarded Merit-based financial aid.
Evidence of English proficiency; all international applicants that have primary languages other than English must submit an official English proficiency test score. These can be TOEFL, TOEFL ITP Plus, or IELTS
Transfer Students Application Requirements
Students interested in transferring to Wake Forest must submit the following.
Application fee, which costs $65
All reports of academic performance after high school
Transfer college reports from every college you've attended
A high school transcript; must be the final official transcript obtained after graduating from high school
An essay stating reasons for desiring to transfer to Wake Forest University.
Optional; standardized test scores. 
Application deadlines vary depending on your application path. Students that apply through Early Decision I must submit their application on or before November 15. The early decision I am informed of admission status on a rolling basis and must send in their enrollment fee two weeks after being offered admission. Early decision II and Regular decision applicants have an application deadline of January 1.
 Early decision II applicants will be informed of the status of their application by February 15. They must pay their enrollment fee two weeks after being informed. Regular decision applicants are notified of the status of their applications no later than April 1. Transfer students had better send in their application forms before April 2 for the Fall semester and November 2 for the Spring semester.
Wake Forest University Acceptance Rate
Wake Forest is a highly competitive school to get admission. The school has a low acceptance rate of about 32%. This means that out of 1000 students that apply, only 320 students are offered admissions. A student that sends an application to Wake Forest University should have a strong academic background and be talented. Also, applicants are usually asked to send in their outstanding academic achievements and principal extracurricular and community activities. This shows that Wake Forest University prefers well-rounded students that have impacted their society positively.
Why is Wake Forest University a Great Choice
Wake Forest University is a private university located in Winston-Salem, North Carolina, USA. It is known for its research facilities.  It is a highly regarded school with impressive rankings. It is a relatively small college. They have a 3:1 student-faculty ratio. In 2022, it ranked No. 28 in the Best Colleges in National Universities.
Conclusion
Successful admissions applicants usually require good academic backgrounds and proof of excellence and hardworking. Wake Forest University especially demands these qualities from its admissions candidates. So, if you don't want to be disappointed during college applications please make sure you are outstanding and have strong credentials. Ask yourself these questions. Am I truly deserving of an offer from this school? Are my academic qualifications enough to be successful? Do I truly deserve an opportunity to be enrolled as a student in this college? 
If the answer to these questions is yes, then congratulations are in order and you should be receiving your admission offer very soon. You should also make sure you are ready to start your learning journey and college life at Wake Forest University.