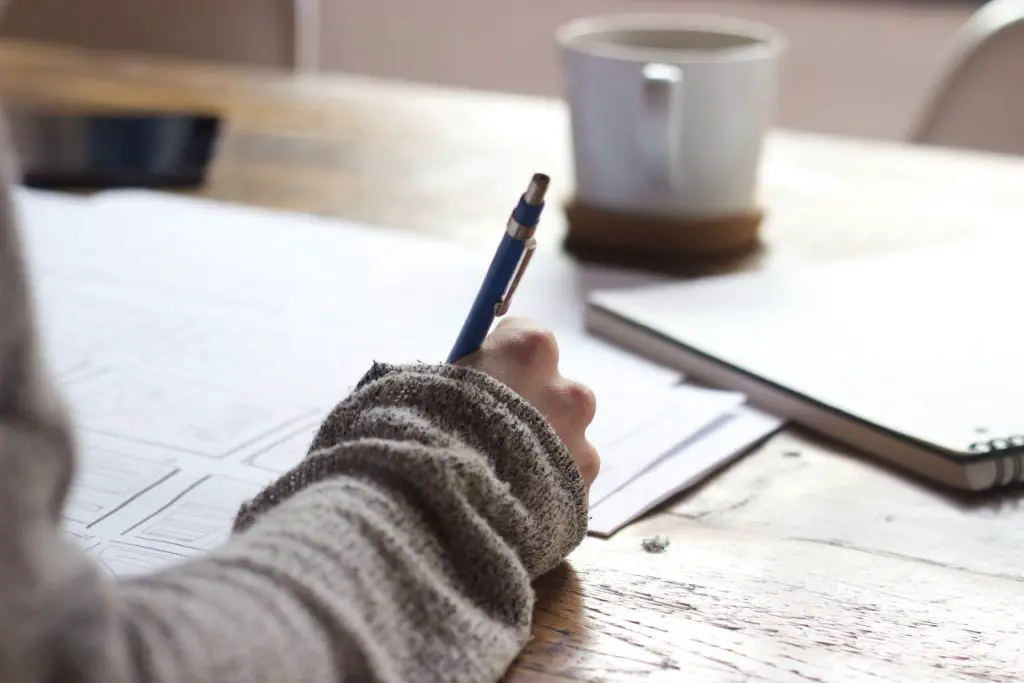 To know how to come up with a Master's Thesis topic….Read on this article….!
Everyone wants a chance to contribute to the body of knowledge in their fields of study. Getting this chance has proven to be a realistic goal but with it comes a dread for the actual work: coming up with your thesis, especially your Thesis Topic. Choosing a topic wisely is very essential but it does seem to always be a challenge for many master's students. Your thesis topic is the guide to the entire body of your work that shows what research problem you want to solve by addressing an area(s) of current or future demands in your field of study. So, if you are reading this, you most definitely have this question: "What is the best thesis topic for me?" 
How to Come Up With a Master's Thesis Topic
Coming up with a master's thesis topic involves a lot of research but beyond this, your level of interest in an area related to your field of study is of priority. What problem would interest you to solve? If you have a subject matter that sparks up interest in you, a topic can be easily formed.  
Step by Step Tips for Choosing the Right Master's Thesis Topic
Realize the subject matter of your interest
A good thesis topic emanates from curating a good research question. Your interests and knowledge should influence the selection of the right topic for your master's dissertation. Subject matters or research areas are usually broad. This means that you can look at the scope of your study and narrow down a single problem that interests you for research and solve that problem. To create a master's thesis topic, you need to specialize in a specific area of study in your program. Towing this route will make the time and effort spent on your thesis worth every minute.
Have a pool of ideas surrounding this subject matter
Brainstorming the chosen research area and bringing out ideas would open up the possibilities of creating a perfect dissertation topic. Your ideas are generally affected by factors such as the resources available to you, your geographic area, your level of creativity, and your strengths and weaknesses. Read constantly, write down your ideas and accumulate them.
Make detailed research on each idea and filter your ideas
Detailed research is the backbone of any thesis or dissertation. You get to discover previous works and narrow down new areas that you can proffer research solutions. Some precious papers or thesis have holes of opportunity that leave you with questions. When you make your research, you may realize, for example, that some areas just need modern outlooks as their solutions. Research helps you streamline your ideas. Ensure you conduct some preliminary research on each topic. 
Ask for guidance
Course advisors, lecturers, study buddies, and research communities among others, can be of immense help when writing your thesis or coming up with its topic. After making your research, there are now a number of topics to pick from and you need to go for the best. Talk to others about your topic ideas, they just may be able to tell you how feasible your ideas are and even point you to the best one if you haven't already decided.
Create a well-defined topic
With all of these steps, you will be able to come up with a well-defined topic that hopes to solve an existing problem with a new method or proffer solutions to future problems that haven't been addressed before. As earlier stated, a thesis topic paves the way for the actual research needed to form a thesis. This implies that its formation and specificity are vital. 
What Not To Do When Choosing Your Thesis Topic:
Randomly Pick a Topic
This probably seems like a no-brainer but, you could be falling into this subtle trap without knowing it. You shouldn't stumble on a thesis topic by chance. Your thesis could pave a way for you on your career path. You want to make sure that you deliberately pick out your topic after doing your due diligence.
Vague Topic/Subject Matter
Vague topics and multiple areas of focus can throw you off balance when creating your topic. This is because there is no defined singular subject matter you want to focus on. Your thesis topic is expected to be broad enough but it should never be vague. Your thesis topic should be specific, clear, and should address a clearly defined research question. You can only achieve this when you have an itemization of relevant ideas in your area of focus with one singular theme/ research problem to be addressed. 
 Re-write a previous topic
The whole point of a thesis topic will be defeated if you copy and paste topics. There is no uniqueness, neither is a new problem being solved. One thing you can do is to read said thesis to gain an understanding of what it is that it has accomplished and consider ways of developing a new topic or approaching your topic creation from a totally different perspective. 
Do I need to be passionate about the thesis topic?
No one wants to work so hard on something they have no interest in, especially when writing a master's thesis. You need to come up with a subject matter that catches your fancy and allows your interest to grow.
Can the requirements of my program be overlooked when choosing a thesis topic?
Although not in most cases, there are prescribed scopes for different programs and such programs require strict adherence to them. It is important to check the limits in the scope of your program before you brainstorm. Ask yourself this: "What idea will be over the bar for this program?" 
Conclusion
Creating a topic is just one milestone in the whole process of writing your master's thesis. Though it is hard to impress the idea of interest and identifying specific areas of research on all students, these tips have helped many master's students across the globe. Owing to the fact that 80% of master's students find it difficult to come up with a topic for their dissertations, these tips serve as a guide to a smooth sail in coming up with a thesis topic. With intentionality, a perfect thesis topic can be all yours.