Being a doctor is a matter of patience, perseverance and pride. It takes a lot of work to be able to serve the public as a qualified professional in the field of medicine. A lot of studying goes into becoming a doctor, not just in the United States, but in any country across the world! Doctors are medical professionals who are experts in their chosen fields. In the United States, becoming a doctor is a time-consuming and extensive process that requires years of work and patience. However, medicine is considered one of the most-high paying jobs in the US, so you know that the amount of work you put in to become a doctor is worth it when you are financially secure and respected in society. Depending on what you choose to specialize in, the requirements to become a doctor vary. In general, aspiring doctors first must complete an undergraduate degree program for four years, followed by four years in a medical school. After finishing an undergraduate degree (ideally, with good scores), one is eligible to apply to medical school. So, yes- A doctor in the United States studies for a minimum of eight years to earn a degree in medicine, which is the Doctor of Medicine (MD). Suffice to say one has to give many years in college to become a doctor.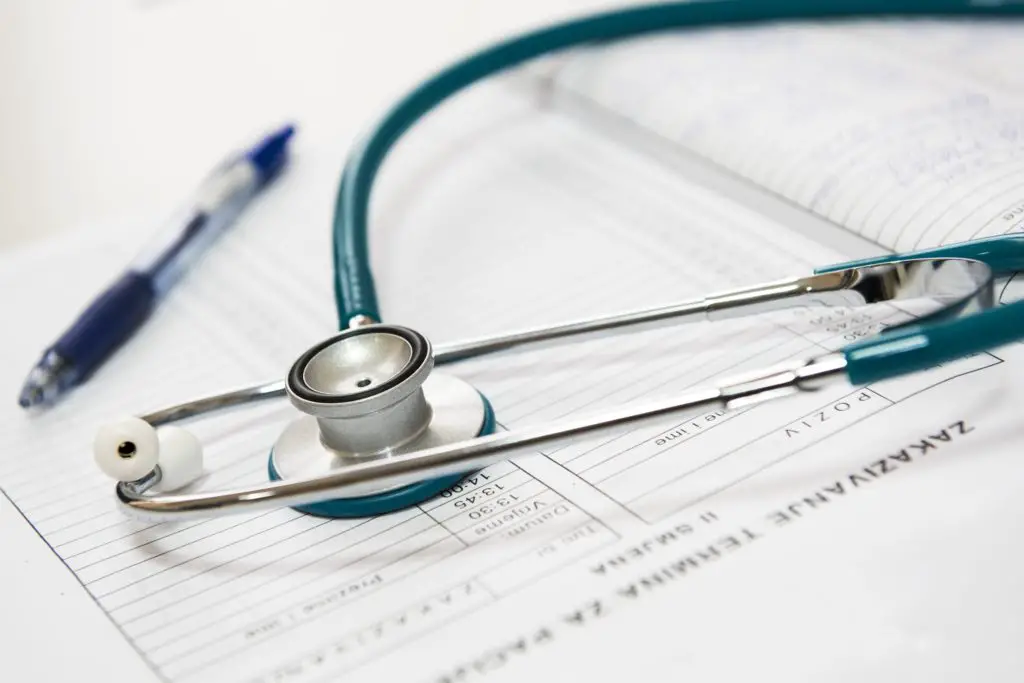 How Many Years In College To Become A Doctor?
What Does a Doctor Do?
Tasks of a doctor vary depending on the specialty, but there are some things all doctors are equipped to do. These tasks are considered basic and generic in the field of medicine:
Examine the symptoms
Conditions must be diagnosed.
Prescribe and administer medication
Follow up with patients about their care and interpret their laboratory results.
Work with physician assistants, nurses and other health professionals to give the patient optimum care.
Medication should be prescribed
Keep up to date on medical technology and research.
Because doctors are responsible for the well-being of their patients, this profession is more demanding than most. In addition to having a clear understanding of medicine, they should be capable of communicating their findings to patients who do not have the same level of knowledge. They work with people at their most vulnerable, which necessarily involves empathy in addition to the necessary technical knowledge.
Stages To Become a Doctor
Undergraduate Degree: The most important stage in becoming a doctor in the United States is a bachelor's degree, preferably in the hard sciences. Some of the most preferred bachelor's degrees to have before applying to medical school are degrees in biology, global health, chemistry, psychology, paramedicine etc. These are the first four years of college of the eight requisite years to become a doctor.
MCAT: After undergraduate studies, those who want to get into medicine shall sit for the Medical College Admission Test (MCAT). This 5-hour computerized exam assesses verbal abilities, critical thinking, biology, and physical science, in order to give you a score. Colleges consider MCAT scores while looking at admission applications.
Medical School: Medical School is a four-year educational and medical training program. In the first two years, students go through extensive theoretical study and are also asked to work things out in labs. Students begin their clinical experience in the last two years of their degree as they work in hospitals and clinics. 
They also get hands-on practical training when they come forward to work under seasoned medical professionals. In these few years, students also give the first two parts of the USMLE test- the first part tests their basic medical knowledge and principles. The second one tests the students on their knowledge of disease diagnosis and clinical training. This part of the exam is to prepare the students for real-life situations, which is what their job revolves around. These are the other four years of your medical degree.
Residency: The residency is the clerkship or internship of a doctor who is freshly out of medical school in the United States. Traditionally, he/she works under the supervision of an experienced and skilled doctor in a practical setup like a hospital or a clinic. Depending on what doctor choose to specialize in, their residencies take upto 7 years of college, with a minimum of three years. Paediatricians, for example, complete their residency in three years, whereas urologists have five-year residencies. Students can apply for residency positions through the National Residency Matching Program (NRMP). Here, students are asked to specify what they'd like to specialize in and are given opportunities to explore those specific choices.
The Final USMLE Test: After completing their residency, the aspirant must take the third and final part of the USMLE. This is the last step since International Medical Graduates must be accredited within a week of taking USMLE Step 3. It analyses the doctor's opportunity to practise medicine in a safe and competent manner by covering patient clinical management topics.
Get Licensed: Once the residency and medical school are complete, one will have to select a specialization and appear in front of a panel. They can get a license from the state board, which allows them to practice medicine legally. In order to get their license to practice medicine, you pass all stages of the USMLE. You can also choose to go forward and pursue a board certification too!
Another option to practice medicine is to pursue MBH in the USA. MBBS graduates mainly prefer to pursue Masters in Public Health (MPH) before an MD. As the student visa in the USA is of 5 years, opting for MPH gives a breathing period. With this, they use the remaining time to apply for clinical exams.
Conclusion
There are a lot of steps to complete and a whole lot of hard work to put into every step along the way. Yes, it takes a lot of patience and perseverance to excel in being a good doctor. But ask any student in medicine, they'd do it all over again because the ability to serve is a skill that isn't learnt easily at all. In the eight years it takes to become a doctor and a bit more time to become qualified and licensed, every second is valued and enjoyed.