Isn't it exciting for the students to start their journey, making their way forward from high school to college, to a state that has "No Sales Tax"!  Yes, Oregon is a state where goods are sold at exact MRP rates. Out of the varied range of colleges starting from public colleges to community colleges to a private college, counting to nearly 45+ along with many other private institutions, the future generation of students get to do their studies and further education from a very cheap state as compared to other western states in the USA. Therefore, living a student life can save a lot of money as well. Studying in Oregon adds to the factor of Oregon being a beautiful place with both snow-topped, and greenery-filled mountains along with sun-kissed beaches. In Oregon, one can enjoy many more perks including not getting down from their vehicle to fill gas. Do you know, How many colleges are in Oregon?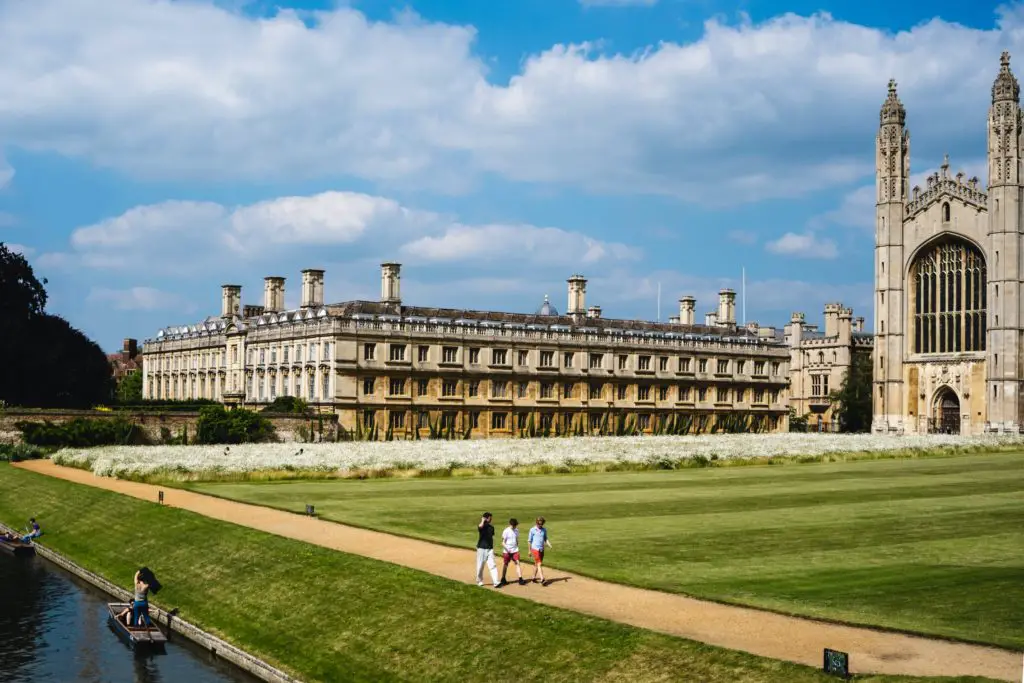 Oregon's Public Colleges and their benefits:
 It's a state with 7 public universities. Oregon Institute of Technology is the most renowned for all the techies out there. Followed by Eastern Oregon University,  Oregon State University, Portland State University, Southern Oregon University, University of Oregon, and Western Oregon University. 
Firstly, These 7 public universities are operated by boards appointed by the governor.  There is huge competition for these public universities, as these have affordable tuition fees, particularly for in-state students. Also, for international and other state students, these public universities offer On-Campus Employment Opportunities like Career Fairs, which play a major role in securing a job after graduation.  The course structure of these universities is what makes them highly demanding and competitive. One can get admission to these universities only on a merit basis, which implies one needs to have a rounder background in academics, extracurricular activities, and practical experience related to the course or subject the student is opting for. On the contrary, because most courses in public universities are free of cost, once students get admitted and join the college, they might not value the education anymore. Which can further cause a hindrance to maintaining the reputation of these public universities.
Oregon's Community colleges:
Secondly, the locally elected boards take care of the 17 community colleges in Oregon. Just like public universities, these community colleges are affordable too. One of the major drawbacks of community colleges is that they don't offer a 4-year degree program for most of the courses. Unlike, public universities, community colleges are not that strict and heavy on rules, deadlines, and regulations. Which can lead to distractions among students. Sometimes the coursework is loosely knit! Because of this, it can be difficult to stay interested and invested in the program. There are also some compromising factors regarding campus life, as there are not ample opportunities available for the students to flourish. 
Private colleges of Oregon:
 Adding on to this, there are several private colleges and institutions as well. Though the investment made by students is high in private universities (One can save a huge amount of money by opting for community colleges over private colleges and institutions), the academic excellence that students can attain by joining private colleges is humongous. You get a chance to learn and interact with top-notch professors. Students on merit grounds are also provided with good scholarships for every semester. These colleges offer a flexible learning system, where one doesn't have to finish, in a particularly given time frame! 
Requirements to survive in Private colleges :
Sustaining in these private colleges is equally tough, as the coursework is closely knit and has a heavily loaded schedule. With such a high-pressure zoned environment, students may find it challenging to manage their time. These universities have small class sizes, making it a good atmosphere for both the teachers and the students to interact and understand each other well. In this way, professors will be able to focus, handle and give their best for the small class of students. Mentors can personally have opinions shared by each of the students and understand the students' needs for carrying out deep research activities.
Life of Students at these private colleges:
The opportunities available for all sorts of extracurricular activities such as horse riding, swimming, and snowboarding are large in number as compared to community colleges. The kind of exposure that a student can obtain from private colleges is immeasurable. 18 private colleges in Oregon have gained the best of the best awards for their curriculum being so rich in every particular subject and course.  These private colleges enroll more than 30,844 students every fall and spring semester. Therefore, as there are these many seats in these prestigious private colleges, varied backgrounds and skillsets of students can study in these colleges. 
Some renowned private institutions :
University of Portland and Reeds College is best known for the world-class certified bachelor's degree that they offer.  They provide bachelor's degrees in nearly 30 fields. Reed College is a popular prestigious college known all over the world for its Master of Arts degree in liberal studies. Students can study both liberal arts and sciences together with this special master's degree at Reed's College. Reeds College also conducts conference styles classes giving a fully professional environment and exposure similar to an experience working at an MNC. There is an overall 42 percent acceptance rate for all the private colleges in Oregon. 
Conclusion:
Hence, Oregon is a state full of fun and adventurous living for students starting with voting making it easy to be a biking-friendly state; Oregon is classified as a student-friendly state, giving plenty of opportunities for students to choose their college.  Every category of student, whether a school topper or a mediocre, gets an equal opportunity at Oregon to get into their dream university. The varied range and subdivisions of colleges present in Oregon, it makes easier for parents also to analyze and make sure that their child gets into the right university according to their child's efficiency, capacity, eligibility, and merit scores. 
In a nutshell, we can say that students coming to this Westernmost state of the USA for college and education, would benefit a lot from the wide range of options they find concerning choosing the best university for their profile.