Going to college is the dream of every young and promising high school graduate in Louisiana. It sends down some sense of fulfillment, plus being able to make decisions on your own isn't a bad idea. For the best part, you can make your choice from the pool of colleges available. However, one question comes to mind, "how many colleges are in Louisiana?"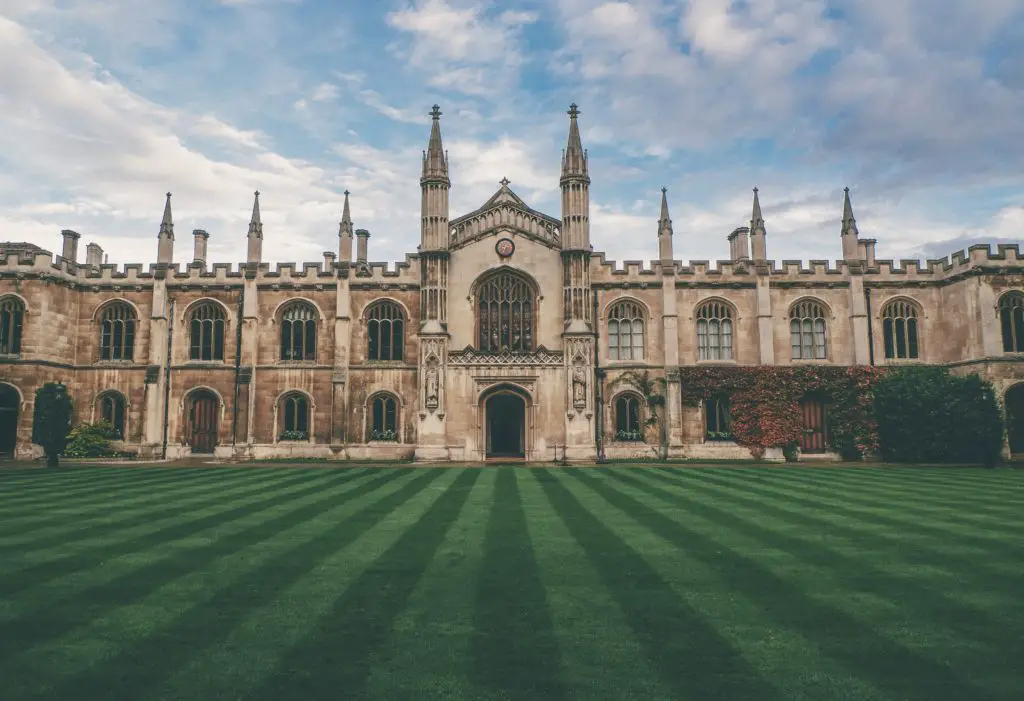 According to statistics, there are 60 colleges in Louisiana. Out of which 32 are public colleges while the remaining 28 are private colleges. These numbers are estimated to enroll a total of 252,928 students at least, every year. 
In this article, we have discussed in detail the number of colleges in Louisiana. Dive in.
Colleges in Louisiana
Over the years Louisiana has grown to host some of the top colleges in America which is a great sight to behold. 
For clarity, we have sub-grouped these colleges into public and private colleges so we can talk about them in detail. 
Public Colleges in Louisiana
For many years, public colleges have remained a go-to option for aspiring students that would want to study on a budget. This means at a public college, you enjoy the advantage of studying at a low tuition. 
This comes with an offer of a vast choice of courses. Let's take a look at them:
Acadiana Technical College-Lafayette Campus
Bossier Parish Community College
Baton Rouge Community College
Central Louisiana Technical College Alexandria Campus
Capital Area Technical College Baton Rouge Campus
Grambling State University
Delgado Community College
L E Fletcher Technical Community College
Louisiana State University, Baton Rouge
Louisiana Delta Community College Monroe Campus
L E Fletcher Technical Community College
Louisiana State University Alexandria
Louisiana State University Eunice
Louisiana State University Shreveport
McNeese State University
Louisiana Tech University
Northeast Louisiana Technical College Delta Ouachita Campus
Northwest Louisiana Technical College
Nicholls State University
Northshore Technical Community College
Northwestern State University of Louisiana
University of New Orleans
Nunez Community College
The University of Louisiana at Lafayette
South Central Louisiana Technical College Young Memorial Campus
University of Louisiana Monroe
River Parishes Community College
Sowela Technical Community College
South Louisiana Community College
Southern University at Shreveport
Southern University and A & M College
Southern University at New Orleans
These colleges create an environment for learning and accept as many students as possible. However, we have done the legwork for you by picking the best amongst these colleges. Shall we?
Best public colleges in Louisiana.
These are some of our top picks for the best public colleges in Louisiana:
Louisiana state university, baton rouge: 
Well known for being the best in research, this top-class college stands out as a prestigious college in Louisiana.  
It doesn't end there, over the years it has comfortably earned a place amongst the best graduate schools in Louisiana. The Louisiana state university justifies the fact that a public college can exude so much value.
The University of New Orleans:
The University of New Orleans stands off as an amazing commuter school with a deep interest in research. Over years they have recorded a vast growth in cyber defense research and they are now seen as one of the designated research centers for this purpose.
With the University of New Orleans, you can cut back on costs, and avoid student loans that could lead to debt. It also has affordable accommodation for its students to back this up.
 Louisiana tech university:
As its name implies, Louisiana tech university is well known for its scholarly achievements in the physical sciences. It has stood out as the third-best college allowing its students to experience good accommodation and innovations in research. 
Also, with a body that is 6000 students strong Louisiana Tech University stands among the most influential colleges in Louisiana.
Now over to,
Private colleges in Louisiana
Private colleges maintain a consistent amount of pay for both students in-state and out-of-state, this is why prospective students abroad sometimes tilt toward this end. 
In addition to that, there is also financial aid available plus a smaller size of population which makes learning much more conducive. So without many bluffs, these are the list of private colleges you would find in Louisiana:
Blue Cliff College Houma
Baton Rouge College
Remington College Shreveport Campus
Blue Cliff College Alexandria
Blue Cliff College Metairie
Remington College Lafayette Campus
Blue Cliff College Shreveport
Our Lady of the Lake College
Our Lady of the Lake College
Career Technical College Shreveport
Our Lady of Holy Cross College
Court Reporting Institute of Louisiana
Centenary College of Louisiana
Delta School of Business and Technology
McCann School of Business & Technology Monroe
Medvance Institute Baton Rouge
Loyola University New Orleans
Louisiana College
Herzing University Kenner
Dillard University
Xavier University of Louisiana
Saint Joseph Seminary College
Virginia College
Tulane University
University of Phoenix Baton Rouge
University of Phoenix Shreveport Bossier
University of Phoenix Lafayette
University of Phoenix Louisiana Campus.
Best Private Colleges in Louisiana
As with public colleges, we have also picked the top best amongst the private colleges. These colleges are well known for their class and their role in delivering value to their students. Let's take a look at them:
Tulane University of Louisiana:
Known for its top place in private research, this prestigious university is open to a geographically diverse population. As a not-for-profit institution, it aims at providing the utmost accommodation, and viable research for its students. Most importantly, it is located in an area that is preferred by all.
Did we forget to mention that you would also get varying choices of graduate programs and professional education degrees to choose from? Finally, when it comes to academic competence and professional staff with vast experience, Tulane tops the list. 
Loyola university new Orleans:
This is also another college that is heavy on churning out opportunities in research for its students. The best part is that it has lots of clubs that accommodate diversity in students' races and understand their rights. 
This is why most students from across Louisiana and abroad appreciate it plus its environment is conducive to learning.
 Centenary College of Louisiana:
This isn't complete without the Centenary College of Louisiana. This college offers an opportunity to aspiring students abroad who would love to study at this great institution. So they are diverse in their activities which makes them accommodating. 
The best part Is that they combine the study of liberal art with real-life happening this way, making it easier for students to relate to and understand.
Conclusion
There you have it, now that you know how many colleges are in Louisiana, it's time to make your choice.
A little tip? Choose a college that best fits your area of study, you may also want to consider funding so you don't have to incur debts while leaving school.
Prospective students who put this into consideration usually make the best choice.
Frequently Asked Questions
1). How many four-year colleges are in Louisiana?
There are 28 four-year colleges in Louisiana. Of these numbers, Louisiana State University stands out as the most popular.
2). How much does it cost to attend a public college in Louisiana? 
On average, to attend a public college you would need $5,564.
3). How much does it cost to attend a private college in Louisiana?
It costs $54,766 to attend a private college which is the annual average tuition 
4). Which public college(s) has the lowest tuition?
Currently, as of 2022, Southcentral Louisiana Technical College Young Memorial Campus has the lowest tuition at $2,202.
5). Which private college(s) has the lowest tuition?
Unarguably, The University of Phoenix (Baton Rouge, Lafayette, and Louisiana campus) remains some of the colleges with the lowest tuition among other private colleges. Tuition starts at $9,480 for each.