Denton Texas does have many colleges. Denton has two institutions and 35 colleges within 50 miles, with a combined enrollment of 430,657 students. The colleges closest to Denton, which has a population of 113,383, are described here below in order of distance. Driving time from Denton to these schools should be under one hour.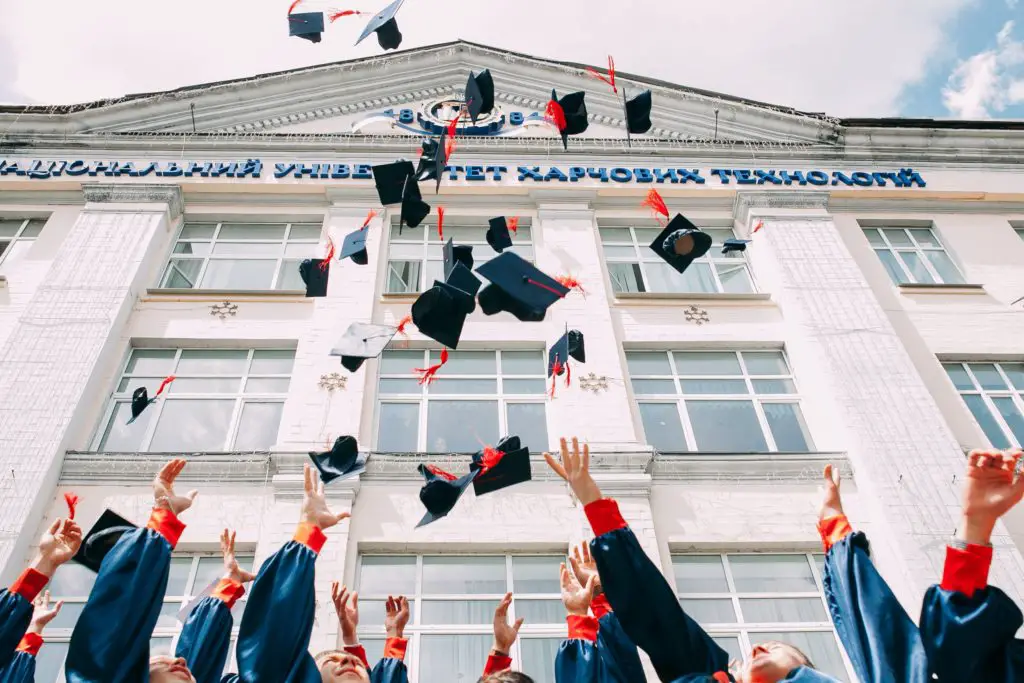 In the Denton Texas, there are both governmental and non – governmental two- and four-year colleges. Consider local community colleges around Denton if you want to seek more inexpensive higher education alternatives or aren't ready for a full four-year degree.
1) University of North Texas
The University of North Texas is a big four-year public university in Denton, Texas that offers both undergraduate and graduate studies. Many potential students applied in the latest data year, and around 18,067 were accepted. Numerous students are enrolled full-time, while others are enrolled part-time. In-state education for 2020 – 21 is $8,295 + $2,795 in fees, without room & board. In the CollegeSimply.com 2022 U.S. Colleges Ranking, UNT is rated 607 nationwide. Full-time attendance at the University of North Texas costs Texas citizens a total of $25,386 per year.
Major
Courses offered
Computer Sciences
Computer and Information SciencesInformation TechnologyInformation Science/Studies
Engineering
Computer EngineeringElectrical and Electronics EngineeringEngineering Physics/Applied PhysicsMaterials EngineeringMechanical Engineering
Engineering Technology
Electrical, Electronic, and Communications Engineering Technology/Technician
Manufacturing Engineering Technology/Technician
Mechanical Engineering/Mechanical Technology/Technician
Construction Engineering Technology/Technician
Foreign Languages
French Language and Literature German Language and LiteratureSpanish Language and Literature
Work and Family Studies
Family Studies and Human Development
English and Literature
English Language and LiteratureRhetoric and Composition
Liberal Arts and Humanities
General Studies
Biology
Biology/Biological SciencesBiochemistry
Mathematics
Mathematics
General studies
International/Global StudiesGerontologyMulti-/Interdisciplinary Studies, Other
Recreation, Leisure, and Fitness Studies
Management of Park, Recreational, and Leisure Facilities   
Exercise Science and Kinesiology
Philosophy and religious studies
Philosophy
Architecture
Interior Architecture
Physical Sciences
ChemistryPhysics
Science Technologies
Nuclear/Nuclear Power Technology/Technician
Psychology
Applied Behavior AnalysisPsychology
Homeland Security, Law Enforcement, Firefighting
Criminal Justice/Safety StudiesHuman Services
Human Services
Social WorkPublic Administration
Social Sciences
Social SciencesAnthropologyEconomicsGeographyPolitical Science and GovernmentSociology
Transportation and Materials Moving
Aeronautics/Aviation/Aerospace Science and Technology
Visual and Performing Arts
Design and Visual CommunicationsDrama and Dramatics/Theatre ArtsDanceFine/Studio ArtsFashion/Apparel DesignMusicArt/Art StudiesMusic PerformanceArt History, Criticism, and ConservationJazz/Jazz StudiesMusic History, Literature, and TheoryMusic Theory and Composition
Health Professions
Audiology/Audiologist and Speech-Language Pathology/PathologistPublic Health Education and PromotionClinical Laboratory Science/Medical Technology/TechnologistRehabilitation Science
Business
Business/CommerceOperations Management and SupervisionAccountingLogistics, Materials, and Supply Chain ManagementEntrepreneurship/Entrepreneurial Studies E-Commerce/Electronic CommerceFinancial Planning and ServicesBusiness/Managerial EconomicsOrganizational Behavior StudiesFinanceMarketing/Marketing ManagementHospitality Administration/ManagementInsuranceManagement Information SystemsSpecial Products Marketing OperationsReal EstateFashion Merchandising
History
History
Communication
Journalism Broadcast JournalismRadio and Television
2) Texas Woman's University 
Texas Woman's Institution is a public, semi-four-year university in Denton, Texas, that provides undergraduate and graduate programs. A total of 5,824 prospective students applied for admission in the most recent statistical year, with 5,456 being admitted. Among those who were accepted, the university enrolled 1,130 students. There are 9,247 full-time students and 7,186 part-time students enrolled. In-state education for 2020 – 21 is $5,537 + $2,718 in fees, excluding room & board. In the CollegeSimply.com 2022 U.S. Colleges Ranking, Texas Woman's University is ranked 761 nationwide. Academically, it has a low entry exam score requirement, frequently allowing students who score in the top 75% of their class. 
Cost of overall college for an year for both in-state residents and out of state residents:
| | | |
| --- | --- | --- |
| | In-State Texas Resident  | Out of State Resident  |
| Fee Cost | $22,086 | $31,902 |
| Tuition | $5,537 | $15,353 |
| Books and Supplies | $1,050 | $1,050 |
| Other Fees | $2,718 | $2,718 |
| Room and Board | $9,730 | $9,730 |
| Other Expenses Budget | $3,051 | $3,051 |
This college also offers a wide range of majors and its courses. Below table gives a details info of course offered:
| | |
| --- | --- |
| Majors | Courses |
| Computer and Information Sciences | Computer and Information Sciences |
| Personal and Culinary Services | Culinary Science/Culinology |
| Work and Family Studies | Family and Consumer Sciences/Human SciencesFoods, Nutrition, and Wellness StudiesHuman Development and Family StudiesChild Development |
| Legal Professions | Legal Assistant/Paralegal  |
| English and Literature | English Language and Literature |
| Liberal Arts and Humanities | General Studies |
| Biology | Biology/Biological Sciences Biochemistry |
| Mathematics | Mathematics  |
| General Studies | Nutrition Sciences Multi-/Interdisciplinary Studies, Other |
| Recreation, Leisure, and Fitness Studies | Health and Physical Education/Fitness |
| Physical Sciences | Chemistry |
| Psychology | Psychology  |
| Homeland Security, Law Enforcement, Firefighting | Criminal Justice/Safety Studies  |
| Human Services | Public Administration Social Work |
| Social Sciences | Political Science and GovernmentSociology |
| Visual and Performing Arts | Dance Fashion/Apparel DesignDrama and Dramatics/Theatre ArtsArt/Art StudiesMusic |
| Health Professions | Health and Wellness Communication Sciences and DisordersDental Hygiene/HygienistClinical Laboratory Science/Medical Technology/TechnologistMusic Therapy/TherapistDietetics/DietitianRegistered Nursing/Registered Nurse |
| Business | Business Administration and ManagementAccountingHuman Resources Management/Personnel AdministrationFinanceMarketing/Marketing ManagementFashion Merchandising |
| History | History |
3) North Central Texas College
North Central Texas College is a tiny two-year community college in Gainesville, Texas, that offers undergraduate programs. North Central Texas College has an open admission policy, which means that anybody with a high school certificate or a GED can enroll. There are 1,737 full-time students and 6,615 part-time students enrolled. In-state education for 2020 – 21 is $2,760 + $1,800 in fees, excluding room & board.
The admissions policy of North Central Texas College is accessible to all students. Admissions requirements at open admission colleges are frequently lax, and all candidates who satisfy some basic criteria are admitted. New admissions are offered on a regular basis throughout the year.
Majors
Courses
Agriculture
Farm/Farm and Ranch ManagementHorse Husbandry/Equine Science and Management
Computer and Information Sciences
Information Science/Studies 
Computer Systems Networking and Telecommunications
Personal and Culinary Services
Cosmetology/CosmetologistAesthetician/ Esthetician and Skin Care SpecialistNail Technician/Specialist and ManicuristCosmetology, Barber/Styling, and Nail Instructor
Education
Junior High/Intermediate/Middle School Education and Teaching
Secondary Education and Teaching
Early Childhood Education and Teaching
Engineering Technology
Petroleum Technology/Technician Drafting and Design Technology/Technician
Liberal Arts and Humanities
General Studies
Homeland Security, Law Enforcement, Firefighting
Criminal Justice/Police Science 
Health Professions
Emergency Medical Technology/Technician (EMT Paramedic) Surgical Technology/TechnologistRadiologic Technology/Science – RadiographerRegistered Nursing/Registered NurseLicensed Practical/Vocational Nurse Training
Business
Business Administration and ManagementBusiness/Office Automation/Technology/Data EntryGeneral Office Occupations and Clerical Services
Conclusion
Above listed Colleges are the top-rated colleges amongst other colleges in Denton Texas, which are affordable to many students and provide the best education with high placement and outcomes.