The Sisters of Mercy started Gwynedd Mercy University as Gwynedd-Mercy Institution in 1948 as a junior college. Over 40 undergraduate and graduate degrees in business, education, the arts & science, and nursing, are available at Gwynedd Mercy University. It is located in the County of Philadelphia on a 160-acre (65-hectare) property. It is a Roman Catholic & private institution in Pennsylvania's Lower Gwynedd Township. Many students out there in Pennsylvania or outside want to get admission to University. Lets check Gwynedd Mercy University admission requirement And GPA.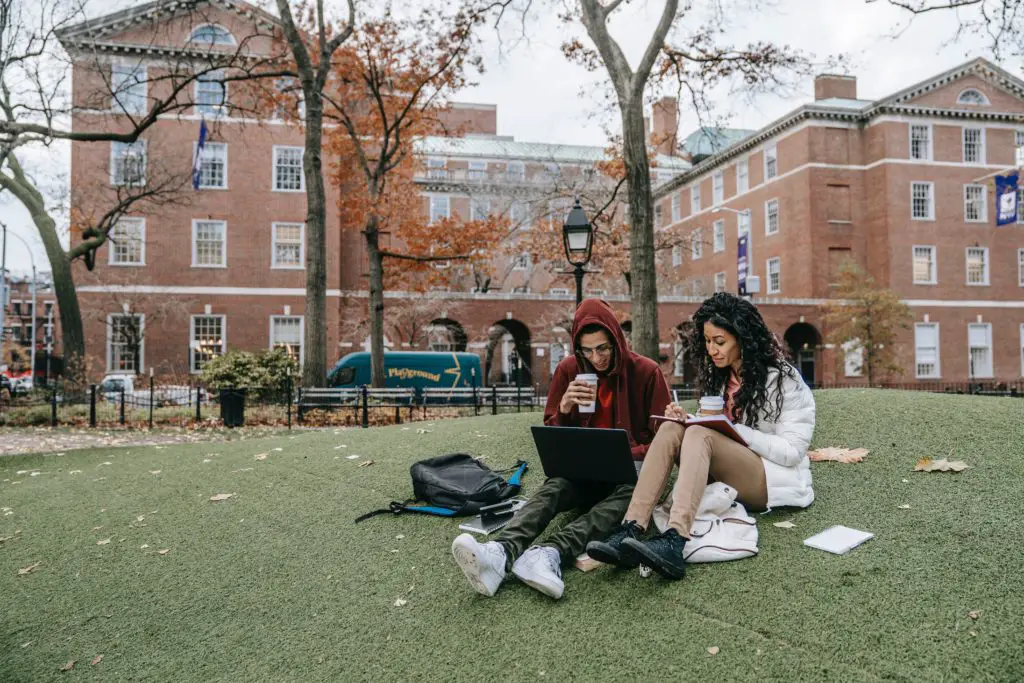 Gwynedd Mercy College usually admits and recruits a student with a cumulative Grade point average of at least 2.5 is required along with the student`s transcript of their high school. Some programs like Nursing, have higher GPAs and coursework requirements.
Ways You Can Approach The University Administration
You can find the ways of contact on the official website of Gwynedd Mercy University.  Admissions counselors are available to answer any questions you might have. The applicant gets two kinds of admission. And different contacts are available according to your choice. These are:
Admission To The main Campus
Contact Number: 800-342-5462
Hybrid Or Online Admission
Contact Number: 844-707-9064
If you want you can attach your ACT or SAT score to complement the application but it is not compulsory.
The Steps Involved In Admission Process
Application Submission
You got two options for submitting your application. You can apply to Gwynedd Mercy University's online portal or through the Common Application. Only one application should be submitted.
Transcripts Submission
Send an official transcript from each of your prior high schools, colleges, and/or universities to the address mentioned below:
Office of Admissions
Gwynedd Mercy University
1325 Sumneytown Pike
P.O. Box 901
Gwynedd Valley, PA 19437
Your high school counselor can also submit official transcripts electronically, using Naviance or Parchment.
Test Score Submission
As mentioned on the official website of Gwynedd Mercy University, it is not compulsory to submit your scores. But if you wish to submit them, please send them directly from the testing companies or as one of the official high school transcripts to Gwynedd Mercy University. The SAT code for our school is 2278. 3583 is our ACT code.
If you don`t want to submit or have standardized test scores,  just submit additional materials depending on the course you're applying to. If your major is one of the following:
Education
Respiratory Care
Biology
Radiation Therapy
Nursing
Accounting
Just carry one letter of recommendation from the teacher on a topic similar to the major you want to pursue. Not every program requires letters of recommendation, although they are encouraged because they assist the Admissions committee get to know you better. If a letter of reference is submitted, it should emphasize the applicant's character and potential as a Gwynedd Mercy University student.
And if your GPA is below 3.0, schedule an in-person interview with one of the program coordinators of Gwynedd Mercy University.
Students applying to the institutions listed above will typically need a 500 on the SAT math part to be accepted directly into the programs. SAT scores of 1,000 or better are required for admission to these programs.
During the application screening process, other applicants may be asked to provide an essay or personal statement, as well as participate in an interview.
Document Submission
As reflected on your high school record, show successful completion of (or continuing participation in) at least 16 units in mandated and optional subjects:
3 units in Science
3 units in mathematics
4 units in English
1 unit in History
3 units in college preparatory electives.
A cumulative grade point average of at least 2.5 is required of first-year students.
The extra course works for some majors like nursing. 
Transfer Students
Every step is the same for the transfer students except the grade point average requirement. For admission to Gwynedd Mercy University, transfer students must have at least a GPA of 2.0. For admission to many courses, a higher GPA is required.
A minimum GPA of 3.0 is required for admission to Gwynedd Mercy University's Education or Nursing programs. All GPAs were calculated on a 4.0 scale.
Some programs may additionally demand that specific courses be completed satisfactorily. For further information, contact the Admissions Counselor or consult the undergraduate catalog.
International Students
Certain academic programs need citizenship in the United States. Before enrolling in a degree program that leads to licensure, foreign students and students with DACA status or who are undocumented should carefully research the license criteria for their state. The website of the National Conference of State Legislatures has more information.
Please keep in mind that students applying for nursing, education, and health professions programs must be able to receive the reference checks needed for admission in a clinical or school setting, and they should study state licensure criteria before enrolling.
Disable Students
In line with Section 504 of the Rehabilitation Act and the Americans with Disabilities Act, Gwynedd Mercy University provides an equitable educational opportunity to all students who disclose disabilities. Please feel free to contact the Director of Accessibility Services at 215-646-7300 ext. 21014 or visit the Student Accessibility Services page for additional information on programs and services.
Conclusion
Gwynedd Mercy University does not allow discrimination on gender, religion, sexuality, race, age, national origin, handicap, veteran status, color, genetic traits, marital status,  or any other factor protected by federal, state, or municipal law. The admission procedure is almost the same for everyone irrespective of other factors. So go through the details, understand the terms & conditions and apply for your major accordingly.
FAQs
Is there any scope for non-matriculated students of getting admission?
Yes. As a non-matriculated student, you can take up to 12 credits of coursework part-time at Gwynedd Mercy University.
Is there any change for non-matriculated students who want to pursue nursing or related courses?
Yes. Non-matriculated students who want to pursue a Nursing degree or a Business Administration can only take nine credits.
Is there any scope for re-admission after an unintentional break from the semester?
Yes. A student who has been out of school for one year for any genuine reason can apply for re-admission.
Is there any credit requirement for an MBA degree?
Yes. For the MBA, you will have to finish 30 credits before completing your undergraduate program.