Flager College situated in St Augustine, Florida is famously known for the studies of business administration, psychology, visual arts, coastal environmental science, and sports management. It is an esteemed university and a private liberal arts college that was first founded in 1968. It provides 33 majors, 41 minors, and one master's program. In this article we shall see Flager College St Augustine Admission Requirements.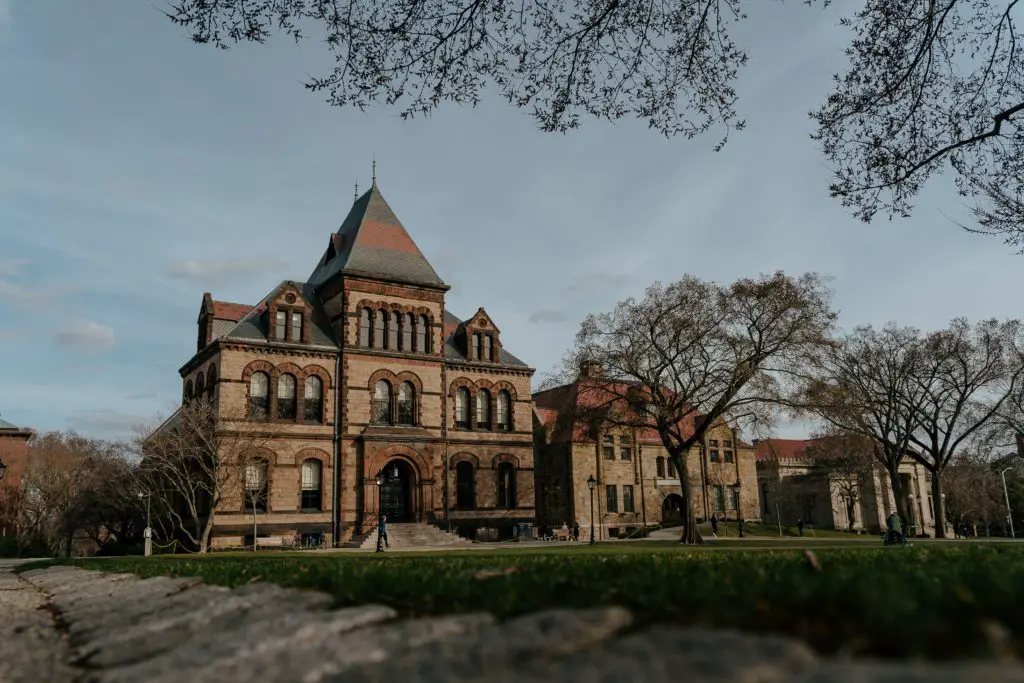 The major requirements to secure admission to Flager College, St Augustine are GPA requirements with an average of 3.4, testing requirements that include SAT and ACT scores, and Document requirements.
Minimum Preparations For Flager
Flager College, St Agustine expects the First-year applicants to have at least 16 units from grade 9 to 12. While they don't have any formulated course structure to be studied, the advised courses include:
English study for four years
Mathematics courses that include Algebra and Geometry for four years
Science course with one practical science for four years
Social studies studies for four years.
The college calculates a core GPA based on its preparatory schedule. It should also be taken into care the aforementioned courses are only for minimum preparation and not necessarily be exactly required for admission.  
College Entrance Examinations
The Scholastic Assessment Test, SAT is one of the commonly attempted assessment tests by the students who apply for various colleges or universities. The SAT score not only works in the enrollment process part but also plays a vital role in acquiring scholarships. It measures verbal, reasoning, and quantitative skills which are expected by students to have been learned in their earlier classes. 
The average SAT score expected by the college is 1123 on a scale of 1600. The Flager College has also designed some SAT preparatory courses that will be of great use to the students who are applying for the enrolment. These preparatory courses can be seen on their official website. 
The American College Testing ACT is yet another assessment that tests the verbal, science, and quantitative skills of the applicants. It also determines the scholarship chances for the students. The average ACT score requirement is 23. Flager College also has courses for the preparation for the ACT as well. 
Cumulative GPA Requirement
Flager College expects a high GPA as one of its essential demands for the enrollment process of students just like other institutions. The applicants are anticipated to possess an above-average GPA score of 3 or above. The applicants are expected to possess a mixed grades of A and B in their high school. Whereas, the number of C's should be considerably low. 
If the GPA of a student is comparatively low, it can be remunerated with harder courses like AP or IB. And also the applicants are expected to have higher SAT or ACT scores if they have GPA below the average that is expected.  The average cumulative GPA of candidates who get through the enrollment process of Flager College has been noticed as 3.50.   
International Applicants
When the international students are applying for Flager's enrollment process they must submit the formal test reports for the sake of proving their English proficiency. These test reports include reports of the TOEFL, Duolingo English Test, the IELTS, SAT, or ACT. 
These reports are to be submitted along with the admission application. These reports are not only used to evaluate the applicant's enrollment process but also play a vital role in course selection and placements.
The international applicants may select one of the ways to apply for the Flagger college either International Freshman or International Transfer. The official transcripts are expected to be electronically sent by the school officials. Successful completion of certain external tests like IB, A-Levels, CAPE, AICE, and AP helps in acquiring advanced standing credit for the students.
Re-Enrollment Process For Former Students
While considering former students, 
If a student's enrollment process has been barged in due to any academic halt or expansion, he/she must file a petition through the readmission application available on the official website.
If a student has joined another university or college and studied for a minimum of one semester, he/she is eligible for the re-enrollment process in the institution. 
If a student has joined another university or college and studied for more than one semester will be eligible for the re-enrollment process only if he/she maintains a GPA of 2.0 or more.
If a student leaves the College for any medical reasons, the attending physician's medical approval is mandatory before the re-enrollment process.  
Once the students from the other institutions re-apply for admission at Flager, they should provide the official transcripts from their previous institutions. The time limits for re-enrolling are August 1st of the same year for Fall Semester, December 1st of the preceding year for Spring Semester,  and no deadlines for the Summer Term. In some cases, on-campus interviews may take place.
Documents Required
The finely edited Online Application Form
The official school leaving certificates
Recommendations notes
SAT and ACT score reports
English Proficiency Test reports for non-native applicants.
A study permit or visa is expected, for international students
For graduate applicants, a bachelor's degree and current resume are expected.
Conclusion
The difficulty of getting through the enrollment process of Flager College, St Augustine is higher to some extent since it expects above-average scores in all means. And it also provides preparatory courses for admission preparation that can help nurture potential candidates to better prepare before the admission process commences. So, get ready to enroll yourself here since you get personalized attention from the faculty to shape for the future tomorrow!
FAQs
Despite possessing all the eligibility criteria, what is the chance of acquiring admission at Flager College?
The acceptance rate for the enrollment process at Flager College is approximately 56.46%.
What is the selection process at Flager College?
Screening of academic achievements and extracurricular activities. Essay writing to express ourselves. Recommendations from a known academician. 
What is expected in the essay writing part of the enrollment process?
A single e5ssay of about 250 words that depicts a theme or an event, that reflects your objectives and personality.
Does Flager College have rolling admission?
Only for the applicants enrolling for the Spring Semester, the Office Of Admission notifies the applicants on a rolling basis