Ivy League institutions have been historically associated with excellent sports programs but have become exceptional in academic performance too. Eight Ivy schools include Cornell, Columbia, Dartmouth, Yale, Princeton, Harvard, Brown, and the University of Pennsylvania. The enrollment requirements to be accepted into these schools is high. Besides having exceptional grades, students also need to be all-rounded and maintain excellent standards in their personal and professional lives. Let us know 10 Great Public Ivies That Are At Par With Traditional Ivy schools.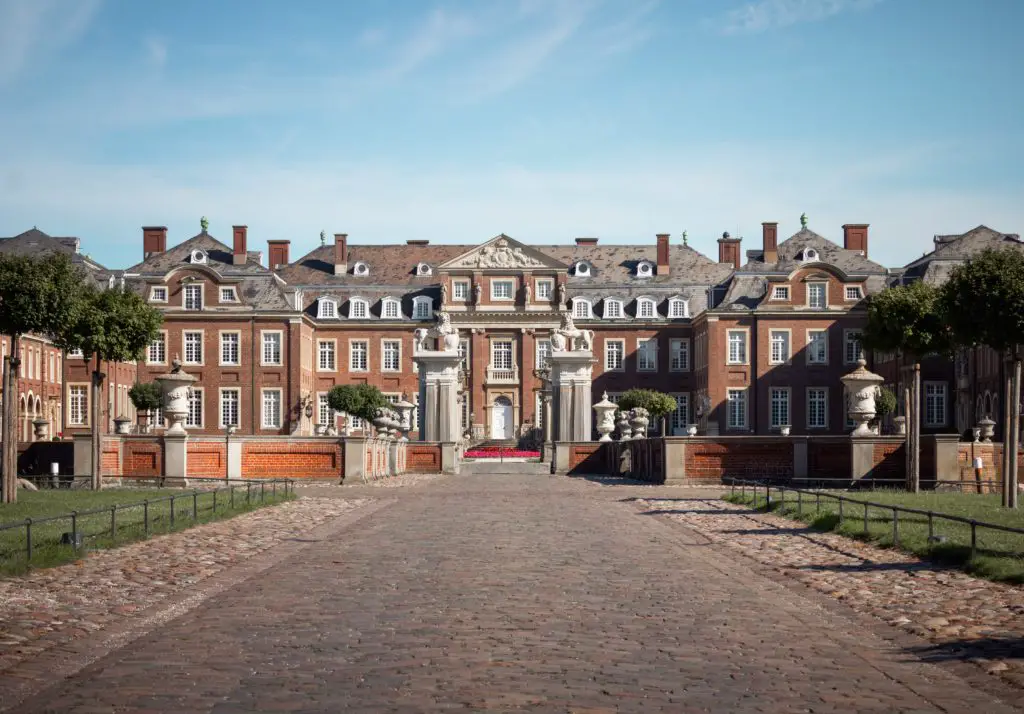 10 Great Public Ivies
Although Ivy League schools are exclusive and challenging to be accepted into, the good news is that parents can still help their children pursue a quality education through public ivies. These are public institutions that are inexpensive, have a higher acceptance rate, and offer quality education that may not be as good as actual ivies but comes close. We will review some of these public institutions and the benefits that they have to offer.
Public Ivy definition
A public ivy was a term that Richard Moll referenced to refer to public colleges that offer education that is of the same quality as traditional Ivy League colleges. The Universities that made it to this list, according to him, included:
College of William & Mary.
Miami University.
University of Michigan: Ann Arbor.
University of North Carolina: Chapel Hill.
University of Texas: Austin.
The University of Vermont.
The University of Virginia.
The University of California.
UC Berkeley.
Georgia Institute of technology.
In Greene's guide to educational planning, there are an additional 15 institutions from different regions across the United States that are part of the public ivies.
The University of California
This is an exceptional institution with over three thousand courses supported by at least one hundred and twenty majors. They have an array of clubs that can meet the diverse needs of different students, and the environment is great if you have doubts about the right college to pursue. UCLA is also known for the number of students that receive the Pelt grant if you are seeking financial help to pay for college.
The campus is breathtakingly beautiful and spacious, they have great amenities, they are known for having some of the most delicious food, and the location; of Los Angeles is an amazing place to study and enjoy the surrounding environment.
UC Berkeley
The University of California, Berkeley is a great option if you are looking for an institution with various specializations. You can be sure to find one that is in line with your skills and specifications. The infrastructure is excellent, with a library supporting up to twelve million capacity in books. The best part is that it is affordable, with school tuition that can be as low as 13,000 dollars a year, depending on your major. There is also a certain level of prestige that comes with attending this institution that could be useful while out of school.
Georgia Institute of Technology
Georgia Tech is among the best institutions for science and technology programs. They have a solid athletic program and excellent facilities. In addition, the beautifully serene, green atmosphere is perfect for extracurricular activities. The institution boasts of having over 400 organizations that students can choose from, and their numbers on diversity are well worth it! Overall, it is a good college if your goal is career placement.
The University of North Carolina at Chapel Hill
The University offers over 70 different courses in Law, Medicine, nursing, arts, business, etc. It is ranked highest in research and development, notable for cancer research in the school of medicine. It is an excellent option for female athletes, with its hockey, soccer, and basketball teams performing well in national championships.
College of William & Mary
 William and Mary is an excellent institution. Founded in the 17th century and now known as a research institution, it is excellent for more than its elegant architecture. It has more than 40 graduate courses and at least 40 professional courses. Other than the quality education and the direct approach to learning due to the ratio of professors to students, William and Ivy impart students with traditional values and an overall positive campus experience.
Miami University
The University of Miami is one of the oldest known public ivies. It is ranked in the top 50 among the best public institutions in America. You are spoilt for choice with over 180 undergraduate and graduate degree programs. They also have an athletics program that is part of the NCAA and offers a variety of sports to pursue. Their numbers on diversity and inclusion are good, with about 20% of students being from black, Latino, and Asian communities. It is also part of the few institutions with a balanced ratio of male to female students.
Miami University also has a smaller faculty-to-student ratio at 1:17, giving students a more personalized learning experience. Moreover, it has the best undergraduate program, contributing to the high retention rate of students in their sophomore year.
University of Michigan: Ann Arbor
Ranked in the top 25 best institutions in the United States, The University of Michigan is a top pick for students who are serious about career placement but would also like to enjoy an all-rounded life on campus. The University is beautiful and has enough space and amenities to accommodate over 40 000 students. They also provide at least 199 different majors and over 300-degree programs. It is also an excellent choice if you are serious about athletics, as they have the highest NCAA championships. It is considered a massive party school, so it may be important to note this.
The most exciting reason to enroll in this college is the excellent alumni that have gone on to pursue excellence in different fields. With such exceptional people on the board, the standard for enrolment ensures students can meet the requirements. It is also great for grants and funding on scholarships.
University of Texas: Austin
The University of Texas has several museums and libraries making it one of the largest institutions in America. It offers more than 250-degree programs and is famous for its commitment to research and development through funding. Most students love the institution for its inclusive environment and professors' personal approach to teaching. The institution holds the most awards for athletics and has at least 21 NCAA championships across various sports.
The University of Vermont
UVM is a small institution, and classes have about 20 students. It is a good institution for students looking to pursue STEM, medicine, and social disciplines. It is located in the great outdoors of Burlington and has an array of graduate and post-graduate programs totaling 179. Students can learn through engaging classroom lectures and great internship opportunities that the University aids you to acquire.
It has over 250 student organizations and sports activities if you are interested in extracurricular activities, and the tuition is inexpensive, especially for in-state students. It can cost 30,000 dollars for tuition, additional fees, and accommodation on school premises.
The background of the University in STEM programs puts it on the map for innovation in several fields of Science, Technology, and sociology which can be a motivating and inspiring environment for students that want to be leaders in their chosen majors.
The University of Virginia
 The University of Virginia ranks in the top 20 for most programs offered in the institution. This includes medicine, nursing, and architecture. It is best known for its affiliation with the arts and NCAA sports programs. The tuition is one of the cheapest, at 19000 dollars a year for students from Virginia.
When to choose public ivies?
Now that we have covered public Ivy institutions, you may wonder whether they are a great option for you or your child. The answer is yes if:
Your child may not qualify for an Ivy League college. Their acceptance rates are much lower and exclude many students who do not meet the qualification. A public Ivy college from this list would be a good alternative for an exceptional student who wants quality education and good career prospects in the future.
Financial constraints are a concern. If a student has applied for scholarships and followed all the steps to improve their chances, but can still not acquire any scholarships, then public ivies are a good alternative. Depending on the school and your geographic location, you could pay as low as 13,000 or as high as 50,000 dollars yearly for tuition.
Your child is an avid athletics fan. Public ivy schools are great for students interested in developing their skills on the field as much as in the classroom. Public ivies are known to be more committed to sports compared to Ivy League universities. Your child could qualify for a good sports scholarship and a campus with team spirit if they are good enough.
Your child is concerned with having a balanced campus life. The level of diversity in public ivies is unmatched. Students from all backgrounds enroll in these institutions, creating a pool of inclusive groups that would make it easy for any student to find where to fit in. Additionally, several extracurricular activities bring students together for a central course. A sense of community is perfect, especially if your child is schooling so far from home.
Your child is a self-motivated, hard worker. Ivy League schools have a lower student-to-faculty ratio and have more personal time with professors. While this may not be the case at a public Ivy, students are encouraged to be self-motivated and disciplined to keep their grades up. This kind of environment is much similar to the real world, which prepares them for today's cut-throat competitive world.
What is the difference between public ivies and traditional ivy institutions?
Public ivy institutions are usually larger and have a higher acceptance rate than traditional ivy schools because they can accommodate the volume. The second difference is the funding that traditional Ivy League colleges have access to. Students who are lucky enough to get acceptance to Harvard or Cornell are at a much better advantage in terms of funding. Any funding in public ivies has to accommodate many exceptional students who cannot afford the tuition.
How did Ivy League colleges come about?
The eight original institutions became Ivy League institutions based on their geographic location and affiliation to the NCAA when the league was founded in the 1950s. Over time, they became a benchmark for excellence. Most students who attended these institutions ended up taking up very lucrative careers in leadership and law. From the four colleges that founded the NCAA, the number grew to eight schools that represent exclusivity and excellence, which is why they are extremely difficult to enroll in and expensive to study.
Conclusion
Ivy League schools are the envy of many. The prestige and opportunities that come from attending these institutions are unparalleled; no wonder it makes sense that thousands of students apply to enroll in these colleges. However, they have low acceptance rates, their tuition is on the higher side, and the requirements to get accepted are so high that you have to be an exceptional student in and outside the classroom. Public ivies offer students an alternative quality education at prices that they can afford.
Frequently asked questions.
What is a little ivy?
A little Ivy is a small Arts college that offers the same quality of education as traditional Ivy colleges, the main difference being the volume of enrolments and types of programs offered. Little Ivies are smaller and focus only on undergraduate degrees.
Which ivy college is hardest to get accepted into?
Harvard is one of the most challenging institutions to get accepted into. Their acceptance rate has averaged 3.9 % in the past few years.
Which is the top public University in the world?
The University of Michigan Ann Arbor has the best ranking regarding the quality of education offered. It competes similarly with Ivy League schools in the United States.
Is there a free institution of higher learning in America?
The Webb Institute in New York is not necessarily free. Still, it offers full scholarships to all students from the United States to study engineering to encourage them to venture into STEM programs.