To know what are the transfer requirements for Emerson college..read on this article..
Is it really difficult to gain admission into Emerson college? What do transfer applicants need to gain entry into Emerson? Emerson College has reportedly been given a 41 percent admission rating. This acceptance level is low. The university is now number 17 in Massachusetts when it comes to colleges with the highest acceptance level. One survey on the college portal reports that only 5,470 applicants out of a total of 13,326 gained admission into Emerson College in 2021. This data shows that gaining admission into Emerson has become highly competitive.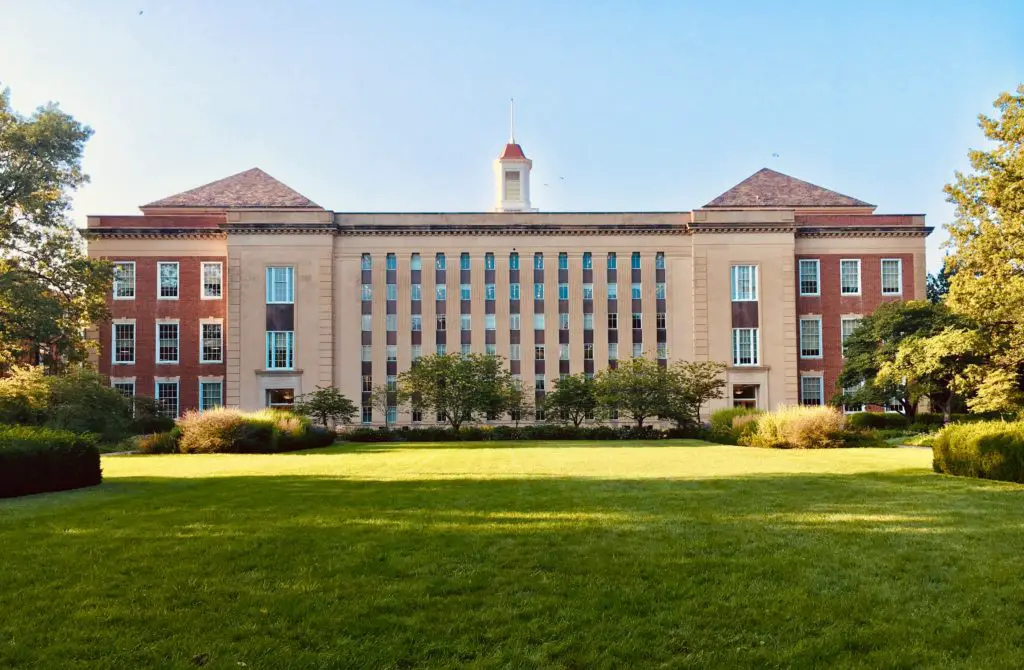 To gain entry into Emerson College you must be excellent when it comes to academic qualifications are in transfer requirements. This is the case since the college only considers applicants with over 20 percent. This means an A- student can gain entry into Emerson. This content discusses what is needed for students to transfer to Emerson College. 
Transfer Requirements For Emerson College 
To apply for transfer to Emerson College, prospects must fill out some documents online on the portal. Note that there are more detailed credentials for prospects looking to study Arts programs. If you are looking to transfer to Emerson College, you must provide the following documents:
College Transcript
High School Transcript
Personal Statement 
Interview 
Standardized Test Scores 
Statement of Good Standing 
Additionally, prospects must score a minimum sum of credits (9).
Is SAT or ACT compulsory for Emerson transfer students? 
Prospects who want to gain entry into Emerson College can avoid presenting their SAT or ACT scores. It can be submitted and considered during the transfer process but it isn't mandatory. Data provided by the Emerson College portal shows that over 64% of applicants submitted their SAT results for the 2021/2022 academic year. While another 35% of the applicants submitted their ACT results during the same academic year. 
Do I Qualify As A Transfer Student?
To be called a transfer student, you must have either a General Equivalency Diploma or a High school diploma. You must have started a full-time program at another college or matriculated. You must have participated in a part-time program over three courses scoring 9 credits minimum. Applicants who earned their credits before graduating from high school can be called transfer students. This class of applicants are called first-year students. 
What Is The Deadline For Transfer Applications? 
Prospects seeking admission into Emerson College have to submit their transfer application before spring and fall. Applications are typically received before the stated deadline. However, there are exceptions. Credentials can be received late if there's an opening available. Note that any prospect whose application isn't complete after the slated deadline he or she may not be given a date. 
Does Emerson Receive Transfer Applications For The Spring Session?
Emerson College considers just a specific number of transfer student applications for each spring semester. The deadline for applicants according to the routine is November 1. All intending college undergraduates looking to join Emerson must submit their credentials before this date. Any applications submitted after November 1 will only be looked into between said date and November 3. Note that this scheme will be done based on the availability of space in the college. Hence, the quicker you submit your application for the spring session the quicker you will get information about your status. 
How Many Credits Does Emerson College Accept Maximum? 
Transfer students looking to transfer to Emerson College must score a maximum of 80 credits. Prospects from a community university or a junior college must score 64 credits before they can submit their application at Emerson. If associate-degree prospects score 64 credits this policy will be applicable to them. 
Can Applicants Know The Courses Required For Transfer Students Before Applying at Emerson?
It is normal for prospective Emerson Students seeking to transfer to the college to want to know their course requirements. Emerson College can assist these by evaluating their credit scores on the application. However, the art courses have a higher ratio of getting accepted at Emerson. Prospective students must give detailed credentials during their evaluation. 
If My Credentials Aren't Approved Can I Apply Again? 
If your application was not accepted on the first attempt, you can always reapply on the Emerson College portal page. There's a catch. Only applicants who submitted their application from the past session can resubmit their credentials. Additionally, prospects must submit an updated transcript from their former college. Previous applicants in any fulltime program must provide their final year transcript from high school. Finally, candidates must provide an academic evaluation issued by a college professional. Aspiring candidates must submit their mid-term scores if they are transferring from their college in either the first or second academic term. 
Prospects who provided their credentials during different academic sessions must follow the stipulated transfer model. For first-year applicants with disapproved credentials, you can increase your chances of gaining entry into Emerson College by taking college coursework for a full year before reapplying. 
What Is The Policy For International Applicants? 
There are some guidelines for international students looking to transfer to Emerson College. Students who have their transcripts from a college  outside the United States that has a different grading model must go through an evaluation by the Center for Educational Documentation. Any firm authorized by the NACES (the National Association of Credential Evaluation Services) can scrutinize international transfer students looking to transfer to Emerson College. 
Note that the evaluation of credentials for international students can take up to a maximum of 8 weeks. Hence, international students must stay patient for their documents to be processed during the length of processing. 
Conclusion
Gaining entry into Emerson College is not difficult. However, you must be academically sound to succeed since their admission consistency is low at 17 percent. Applicants just have to follow the right model to have a smooth application. The different questions about how to transfer to Emerson College for local and international students have been answered above. You just need to follow these suggestions to have a seemless processing of your transfer whether you are coming from within the country or you are from outside the United States.