McDonald's is an American fast-food corporation. It is a multinational company founded in 1940 and when it started it was just a drive-through restaurant in San Bernardino, California, run by Richard and Maurice McDonald in the U.S. Now McDonald's serves more than 69 million customers daily. McDonald's is now one of the world's largest restaurant chains, based on their revenue. They have branches in almost 100 countries. Let us know Does McDonald's Pay For College?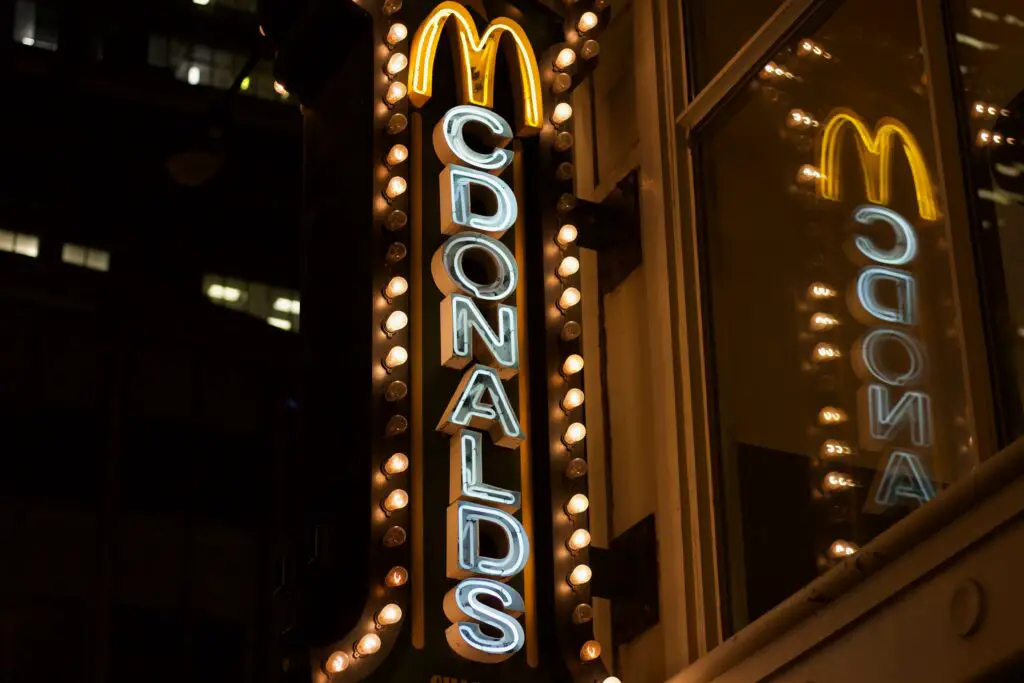 McDonald's pays for college education but only employees of their companies who are eligible for this offer. McDonald's aims at helping its employees to continue their education and grow higher in life. Other than paying for the College tuition fees, McDonald's also provides various programs that help employees to learn and become better in the day to day life.
History of McDonald
McDonald's was just a small restaurant in San Bernardino, California opened in 1940. It was led by Richard and Maurice McDonald. They introduced the Speedee service system, this system serves only limited varieties of foods like hamburgers, shakes, and french fries. Due to the limited menu, the restaurant was able to provide quick and quality service to the customers and this led to the huge success of McDonald's in California.
The old McDonald's symbol was a chef's hat on top of the burger, known as the speede.
After this Golden Arches was replaced as the universal Mascot in 1962 and in 1965 the Clown was introduced, called the Ronald McDonald.During the 1950s Ray Kroc joined the Mcdonald's brothers as the franchise agent and after many years he bought the Mcdonald's from the brothers. He is the main reason for the global expansion of the restaurant.
McDonald's tuition assistance
McDonald's has many programs to provide education for its employees. These programs are offered under the name Archways to Opportunity. The eligibility to get the assistance is to be an employee of the McDonald's (both company-owned and franchise locations) more details about the program are given below.
There are 2 options while selecting the assistance one is for owner/operator employees and the other is for McOpCo employees.
Tuition assistance for owner/operator store
Tuition assistance is given to eligible employees to help pay for their college fees at approved schools or colleges.
The approved schools or colleges include 
Two or four-year public college or private college or it can also be a university. 
Business, Vocational, Technical school.
Graduate or Postgraduate education( recognized by the Department of Education).
Eligibility to get the Tuition assistance
If you are working as a Full-time manager or staff, then you are eligible for $3000 annually for tuition assistance and satisfy the following conditions
Your operator must be a participant in the Archways to Opportunity program.
Work 30 hours/week at minimum.
Good standing with the operator of the store.
For the restaurant crew, separate eligibility is given for their tuition assistance. The restaurant crew includes maintenance, part-time manager, and part-time staff of the franchise. The eligibility for the restaurant crews are
The operator has enrolled in the Archways to Opportunity program.
You are part of the same franchise for about 90 days while applying for tuition assistance.
Work 15 hours/week on average for that store.
Good understanding of the store.
Request tuition assistance
Below are the steps to be followed while applying for tuition assistance.
First, you need the information given below 
SSN last four digits.
Restaurant address and position.
The date you started working
Course term
Copy of itemized tuition bill containing the following information: School or college name, employee name, start and end dates of terms, tuition fees, and financial aid.
Next, you need to visit the ISTS website at click here and follow the steps given below
If you are new to the website, you must create a new account. If you already have an account, log in as usual.
Enter your restaurant address, position, and start date.
Click create application
Complete the form and attach the tuition bill and submit it.
After completing all the necessary details, ISTS will review your application and verify the bill attached and other details. In case any correction or detail is missing, you will receive an email with all the necessary details. You can also monitor the application status on your ISTS account. After this EVF – the employment verification form will be sent to the owner/operator for approval. After the owner/operator approves the application you will have the tuition check within 2 weeks.
Tuition assistance for McOpCo employee
McOpCo employees also receive tuition assistance to pay their college fees. There are two types of eligibility. 
One is tuition assistance of $5250. To be eligible for this assistance 
You must be a McOpCo full-time Store Manager or Trainee, Certified Swing Manager, Department Manager, or General Manager.
Good performance rating (significant performance or better than that).
Notifying your superior of thi9s participation.
Another is tuition assistance of $2500. To get this assistance
McOpCo restaurant Crew, Floor Supervisor, Primary Maintenance, or other part-time employees, Shift Manager Trainee.
The employee of McDonald's for at least 90 days.
Work 15 hours/week on average.
Good performance rating – significant performance or better than that.
Request tuition assistance 
The steps to request tuition assistance are the same as the owner/operator. There is no change in the steps to request assistance. 
Conclusion
McDonald's pays tuition fees for its employees, who are eligible to get it. Being a top company in their industry around the world, they take care of their customers as well as their employees by educating them and making their dream possible. This is one of the reasons that the company is still a huge success as it is loved by both its customers and employees.
Frequently Asked Questions( Faq)
1.How to apply a second time for the assistance in the same year?
You can upload the grades of the previous term to get your next request approved.
 2. If I receive a 100% grant for the fees that need not be repaid, will I still be eligible for the assistance?
you are not eligible as there is no extra expense.