To know does disability pay for college….Read on this article….!
Disability exists in different forms such as vision impairment, deaf or hard of hearing, acquired brain injury, mental health condition, autism spectrum disorder, intellectual disability, or physical disability, and there exist a form of financial aid in form of loan, work-study, grants or scholarships to pay for college tuition, books and living expenses of these students. Disabled students have higher advantage when it comes to scholarships and grants as they are lots of them specifically for disabled students. Obtaining a scholarship or grant is usually the best option and is awarded based on eligibility. It is important to check and understand the eligibility of such disability aid before applying for any.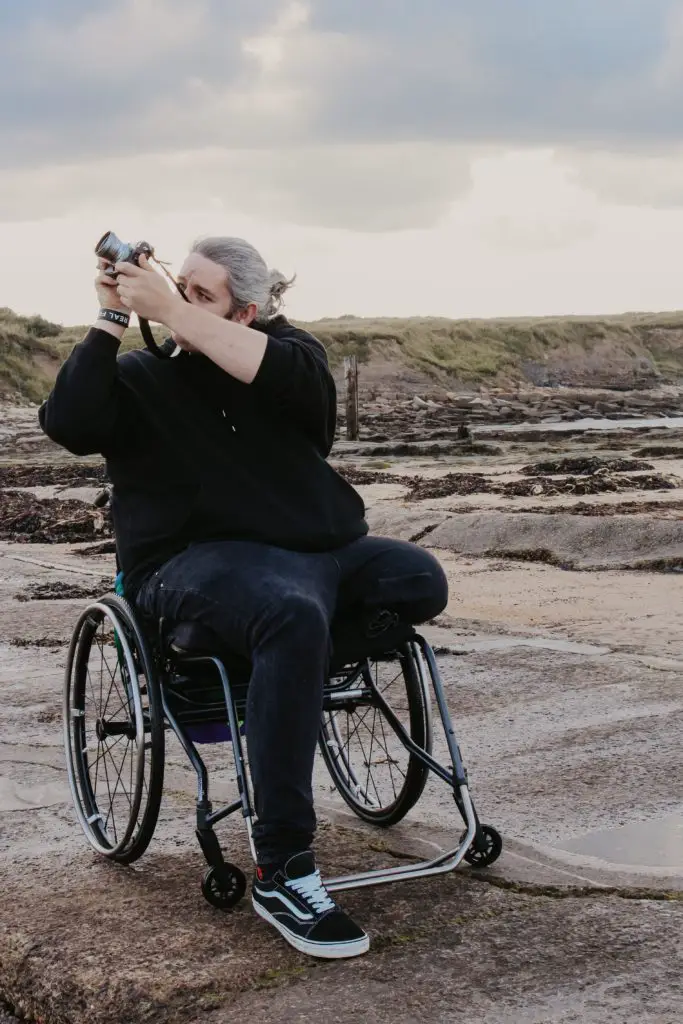 Does Disability Pay For College?
Obtaining a loan to cover college expenses for a disabled student is not the best as students with disabilities are advantaged when it comes to grants and scholarships. By obtaining student loan,students with disability are faced with funding issues to pay college fees just like other college students, but is more challenging and severe for them. Which is why these grants and scholarships should be greatly encouraged and maximized.
Engaging in work-study in order to cover college expense is another option to explore. There are part-time jobs, internships and community services available for students as a form of financial aid for college expenses. However, for students with disabilities, some of these jobs are not-advisable as they are not the best fit depending on the disability and could pose a risk to such student. Hence students with disabilities who choose work-study as a form of financial aid for college should be counseled and properly guided when choosing a job. 
Available Scholarships for Students With Disabilities
There exists scholarships available for students with disabilities in various countries of the world.  Below is a list of some of the disability scholarships in the US:
 Flora Marie Jenkins Memorial Disability Scholarship 
This scholarship is eligible for disabled US students or a legal permanent resident in the US with medical documentation of disability. The applicant must be an undergraduate or one who has been accepted into an undergraduate program. The annual winning award for this scholarship is $5000. As part of the application process, it is expected of the applicant to write and submit an essay of not less than 700 words and not more than 1500 words, explaining the impact of the disability, the challenges involved and how it was overcome.
AAHD Frederick J. Krause Scholarship on Health and Disability
This scholarship is for disabled students who are US citizens. The student must be enrolled full time as an undergraduate or as graduate student and is pursuing studies related to health and disability. High school students who have not yet graduated or entering college for the first time are not eligible to apply as undergraduate applicant must have completed at least one full year of college.
National Center for Learning Disabilities Anne Ford and Allegra Ford Thomas Scholarships
Open for US citizens with specific learning disability (LD) such as dyslexia, dysgraphia, dyscalculia and other disabilities that affects learning. Applicants must be high school seniors who intend to further in a post secondary program. The Allegra Ford Thomas Scholarship is a $5000 scholarship awarded over two years ($2500 per year), while the Anne Ford scholarship is a $10000 scholarship awarded over four years ($2500 per year). Applicants are to apply depending on the best fit, if it's a four-year college or two years training program. However, applicants may not apply for both scholarships.
Alexander Graham Bell Association for the Deaf and Hard of Hearing (AG Bell) College Scholarship Program
Eligible for students who are deaf or hard of hearing and whose mode of communication is listening and spoken language. Applicants must be enrolled in or plan to attend a mainstream college or university for a four-year undergraduate degree or a graduate program. Scholarship is awarded based on merit and is open for US and international students. 
Hemophilia Federation of America (HFA) Educational Scholarships
Awarded scholarship prize of $2000 for students bleeding disorder, hemophilia A, hemophilia B, inhibitor and any other blood related disorder. Applicants must be seeking degree from a college or university.
Avonte Oquendo Memorial Scholarship for Autism
This scholarship is specifically for students diagnosed with autism spectrum disorder enrolled or accepted in a college or vocational school in US, for either undergraduate or post graduate studies. Applicants are required to submit their school transcript and to write an essay on any of the topics given for that year.
Colleges for Disabled Students
There are a good number of colleges where disabled students can acquire quality education in order to achieve their dream of being a graduate and build a great career for themselves. Moving from high school to college is a big deal and can be quite challenging for disabled students and there are colleges that show massive support to students with disabilities, create friendly learning environment for such students, offer disability services and also accommodation so as to give them equal access to all of the opportunities that can be found on campus. Some colleges go as far as offering extensive resource such as service animal, hearing and vision impairment tools, transportation arrangement as well as easy access to classroom. 
Landmark college 
University of Arizona 
University of Iowa
University of California, Bekerly
Marist College 
Ramapo College of New Jersey
University of Missouri
University of Michigan- Ann Arbor 
University of Texas, Austin
Georgia Institute of Technology 
University of Southern California 
Ohio State University 
University of Connecticut
Florida State University 
Northeastern University 
University of Delaware 
Abilene Christan University 
Stanford University 
University of the Ozarks
College of Charleston 
Pennsylvania State University 
Augsburg University
West Virginia Wesleyan College 
McDaniel College 
The University of Tennessee Chattanooga
The University of Wisconsin Whitewater 
Ball State University 
Arkansas State University 
Rochester Institute of Technology 
Northern Kentucky University 
Conclusion
There are lots of forms of financial aids available specifically for disabled students which include loans, work-study, grants and scholarships to help such student pay for college. It is pretty much challenging for students with disabilities to survive in a college campus environment and with the signing into law in 1975 of the Individuals Disabilities Education Act (IDEA) which was amended in 2004, adequate provision have been made to ensure that disabled students are not left behind in the educational system.
Frequently asked questions
Can a disabled student get financial aid?
Students with disabilities are qualified for financial aids in form of grants, scholarships, work-study or loans. There are scholarships that are specifically for students with disabilities to help cater for some or all of their school expenses. Also, there are foundations that also cater for disabled students. With financial aids, it is easy for disabled students to achieve their educational goals as it is necessary for them to be properly schooled just like every normal student. 
What career will be great for disabled student?
There are limitless number of career which a disabled student can dive into and amazingly, these careers are high-paying and it cuts across various industries. From educational to engineering, healthcare, counselling, office jobs, agriculture, accounting, legal jobs, media, cosmetology, arts, marketing, on-the-phone-jobs and lots more. Visit the university or college you intend to enroll into for clarity and more information when choosing a program or course of study. 
What organizations supports students with disabilities?
There are organizations that rally support for disabled students and help them achieve their educational dreams, they include: 
National Federation for the Blind
American Association of People with Disabilities (AAPD) 
National Disability Rights Network 
National Joint Council on Learning Disabilities 
Learning Disabilities Association of America (LDA) 
Mobility International USA
National Association of the Deaf