Chipotle Mexican Grill, Inc. Is a U.S. chain of fast-food restaurants founded on July 13, 1993? It is also available in the United Kingdom, Canada, France, and Germany. Chipotle specializes in Tacos and Burritos. Their dishes get prepared in front of the customers. So, they get entertained by watching the styled food getting prepared besides eating. The name Chipotle comes from the Nahuatl name for a smoked and dried jalapeno pepper. Chipotle allows one of its charity sections to pay for college programs. These programs include undergraduate, graduate, General Educational development tests, English as a second language course (ESL), and trade schools. Let's see-> Does chipotle pay for college?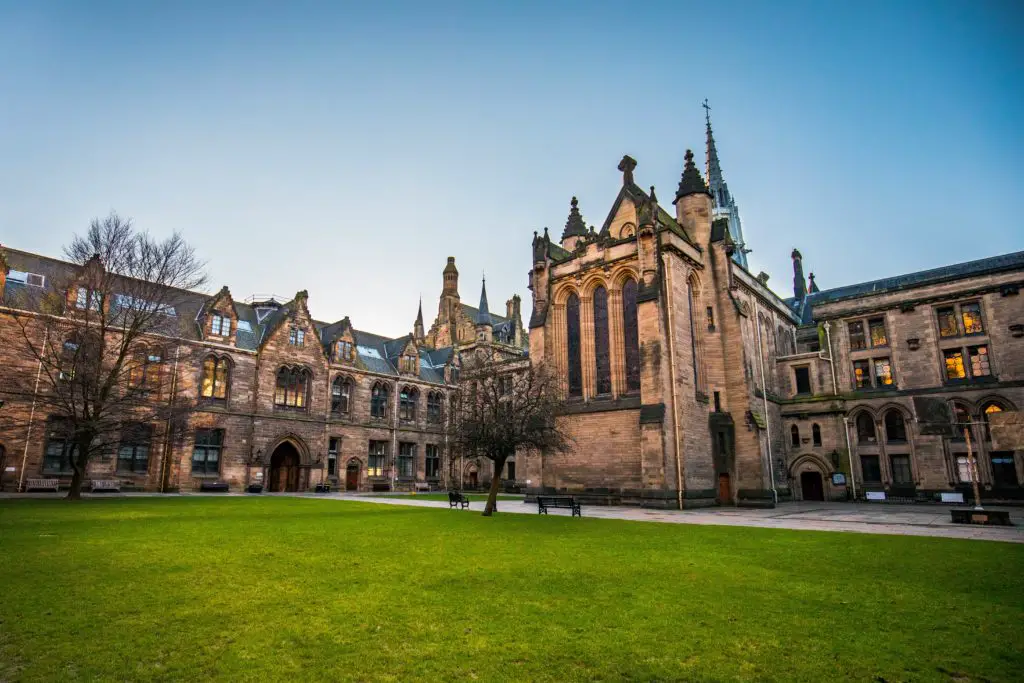 Chipotle's Tuition Reimbursement Program
The amount stated by Chipotle to volunteer to pay the institution fee is $5,250. This amount will get paid every year to a particular approved college program. If there are college programs that cost higher, then Chipotle cannot volunteer further.
Chipotle has recently partnered with Guild Education to start a Tuition reimbursement program that provides students scholarships for their Colleges and Institutions. This program gets only eligible for the students employed by Chipotle. With a tuition fee of $5,250, these employees also receive an additional $5,615 in available federal grants for qualified employees. With such help, Chipotle employees can pay as less as $200 every year for their college.
Partnership Of Chipotle With Guild Education
Guild Education is an organization that offers education to its employees. They reshape the policies of Tuition reimbursement to align business goals with affordable educational programs. Due to their partnership with Chipotle, they can offer many benefactor programs other than tuition reimbursements, such as a 401(k) matching program, sick leave benefits, competitive benefits, employees' vacation, health, and dental facilities, vision insurance, twice-annual merit increase, and an annual bonus.
Getting Chipotle's Tuition Reimbursement Program
There is a systematic set of rules that included all the necessities for a person to gain benefit from Chipotle's tuition reimbursement program, they are as follows:
Get A Chipotle Job
One can begin by finding a job at Chipotle. They can visit their online jobs portal and type in the exact location of the place they wish to work at. This will provide them with open positions and location access. Positions refer to the crew, restaurant, support roles, and management, and any of these jobs are eligible for one's tuition reimbursement program.
Work For A Particular Time
The minimum work hours policy of Chipotle is fifteen hours a week for those employees who want to get the benefit of the education program. This work schedule must continue for at least four months, and then an employee can have access to the program. For other benefits offered by the company, it takes thirty days of work schedule.
Choose Study Program
Many study programs are volunteered by Chipotle in its education program. They are specifically relevant to forwarding a career at Chipotle and the first is a debt-free degree from approved programs. For someone who wants to work in the service industry, this can be a good opportunity to enhance their skills.
Check Family Eligibility
If an employee of Chipotle has immediate family members that are also students, then Chipotle provides them tuition reimbursement for GED and ESL programs. The employee has to do the task of recommending chipotle to the extended members, only then will they provide them the benefits.
Why Does Chipotle Offer Tuition Assistance?
Chipotle has estimated that its employees have a 3.5 times higher retention rate when compared to other companies. This means that the employees in their company are 8 times more eligible to move their management to a higher position in the upcoming years. From a business perspective, Chipotle has started a tuition reimbursement program to train its employees with a much better retention rate.
Also, Chipotle writes off their education program on their taxes which provides them a huge incentive to put their money into employee education every year. This is the reason that they set their reimbursement line at $5,250 per year.
Is Tuition Reimbursement Taxable?
Yes, a tuition reimbursement program is completely taxable. The Income Tax Act does not provide any provision that states any concession on education fee reimbursement provided by an employer. One can claim exemption only under Section 80C for the tuition fee paid for their children.
Chipotle offers many benefits other than their education programs that include Quarterly Bonus, Free Chipotle Dishes, paid time off, assistance programs, 401(K) plan retirement savings, healthcare advocacy, free uniforms, telemedicine, gym membership discounts, brand name discounts, etc.
Conclusion
Chipotle is a U.S.-based chain of fast-casual restaurants that specializes in Tacos and Burritos. Chipotle has partnered with Guild Education to start a tuition reimbursement program for Chipotle employees that offer up to $5,250 for their college fees. Guild Educations is an organization that offers education to its employees, apart from many other benefits. One must need to follow a series of steps given above to get into the education program. Chipotle offers this program to train their employees and improve their retention rate in the future.
Frequently Answered Questions:
What company owns Chipotle?
From the beginning, Golden Arches owned Chipotle. But after that Chipotle went public in the year 2006 and Golden Arches lost its rights to the Company. Since, then, more than 90% of Chipotle is owned by McDonald's. But now, McDonald's does not own the company anymore. 
Is Chipotle a private company or a public company?
Chipotle officially became a public company in January 2006 when it went public at $22. The company's share price doubled at the end of the first day of its trading.
Are there companies that pay for college other than Chipotle?
Yes, here is a list of the top ten companies that provides tuition assistance to their employees:
Walmart, Verizon, AT&T, Oracle, Comcast, Fidelity, Bank of America, Starbucks, Wells Fargo, Disney.