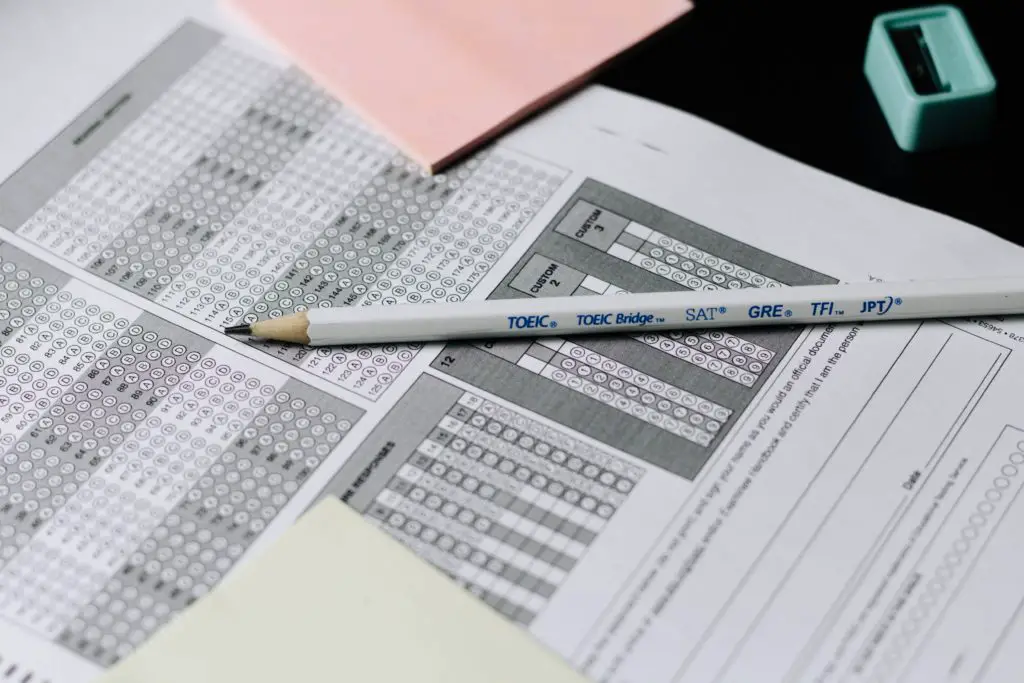 To know do colleges look at PSAT scores…Read on this article…!
One of the main concerns of aspiring undergraduate students is whether colleges look at PSAT scores. While preparing to enter their desired college, many high school sophomores and juniors take the PSAT exam before taking the SAT exam. The PSAT exam introduces the students to how their SAT exams will go and works as a practice test before the 'real' thing. 
Do Colleges Look At PSAT Scores?
Colleges don't consider your PSAT scores during their admission process. While having a good PSAT score can help you to a great degree, colleges will focus on your SAT exam score. A good PSAT/NMSQT score will increase your chances of getting into the National Merit Scholarship Program. 
Although PSAT doesn't hold leverage when it comes to your college admission decision, it plays a vital role in determining your SAT score in the future. Since it works as a guide to the Scholastic Assessment Test, you'll get familiarized with the exam before giving it. The SAT exam is longer than the PSAT and more difficult as well. Your PSAT scores can also predict your SAT scores. 
Only various schools, districts, and states see your PSAT scores. Many students make the mistake of not giving much importance to the PSAT exam because they believe it is simply a 'practice' test for the SAT. PSAT being a practice test isn't necessarily true because although PSAT can work as a helpful guide, a good PSAT score can offer opportunities to secure scholarships to aid college funds in the future. 
A good PSAT score can also boost your confidence to prepare harder for the SAT exams. While many students opt to skip the PSAT exams and use that as an excuse to prepare harder for the SAT itself, giving the Preliminary Scholarship Aptitude Test would be better prepared.  
Difference Between PSAT and SAT
SAT exam scores are highly valuable and important when it comes to college admission decisions. High school seniors prepare adamantly to get the SAT score required by their desired colleges. In comparison to that, PSAT exam scores work as an indication of what your SAT score might be and works as a pathway to securing a spot in the semi-finalist panel for the National Merit competition.
So, what are the key differences between the SAT exam and the PSAT exam?
PSAT exam runs for 2 hours 45 minutes while SAT exam runs for 3 hours 50 minutes.
PSAT exam does not contain an essay question while SAT exam does.
SAT exam has more questions than the PSAT exam. (139 questions in the PSAT and 154 questions in the SAT with an additional option to write the essay)
SAT scores are important for your college admission process, PSAT scores aren't checked by the college admission board. 
They have different score ranges. (320-1520 for PSAT and 400-1600 for SAT)
There are three different types of PSAT you can take (PSAT 8/9, PSAT 10, and PSAT/NMSQT) while SAT general test is usually the only one taken by college aspirants. 
The PSAT and SAT are somewhat similar to each other yet different in many aspects. PSAT can help with your SAT, which works as a major factor in how most college admission boards view you as a student. 
Using PSAT Scores to Boost SAT Scores
While the college admission board won't look at your PSAT scores, you should make the most out of it before giving your SAT. The PSAT/NMSQT (taken by high school juniors mostly and some sophomores as well) is one of the best guides to prepare you for the general SAT. 
You'll get your PSAT score report after you'll be done with the test and the best practice would be to create a plan for your SAT based on that. The PSAT report will highlight the areas that you need to work on, and since the scores can predict your SAT ones, if it's not what you're aiming for then you know you have to work harder. 
A good SAT score can vary depending on which college you're applying for. Most public universities require a decent SAT score of at least 1200. Colleges with higher reputations and competition will require at least 1400 to 1500+ scores. PSAT isn't as difficult as the SAT exam, so students should keep that in mind while preparing for it. If your PSAT scores were good, it doesn't necessarily mean you'll do excellent in your SAT since it's much longer and tougher. 
The borderline is that giving the PSAT can help you to a great extent when it comes to the SAT exam. Passing out on an opportunity like that would be a waste which is why most college aspirants take the PSAT before taking the SAT exam. It also helps the students who struggle with time management. Since the SAT is longer than the PSAT, they can calculate the amount of time they can spend on each section to finish the exam on time. 
Conclusion
Colleges don't look at PSAT scores, but that doesn't mean PSAT scores don't matter. It works as a vital connection between your SAT scores and how well you can perform in the exam. Although it's not a clear indication since the SAT is tough and more time-consuming, it's considered an important part. 
Frequently Asked Questions:
How Much Does the PSAT Cost?
The registration fee for the PSAT is $18, but there may be additional charges to be paid depending on your school's administration board. 
When Should I Take PSAT?
Many colleges will recommend that students take the PSAT as early as possible. Taking the PSAT as a freshman can give you early insight into places you need to work harder on before taking the SAT. Some prefer to take it later, and it mainly depends on the student. There isn't a fixed time to take it, so many students take it early in high school while some wait until their junior year. 
What Is a Good PSAT Score?
An average score for the PSAT is higher than 920. A good score is between 1060 to 1180. Anything higher than 1180 is an excellent score.