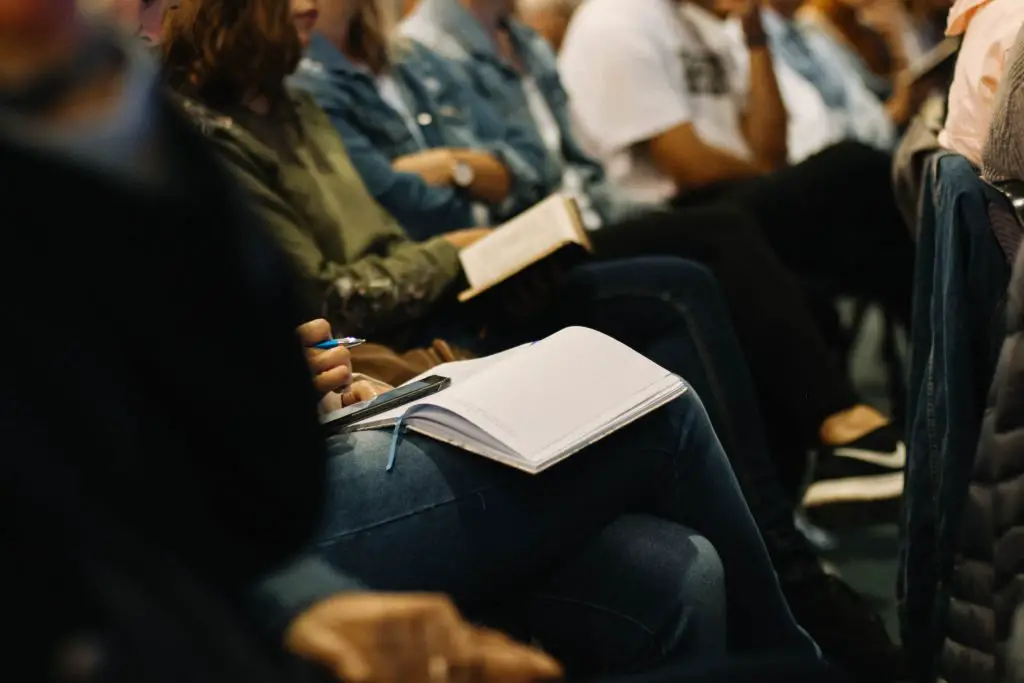 To know do colleges look at high school credits….Read on this article…!
High school credits are considered of utmost importance when it comes to college applications. Any college wants the best-graded student for admissions. Before you apply to any college you must read all the terms and conditions or we can say the eligibility criteria for any course. As the availability of any course directly depends on your high school grades and credits.
Colleges do look at your high school credits. They use your high school credits to determine and document your interest in the course you have applied for. The high school credits are used to ensure that you have met the academic requirements the college asks for admission in a particular course.
High school credits
High school credit refers to the grades you got upon finishing any course in your high school. It is a kind of recognition that you have completed the course and are ready to be promoted further. It is provided by a certain school or college providing high school courses. You get your high school credits once you finish your course successfully. It is a kind of proof that you gave sufficient time to your course and now you are ready to study further. It proves that you have mastered a particular course.
Basis of providing high school credits
In the United States, the high school credits are often offered based on certain factors like:
Number of contact hours per week in the class for a term:
The student should attend adequate classes and mark the attendance to get the high school credits. 
The contact hours include the lecture time:
The lecture time may be the time when any professor delivers his lecture to the students or any student applies what he has learnt so far to any activity. A semester contains 15-16 contact hours. 
Any student should spend at least 2 hours outside the class for homework. Homework is the application of knowledge gained so far in certain activities like writing papers, reading papers, preparing the thesis, studying notes, labwork or fieldwork. 
The full-time study should be of 15 credit hours per semester:
Any student who spends 15 credit hours of his tenure studying full time is eligible to get high school credits. 
Ways to get high school credits
There are many ways in which any student can get high school credits:
Using this you can get high school credits without actually taking the course. It carries no credit hours and is graded "K". It does not affect the GPA. in this case a student must take other classes for sake of meeting minimum hour requirements. This also helps students to learn something new and useful. They do not need to repeat what they already know.
Enrolment for credit recovery program:
You can enrol on a credit recovery program if you have failed any class in high school. You can easily add gear to your credits by attending one of those programs.
You will get many credit boosting activities here like:
Preparatory studies
Explorative programs
Vocational pieces of training
         It increases your academic hours even if you are not going to your traditional school. It will help you gain new knowledge, head up for better credits and introduce you to the new concepts. It makes your CV look much better.
Join online or extra classes from the side of your high school:
Your high school would already know what you need so you can choose to attend online classes to boost your high school credits and gain the desired boost. Alternative to this, you can choose to join some online classes which will provide you with all the important study material and boost your high school credits.
What are the advantages of gaining high school credits?
The high school credits are very important to determine the level of understanding any student has for his course. For college applications, it will work like wonder if you have good credits. Advantages of having good high school credits include:
GPA or Grade Point Average is a criterion which measures your capability of finding a good job after you complete college. High school credits will boost your GPA more than College credits can.
Better internship opportunities:
By having good high school credits, you can get better internship offers. It is the only thing which any employer would ask you before you get into any good internship. College performances and credits are secondary preferences.
Use it as a proof of your passion:
While, you will be sitting in front of the interviewer and keep speaking about your passion, disclosing your high school credits as proof of that passion will have a greater impact. This would impress the interviewer. For this, you need o to choose the course related to your passion.
How to gain high school credits while still being there?
This is the frequently asked question and there are certain ways in which you can easily get good high school credits while still being there like:
Advanced placement programs:
It is for upperclassmen. However, the students who go for this option get the opportunity to study college-level courses on many subjects. If you can score a high grade on these courses, you can get high school credits on the subject.
College-level examination programs:
You will have to attend a few classes(less than the classes needed to be attended in AP) and then sit for the exam. If you pass the exam well, you get good high school credits.
You can study in high school as usual and at the same time go for some graduate-level courses.
Conclusion
High school credits are very important for better career options. If not needed in college, it is required for further. When you go for a better course, the high school credits will decide the level of materials and sources of studies for you. It will benefit you in several fields after college like jobs, internships, etc. having a good high school credit is an easy thing and there are multiple options for one can get good high school credits.
Frequently asked questions
Can my attendance impact my high school credits?
Yes! You have to attend a minimum number of classes to get the high school credits.
Is the dual enrolment process hectic?
You will have to schedule your day and plan how to study accordingly when you choose the dual enrolment process.
 Is high school grades similar to high school credits?
High school grades describe your performance in subjects while high school credits describe your all over performance.