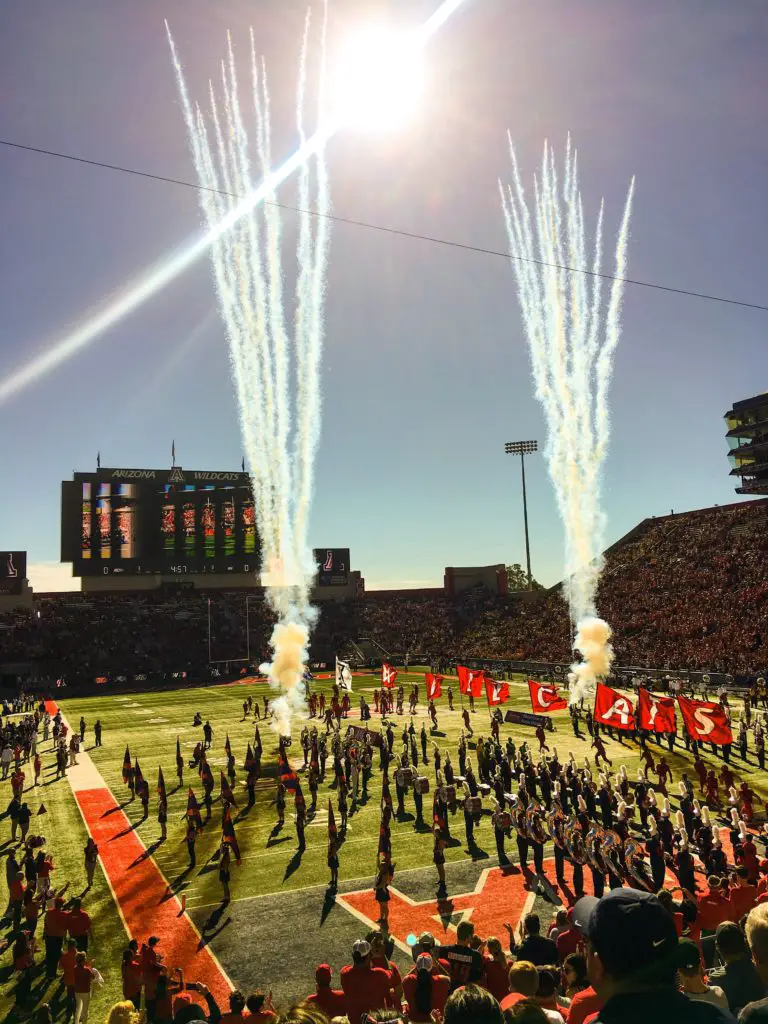 To know do College athletes have to sit out a year if they transfer….Read on this article….!
Sports are something that everyone appreciates, whether they are children, teenagers, adults, or senior citizens. We are generally drawn to playing indoor and outdoor games as children, and it becomes a source of joy. Sports frequently play a vital role in people's lives.
Many children find their passion in sports and pursue it as a career, but only a few are successful, while others find their destiny in traditional courses to achieve their objectives. People's thinking evolves as time passes, and as a result, the educational system evolves as well. And the opportunities for athletes in universities are gradually expanding. The conditions for athletes at various institutions change from one college to the next. Many sports-related faculties have been established in the educational system to raise public knowledge of sports. Many specific training programs for athletes are planned, with coaches and students from various colleges invited. 
Do college athletes have to sit out a year if they transfer
     The National Collegiate Athletic Association, or NCAA, is a legal institution that organizes numerous athletic programs and championships in colleges and universities. Athletics championships pit various colleges against one another. The NCAA holds championships in a variety of sports, including football, tennis, baseball, and others. NCAA has established a transfer gateway for students who have transferred from another college, which includes facilities for transfer student-athletes.
  Due to the NCAA's policy of requiring athletes to sit out a year if they transfer, it had become difficult for athletes to transfer from one college to another. However, in 2021, the rules of the transfer portal were updated, and students who transferred are now eligible to play immediately and do not have to sit out a year. Students who have transferred to Division 1 for the second time must sit out a year, and students who neglected to notify the institution of their transfer are likewise ineligible for immediate play. They must sit for a year. The rules for athletes change from college to college. It has been categorized into three groups by the NCAA. Here are the details:
Division 1 
Division 2
Division 3 
National Collegiate Athletic Association Divisions
Division 1 is home to the state's most prestigious institutions and colleges. Being the best and comprised of huge institutions carries a lot of responsibility and costs a lot of money. It includes a vast variety of sports, as well as student scholarships, travel fees, and the funding needed for recruitment. It also provides athletic scholarships to the students. The minimum requirement for sports in Division 1 is 14, which can be broken down as follows:
Six sports for men and eight sports for women
Seven sports for men and seven sports for women
Division 2 is noted for being the home of the state's tiny universities. In comparison to Division I and Division III, this division has a lower participation rate. Small universities that are a part of this division participate. In comparison to other divisions, the cost of this is lower. In Division II, the minimum criterion for sports is ten, which are designated as
 I. There are five sports for men and five sports for women.
II. There are four sports for men and six sports for women.
Division 3 is considered the NCAA's largest division. The competition level is different due to a lack of support for sports and a lower number of enrolments in comparison to other divisions. Because the universities in this division place a high value on academics rather than sports, the participation rate is lower than in other divisions, and because the schools place a high value on education, very few competitions are organized, and students are only allowed to study for a limited amount of time. Although students receive financial aid and need-based aid, this division does not provide scholarships or additional expenses for sports.
Eligibility Criteria
The number of seasons an athlete has participated in before moving to another college is important for eligibility. As a result, each division has a timeframe for students to participate in various programs. It takes five calendar years to participate in Division 1, with one year off for students transferring from one college to another. Divisions 2 and 3 operate on a ten-semester clock. It varies depending on the division.
Divisions 1 and 2 have four-season hours at any time during the season, while division 3 has four season hours at the beginning of the season.
Sponsors
The NCAA has always been a joint sponsor. It is linked to corporate entities. AT&T, Coca-Cola, and Capital One are some of the most well-known corporate champions in the NCAA. AT&T is the first corporation to support NCAA athletics.
Finance
It is not liable to pay tax because it is a government body that is subject to public and private non-profit organizations. It is a tax-exempt corporation. Investment growth provides additional funds to the NCAA. The fund increased to $380 million in 2014.
Conclusion
                     Athletes that excel in their sport have challenges due to college transfer restrictions. However, new NCAA laws and programs made it simple for transfer students to begin participating in sports right away. A fantastic initiative for players who have dedicated their lives to sports.
For completely fledged athletes, having the opportunity to play for four-season hours in five years is a stepping stone. The NCAA made it simple for students to skip a year of college.
FAQ
What is the aim of the NCAA's recently modified policies?
Ans: – To eliminate the need for transfer students to sit out a year and to allow them to play immediately.
NCAA is divided into how many sections?
Ans: –   It has been categorized into three groups.
Which division contains the greatest number of athletes?
Ans: – Division 1 contains the greatest number of athletes.
Does the NCAA offer athletic scholarships?
Ans: – Yes, they do grant scholarships, however division 3 does not.