To know about the admission requirements of Columbus college of arts and design…read on this article…
Introduction
 Students having great taste in arts and design are mainly attracted to Columbus College of Arts and Design due to its creative platform and the admission requirements of this college are, It provides learning with vast experience. With the high acceptance rate of this institute, students often compete to get admission to it. This article highlights all the requirements students are interested to know to enroll themselves in Columbus College of Arts and Design.
To get admission to Columbus College of Arts and Design, submit an online application form through the official website of Columbus college for $50; which is non-refundable, a written essay of about 300-500 words; transcripts; unofficial and official, and a portfolio. Other documents and scores like the ACT or SAT scores are also required. There is also a GPA requirement which will be mentioned and explained as you readBelow the enlisted things have been illustrated in more detail: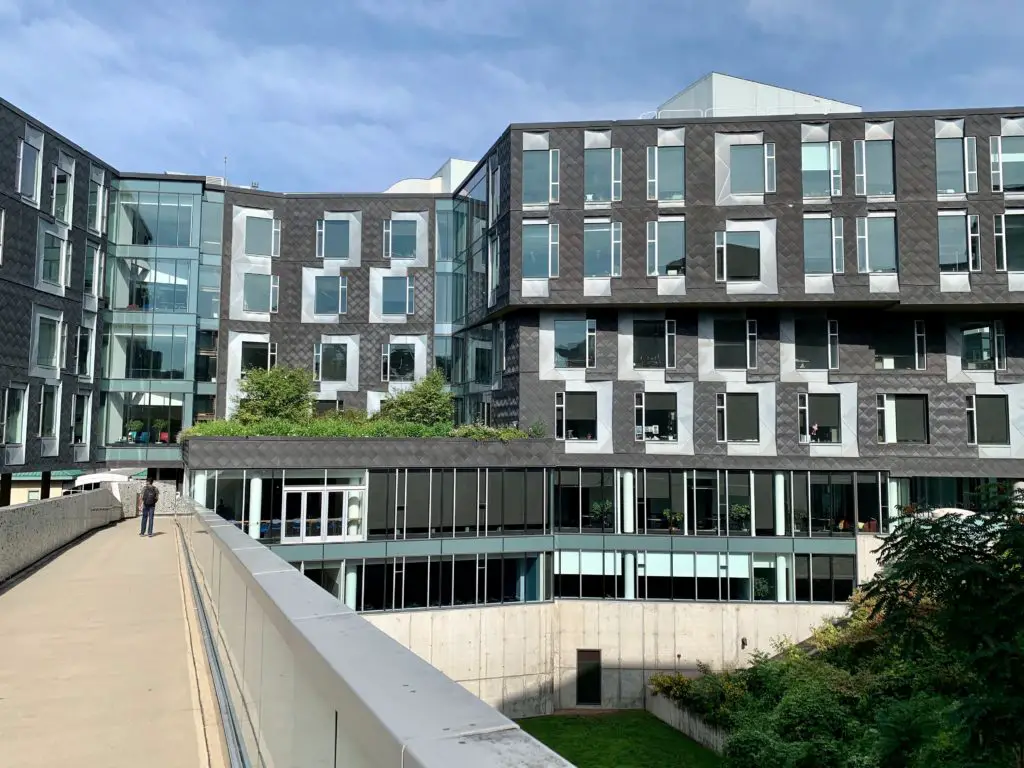 Complete the application form
You need to fill an online admission application form to begin your admission process on the college's official website for 50 USD, which is non-refundable. . Before filling out the form, read the instructions carefully and be truthful in your details. Make sure to fill all the columns before submitting.
2: Portfolio
A portfolio that showcases your best creative skills is one of the requirements of the admission procedure. Your portfolio can contain, for instance, drawings, paintings, photos, inventions, robots, installations, films, and animations. These shall determine the efficiency of the student, and the best artistic work can get you an edge over others.
3: Transcripts 
The other requirement is to submit proof of the institute you have attended. You need to achieve a GPA of 2.3 or above to make yourself considered for admission to the college. Home-based students need to submit state-required documentation as proof of high school equivalency. A GED certificate can also be acceptable.
Admission requirements for international students
Students studying at Columbus College of Arts and Design benefit from the college's innovative curriculum and courses. Students from various countries have been studying at Columbus college for arts and design. The students should follow the deadlines and submit the necessary documents to avail the opportunity to study at Columbus college of art and design. Following is the list of the requirements for international students:
Online portal: Students are required to submit the application form available on the official site
The application fee is 50 USD  
Criteria for applying: The list of things that are required to be fulfilled by the International students to aim for Columbus College of art and design are: 
– Students need to submit a complete application form, and its processing fee is 50 USD.
– A written essay of a minimum of 300 words that illustrate the students' creative skills.
– A portfolio that incorporates applicants' creative works and ideas.
– The translated version of transcripts and the official high school transcripts that show your academic performance are required to be submitted.
– A copy of the identification page of the applicant's valid passport 
For productive comprehension and to be fluent in the English language is necessary, students need to clear the TOFEL exam (code: 1085) and submit a test score, and the IELTS score needs to be directly sent to the CCAD proof of English language proficiency. 
Optional requirements:
Some steps in the application process are optional but will add worth to the profile of the students. These requirements are:
SAT and ACT score
Recommendation letter 
Test scores 
Students should secure the given test scores in IELTS and TOFEL. They should achieve a minimum score of 6.5 to get admission at the graduate level and 6.0 at the undergraduate level.
In Tofel, students should achieve a minimum score of 80 to get admission at the graduate level and 61 at the undergraduate level. 
PTE Academic minimum score: 45
There is one optional case in which students who have achieved 5.5 with good academic grades have the chance to retake the IELTS exam. Students should contact the CCAD admission counselor. 
International students 
Students need to start their visa process once they get the admission offer letter. You have 15 days after receiving the offer letter to complete the visa task. 
To avoid any inconvenience, students should carry with them the documents given below:
copy of admission offer letter
A document containing all financial information
including proof of visa application fees
a copy of the visa identification page
Receipt of fee submission
Transcript evaluation:
 CCAD does not accept international transcripts directly. Therefore, transcripts must be sent to either ECE or One Earth for evaluation.
A photocopy of your passport photo page.
 Proof of English Proficiency. Graduate applicants from countries where English is not the sole official language must demonstrate proof of English proficiency by submitting any of the following:
TOEFL iBT minimum score: 80 (TOEFL code for CCAD: 1085)
IELTS total band score requirement: 6.5
PTE Academic minimum score: 53
ELS: Completion of Level 112
Duo lingo minimum score: 105
TOEFL at home and the IELTS online exams are accepted.
Admission requirements for transfer students to columbus college of arts:
Students who need to transfer their credit hours to CCAD need to submit the following items:
A complete Application form in all aspects
Submit a 50 USD application fee
Submit the required documents (written essay, portfolio, and transcripts)
To determine how your credits will transfer, meet with a CCAD admissions counselor.
The admission counselor will review applicants' transcripts to assess the transfer credits to CCAD. To determine transfer credits and course equivalencies, students are directed to submit official transcripts and art portfolios.
 Students from the enlisted college can only transfer due to CCAD's agreement going on with these colleges 
Columbus State Community College
North Central State College
Kalamazoo Valley Community College
Sinclair Community College
Conclusion
Conclusively, Columbus College of arts and design gives a tough time to students to get admission in it. It requires to complete the application form for 50 USD, which is non-refundable, an essay holding students' creative skills, a portfolio, and transcripts (official and unofficial). Additionally, there are some optional requirements to get admission to CCAD, for example, test scores on the ACT and SAT. To get a seat in CCAD, students need to achieve a 2.3 Gpa for undergraduates and 3.0 for graduate level.