Introduction
Brooklyn College is dedicated to enable the applicants to get transferred from other educational institutes and within the community of itself. It's an indisputable fact that transferring is a troublesome task but this guide can help you succeed in your journey without any hassle. There are many students from Brooklyn College that have transferred from other colleges and universities but the opportunities given by this institute make it stand out from the crowd. Let us see the transfer acceptance rate of Brooklyn college.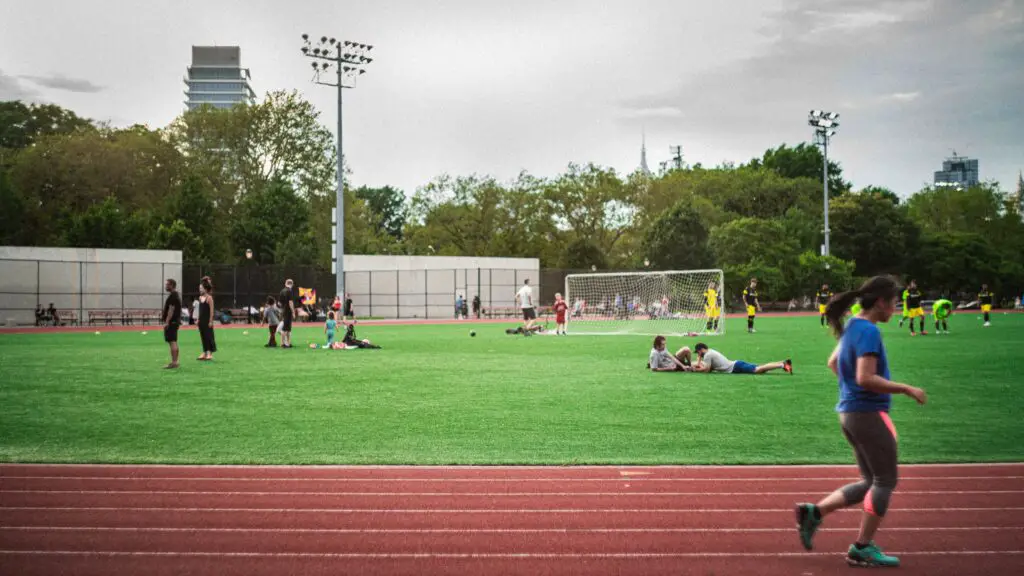 The Transfer Acceptance rate of Brooklyn College in 2022
Getting admission to Brooklyn College can be highly competitive. If you want to transfer to this college, you need to complete at least a minimum of 12 college-level credits from a notable institute. Also, your GPA should be more than 2.0 GPA (on a 4.0 scale). Other than that, you will be asked to provide the complete detail of official transcripts for all college-level work that you completed while attending the college. After that, you can send your application online at cuny.edu/apply. 
However, before we plunge into the details, let's give you an insight into the college.
Brooklyn College Overview
One of the most prestigious public universities, CUNY—Brooklyn College was formed in 1930. It is located in Brooklyn, New York. Spanning over an area of 35 acres, the university is located in a prime location. It encompasses around 15,000 students (fall 2020). The academic system is purely semester based. As per the report published by Regional Universities North, #70, CUNY—Brooklyn College ranks in the list of Best Colleges of 2022. The charges and fees for instate tuition stand at $7,440 while it is $19,110 for out-of-state students.
The school was the result of the extension of the City University of New York system.  After that, it has become successful in securing its name among the top-notch institutions. It also maintains its reputation for delivering quality education in liberal arts programs.
Location & Programs on offer
The college sits in a prime location, near the western edge of Brooklyn. It sits close to Prospect Park, thus allowing its people to quickly access Manhattan via the subway. It offers a lot of academic majors and minors. Other than that, it has many exclusive programs to choose from including radio broadcasting and electronic music composition.
The Brooklyn College Bulldogs also take part in the competition organized by the NCAA Division III City University of New York Athletic Conference (CUNYAC). The most famous sports include soccer, basketball, cross country, and tennis.
Acceptance Rate of Brooklyn College 
Getting admission to CUNY—Brooklyn College is a hard nut to crack since it has transfer acceptance rate of 50%. Usually, its students score 1020 to 1180 on SAT exams and 22 to 29 on the ACT score. On the contrary, many applicants who got admission to this college manage to gain higher scores than the aforementioned ones while there are a few who gain less than these scores. The application fee for this college is only $65.00.
Tuition & Financial Aid
The tuition fee for in-state students is $7,440 and out-state students need to pay an amount of $19,110. This simply strengthens the fact that CUNY—Brooklyn College is relatively affordable when compared to the average in-state tuition, which stands at $11,331.
Also known as sticker prices, tuition and fees are included in such statistics. Moreover, student centers, technology resources, library services, student exercise facilities, and campus health centers may be included in the fees, which can vary from one university to the other.
Those students who want to transfer to this college can look for scholarships. For this, you need to submit a Free Application form for Federal Student Aid (FAFSA). Other than that, applicants can submit a state financial aid application in case they want to apply for financial help. If there is still any ambiguity left, you can call 718-951-5051 for further information.
Brooklyn College Transfer Acceptance Rate 2022
Requirements
Minimum GPA:
Applicants who manage to get 6 credits will be able to get a 2.0 GPA. Those who have 7-14 credits get a GPA of 2.5. On the other hand, those with 15-23 credits have a 2.25. The university gives 2.0 for those applicants that score 24 or more credits while 2.0 for those who have an associate's degree. Moreover, the criteria for GPA will be different for different majors.
Official Transcripts:
In case your college is not registered and your credit score is less than 30, then you need to provide high school transcripts. It is mandatory to provide the transcripts of all the courses you did from previous colleges and universities.
Letters of Recommendation:
You should provide two letters of recommendation – one from the Honors Academy and the other one from the Teacher Academy.
Essay:
Those applicants that belong to the Honors Academy need to provide essays at the same time. 
Application Fee: There is an application fee of a meager amount of $70 which must be paid along with the submission of a form. 
Interview:
It is not included in the process.
Other Requirements:
It is pertinent to mention here that the students who get rejected from another institute, can't take admitted to this college. On the contrary, those who are getting a transfer from a CUNY community college must pass writing, reading, and math tests.
Conclusion
Now that you know everything about Brooklyn college transfer fees, you won't find any difficulty if you want to get transferred to this college. Also, go through the website of the college if you have questions. And don't forget to read the criteria before you apply to this institute. Submit all the official documents that are required by the college so that you can avoid landing in hot waters. Good luck! 
Frequently Asked Questions
What does the term 'transfer student' signify?
When a student graduates from high school and gets a GED, and attended university, college, religious institution, or vocational school, he/she can apply for transfer.
Can I apply to Brooklyn College myself?
No, first you have to apply online by checking the website of the City University of New York. If you want further help, then pay a visit to the office during official timings.
Is it necessary to provide all the transcripts of the institutes which I have attended?
Yes.
What happens if I fail to provide the reports of the previous educational institutes that I have attended?
A student who conceals the information intentionally or fails to provide the information because of any reason may lose the chance of getting admission to the college.
Am I supposed to provide my official transcript of high school?
Official high school transcripts are holds paramount importance for applicants whose credits have secured less than 30 credits. And those who have attended an unaccredited university should provide an official high school transcript.