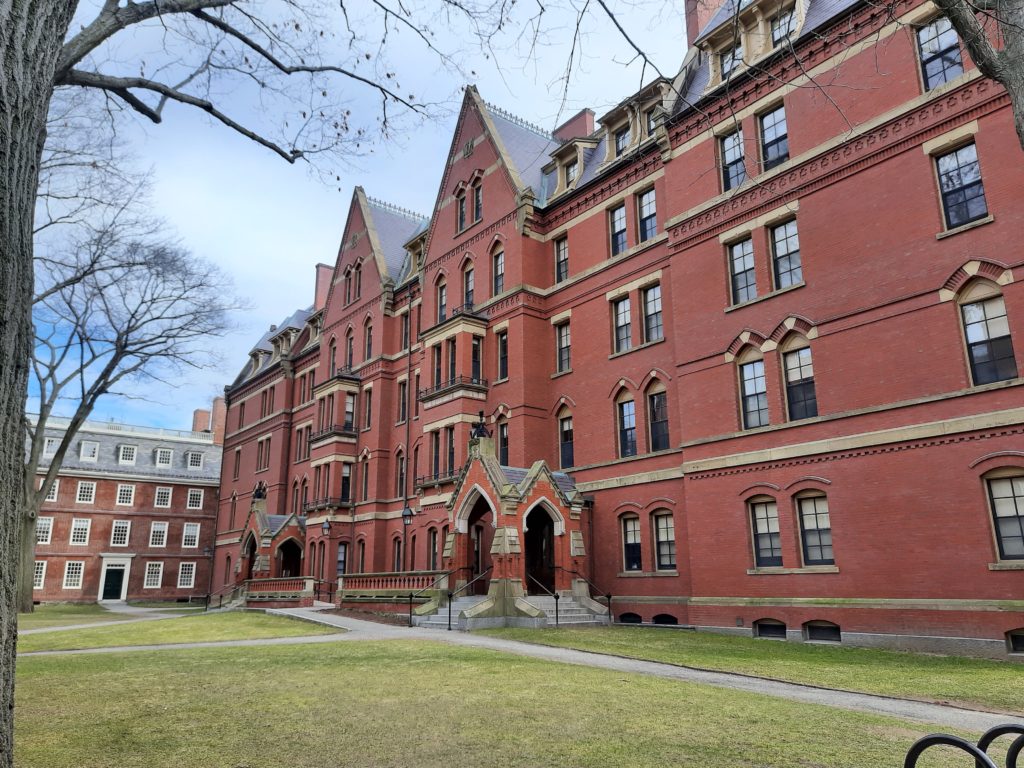 To know Baylor University acceptance rate….Read on this article…!
Baylor University is located in Waco, Texas. It is a private research institution. The University was founded by the last Congress of the Republic of Texas in 1845, with the motto of For Church, For Texas. According to the data for 2021, the University had a total enrollment of 20,626 (15,191 undergraduate and 5,435 graduate). The Bears is the name of Baylor University's athletic team which participated in 19 intercollegiate sports.
Baylor University Acceptance Rate
The acceptance rate of Baylor University is 68.5% which means that the University is more selective. Students need SAT score of 1190-1360 or an ACT score of 26-31 to get into the University.
Rankings of Baylor University:
Ranked 6th in the Top 100 Ranking US Physical Therapy Schools by stilt.com.
Ranked 1st by Tuition by ptprogress.com for being among the 10 Best Physical Therapy Schools in the United States Ranked.
Ranked 1st in the 10 Best Pre-Med Schools in Texas by collegegazette.com.
Ranked 7th in 2021 Texas University Ranking by 4icu.org.
Ranked 21st for the 2022 Best Colleges with No Application Fee in United States of America.
Ranked 8th in 12 Best Pilot Schools & Aviation Colleges in 2022 by bestvalueschools.org.
Ranked 2nd by empowerly.com for the Complete List of BS/MD Programs.
Ranked 6th in Top Online Ph.D. Programs by bestcollegereviews.org.
Ranked 4th for being in the Top 55 Best Christian Colleges & Universities by edsmart.org.
Ranked 13th by ilrg.com for Law School Rankings by Tuition.
Programs Offered by Baylor University:
Baylor University offers several courses in almost every field. It has 42 Baccalaureate programs in every field like nursing, business, accounting, pre-medicine, music, and computer science. In addition, the University offers 75 Master's, 43 Doctoral programs, and educational specialist programs.
Mentioned below are some common programs offered by the University:
Bachelor's Program:
Registered nursing/registered nurse
Biology/biological science
Marketing/marketing management
Health/medical preparatory programs
Management information systems
Logistics, materials, and supply chain management
Drama and dramatics/theatre arts
Admission Requirements to get into Baylor University:
A student is needed to focus on a few following critical things to get into Baylor University.
GPA requirement of 3.72 on a scale of 4.0.
SAT/ACT scores requirements(SAT score- 1190 & 1360 or ACT score-26 & 31).
English language proficiency score (according to the following table)
| | | |
| --- | --- | --- |
| Exam | UG Score | PG Score |
| | | |
| TOEFL (IBT) | 86 | Others- 80 |
| | | Business- 100 |
| TOEFL (PBT) | 600 | 550 |
| | | |
| TOEFL (CBT) | 250 | 213 |
| | | |
| IELTS | 6.5 | Business- 7.0 |
| | | Others- 6.5 |
| Duolingo English Test Score | 110 | 125 |
| | | |
Basic Information Regarding Popular Courses at Baylor University:
Degree
Number of
Exams
1st-year
Courses
Tuition Fee
MBA/PGDM (1 year-2
1 course
GMAT, GRE,
₹29.47 L
years)
IELTS, TOEFL, PTE
B.E./BTech (4 years)
3 courses
SAT, IELTS,
₹29.38 L
TOEFL, PTE
BBA (4 years)
2 courses
SAT, IELTS,
₹29.38 L
TOEFL, PTE
Full-time MBA (1y year-2
–
GMAT, GRE,
₹29.47 L
years)
TOEFL, IELTS, PTE
Bachelor of Science in
–
SAT, TOEFL,
₹29.38 L
computer science (4
IELTS, PTE
years)
Bachelor of Science in
–
SAT, TOEFL,
₹29.38 L
Mechanical Engineering
IELTS, PTE
(4 years)
Bachelor of Business
–
SAT, TOEFL,
₹29.38 L
Administration (4 years)
IELTS, PTE
Bachelor of Science in
–
SAT, TOEFL,
₹29.38 L
Electrical and Computer
IELTS, PTE
Engineering (4 years)
Bachelor of Business
–
SAT, TOEFL,
₹29.38 L
Administration in
IELTS, PTE
Marketing (4 years)
Top Employers of Baylor University:
United States Military Academy West Point Admissions Office
Air Force of The United States
UT Southwestern Medical Center
Federal Loans and Debt:
Students receiving federal loans: 40%
Loan recipients repaying loans: 78%
Typical total debt after graduation: $23.550
Typical monthly loan payment: $235 per month
Notable Alumni:
Baylor University has given us so many alumni in various fields be it science, commerce, or humanities. Following is the list of a few Notable Alumni associated with the University:
Conclusion:
Baylor University is a nationally ranked 1 institution. It provides a positive and vibrant campus to students over 20,000 and also provides them high-class education facility. The aim and the main motive of the university are to provide its students the knowledge which is extraordinary in every way to prepare its students to lead the future and serve society. Learning is done in a healthy and positive teaching environment that makes the student of Baylor different from others. Through the teachings, the University tries to encourage and develop its students who desire to serve the world in the future. The University believes in the overall and holistic development of a child by proving a world-class education whether online or in-person. The University provides in-field and unique research experience to their students which helps them gain experience.
Frequently Asked Questions: (FAQs)
1. How a student can do a campus tour?
For a campus tour, the student is needed to contact GraduateAdmissions@baylor.edu or 254-710-3588 to set up a campus visit.
2. Does Baylor University offer online degrees?
Yes, in the last few years the University has grown at a good pace. So, it does offer a few online programs. Following is the updated list of a few online programs:
CSD (Communication Sciences and Disorders)
DNP (Doctor of Nursing Practice)
DPT (Doctor of Physical Therapy)
EDD (Doctor of Education)
MA (Master of Arts in Journalism)
MBA (Master of Business Administration)
MSCS (Master of Science in Computer Science)
MPH (Master of Public Health)
MCW (Master of Social Work)
OTD (Doctor of Occupational Therapy)
And many more.
Contact Details:
Address: 1311 S 5th St, Waco, TX 76706, United States
Phone Number: +1 800-229-5678
Official Website: https://www.baylor.edu/