If you have been contemplating which college to attend between Amherst College or Williams College, you are convinced on which one to choose and why. Do not worry as this article is all you need to know about the two colleges.
Whether you should attend Williams or Amherst, this article will break down the pros and cons of each of the colleges to you, and it is left to you to follow the most suitable college for you. But generally, Amherst College and Williams College are recognized for academic excellence and are accredited colleges in the US.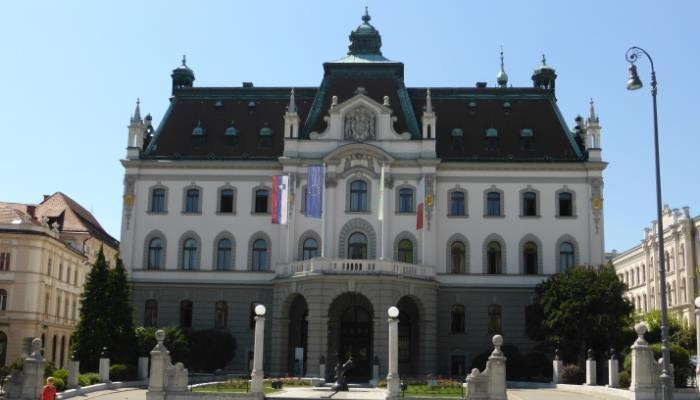 Overview Of Amherst College
Amherst College is a private liberal arts college situated in Amherst, Massachusetts. This college was established in 1821 as an endeavor to move to Williams College by its then-president, Zephaniah Swift Moore. Amherst College is one of the top three oldest higher education institutions in Massachusetts. 
Amherst College, located in Amherst, Massachusetts, is recognized for its strict academic environment. Amherst College is a part of the Five Colleges consortium in the country in which students are allowed to take courses at any of these colleges. In addition, Amherst offers over 100 student associations; the college prohibited sororities in 1984 to boost a high academic environment. 
Amherst is an entirely undergraduate four-year college with over 1,855 students enrolled in the fall. Admissions are highly selective, and it often rates at or almost the top in most ratings of liberal arts colleges in the US. Students can select courses from over 37 major programs in open curriculum activities.
Overview Of Williams College
Williams College is a private liberal arts college located in Williamstown, Massachusetts. It was founded as a men's college in 1793 with sponsorship from the estate of Ephraim Williams, a pioneer from the Province of Massachusetts Bay, who was assassinated in the French and Indian War, which happened in 1755.
Williams College is a private college that was established in 1793. It has a total of over 1,960, its setting is a small town, and the campus size is up to 450 acres. It employs a 4-1-4-based academic session. Williams College ranks number one in the 2022 edition of Best Colleges is National Liberal Arts Colleges in the USA. 
Williams College is part of the oldest and most honored liberal arts colleges. Williams does not have any compulsory courses, but it does have strict prerequisites for students in the social sciences, arts and humanities, natural science, and mathematics. In addition, the college puts a particular priority on high-quality writing, understanding, and diversity. You can find out more about this fantastic college below on its official website.
Should I Study At Amherst College Or Williams College?
 Earlier this year, Williams College was rated as the best liberal arts college in the US. Williams College scored an excellent 100 over 100 scores, then Amherst College, 95 over 100. Each of the colleges has a long record on the list of the best liberal arts colleges in the country, and they are also the two most costly colleges in the category. 
Williams is more private and has a better passage to nature than Amherst. On the other hand, Amherst is next to Northampton, a vibrant crafts town, and is enclosed by other colleges. Both colleges are outstanding choices to attend as students look for the best education and career opportunities after graduation. You are good to go whether you choose Williams or Amherst.
The section below will let you decide on which one to attend.
What To Lookout For Before Choosing?
Before finalizing which of the colleges you want to apply to gain admission to between Williams College and Amherst College, there are some things to compare and contrast between the two, then choose the one that works with your goals perfectly, and they are:
Size: Williams College is more extensive than Amherst, comparing the overall size and the total number of students enrolled in each college: 1,987 and 1,745 undergraduate students, respectively.
Cost: Amherst is almost 19% higher to attend than Williams College, calculating both the in-state and out-state tuition but has a higher financial aid even after the calculation; the net price for tuition at Amherst and Williams after aid is $57,918 and $53,164 respectively per year.
Academic success: Both of these colleges are the outstanding colleges in the country, especially if you are looking to specialize in liberal arts, but currently, Williams is the best overall in private liberal colleges in the country, followed by Amherst College but generally, they are both great colleges to attend.
Graduation rate: After completing the program, the graduation rate at Amherst College is slightly higher than that of Williams, as 96% of Amherst students graduate every year, and 95% of students in Williams graduate yearly.
Student loans payback: Amherst College students pay $134 every month to settle their student loan debts, while Williams College students pay up to $150 for monthly loans. Note that this fact affects only students that borrowed loans from the colleges to finance their education.
Acceptance rate: Both of these colleges are very selective when admitting students. Williams has an overall acceptance rate of up to 15% yearly, while Amherst College's acceptance rate is 11.8%, meaning that you stand a better chance of gaining admission into Williams. 
Conclusion
Overall, I hope you have examined the differences between the suitable colleges for you. This article has been able to help you decide if you want to attend Amherst College or Williams College as an aspiring student.
Questions 
What are the student testimonials for each of the colleges? For Williams College, up to 70% of students are satisfied with the college, while 30 percent are satisfied being students at Amherst College.
Can I apply to many colleges if I am not in the US? Sure. The two colleges welcome International students across the world.
How much percent of financial aid is available for both colleges? There is 58% aid available at Amherst College and 54% at Williams College.