To know what is the comparison between MIT and Tufts ..read on this article..
Introduction
Thinking about where to study in Massachusetts and can't decide comparison between MIT and Tufts? Which one is more prestigious and has more benefits? Which one is more expensive? And all of the other brain twister questions will be answered if you keep reading!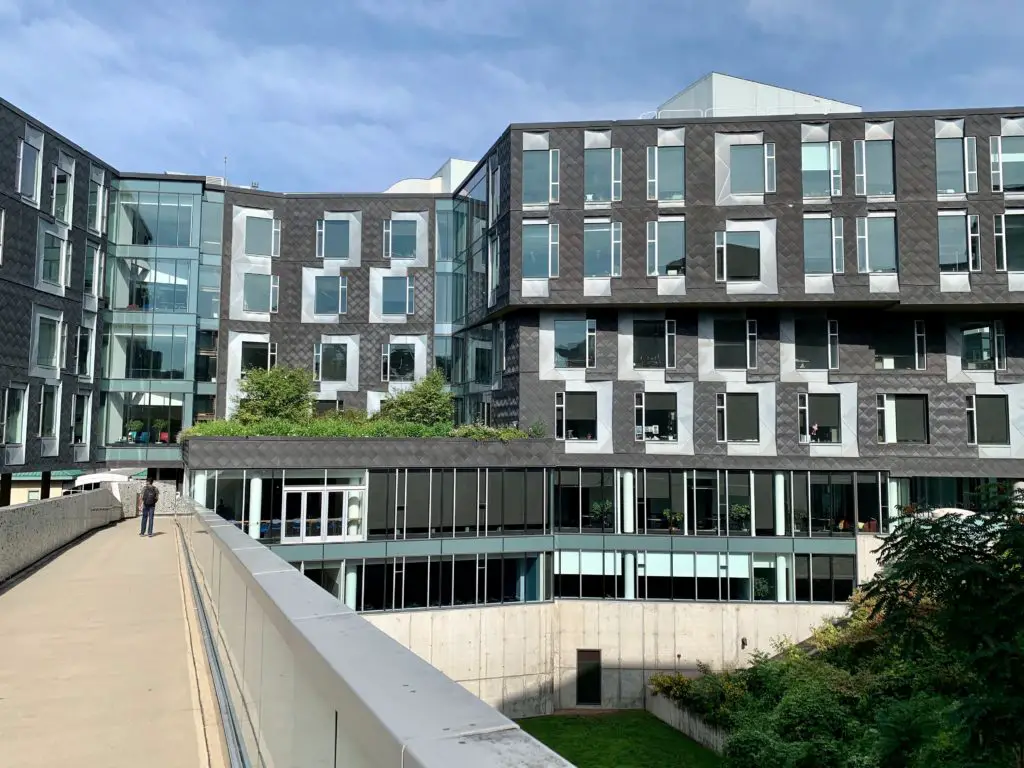 comparison between MIT anad Tufts
Massachusetts Institute of Technology, established in 1861, has since been the nation's pioneer institute to advance its' industrial revolution and opening a road to new technologies and industries thanks to its' graduates (The Massachusetts Institute of Technology (MIT) 2022). It has been regarded as a global institution that receives more than 33k applications for studies both from US states and other foreign countries. 
Tufts University, founded in 1852, is committed to the liberal arts, research studies, and other diverse areas with its' diligent and multinational students. Tufts is known for providing an immense global network opportunity to its' graduates. These two research universities have many concessions in terms of providing a resourceful studying period and after-graduation benefits. Suppose you are in the process of investigating where to study and look for a trustful and fruitful resource that lists the qualities of the Massachusetts Institute of Technology and Tufts University by comparing them. In that case, you are on the right track! That is to say, in this article, you will explore a comparison of these two universities.
What to do before and during the application process?
It is essential to know your motives during the preparation time and acknowledge your needs for your possible future career. It would be great to know yourself and what you want for your future because you can only benefit from a good quality university education as long as you know what you want. So, it is crucial to identify your motivations and work towards them. If you can't decide what to study, you can always get help from a professional, such as counselors or the students who study the fields you consider choosing. You should not just focus on getting accepted to a university because if you do not have an ambition or are not enthusiastic about the department you choose, there is a high possibility of disappointment. Be careful about these points!
What does MIT look for?
There are eight key components that MIT has listed on their official website, and these are as follows.
Alignment with MIT's mission emphasizes that there are many ways to create a better living environment.
Collaborative and cooperative spirit means that group work is an integral part of MIT. They pay attention to being cooperative and collaborative, suitable for working with people and enjoying group work.
The initiative means that you should be able to take action with the opportunities and rich supplies that are offered to you.
Risk-taking indicates that you should be a person who can also take risks without pondering about failure. Don't forget failure is the thing that most successful people experience, and those who don't give up reach for success!
Hands-on creativity underlines that you should, again, take risks and not be afraid to try something new!
Intensity, curiosity, and excitement. It is what it means exactly. If you are passionate enough about your field, your passion, interest, and excitement will not end.
The character of the MIT community. As you may already know, the people of MIT support each other both during the time of their studies and after graduation. A very close community is in question!
The ability to prioritize balance implies that you should be able to balance your social life and education. You are not a robot; you should spare time for your hobbies. 
What does Tufts look for?
Like MIT, Tufts also looks for collaborative, enthusiastic, supportive, creative, curious, and bold people. Tufts offer more various degrees compared to MIT. They pay attention to providing a wide range of departments and degrees, such as 2-year degrees, which is unavailable at MIT. If you want a 2-year degree, you can consider Tufts University. Recommendation letters, personal interests, and application essays are the most critical factors that Tufts looks for in the applications. So, pay attention to these factors!
Acceptance Rates
Data from the official website of MIT shows that there were 33,240 first-year applications for the class of 2025, and only 1365 of them were accepted, which makes the percentage of acceptance 4.1%.
On the other hand, Tufts received 23,127 applications for the class of 2025, and 3770 of them were accepted, making the acceptance rate 16.3%.
Costs
Both in-state and out-of-state tuition cost for MIT is $53,450, and $59,560 for Tufts. 
MIT offers more financial aid compared to Tufts University, with a percentage of 62% to 41%. Consequently, the average cost is less at MIT compared to Tufts. 
Campus Life
They both have vast campuses, which offer several student organizations, social facilities, different sports instructions, contemporary art exhibitions, libraries, and many other establishments.
People
Both MIT and Tufts pay attention to diversity and inclusion during their admission procedure, as well as providing equal options to everyone. Since they have a lot of student organizations, if you are an international student wondering about diversity and inclusion, you should not worry about it! 
Accommodation
At MIT, undergraduate students can settle in 11 different dormitories on campus, guaranteed 4-year housing. For graduate students, 
they have seven dormitories for single students and five housing options for families. There are over 25 residence halls and 16 small group units for special interest housing shared with other students at Tufts. They also help with off-campus housing, according to their official website. Tufts dormitories are cheaper than MIT when their average costs are compared. 
Conclusion
In brief, comparison of Tufts and MIT have their unique features and facts about what it is like to be a student there, and these components are shortly presented in this article. If you kept reading thus far, you can now identify that they are both great universities, and making the decision is all up to you and your motivations and values. It is exclusively an informative article about these two universities, and further information can be received from the universities' official websites.