At First Direct, customer service has been made top priority for 30 years. They place humanity at the center of everything they do since they know that having someone on your side gives you the confidence to make wise financial decisions. Let us know about "Where Can I Deposit Cash For First Direct?"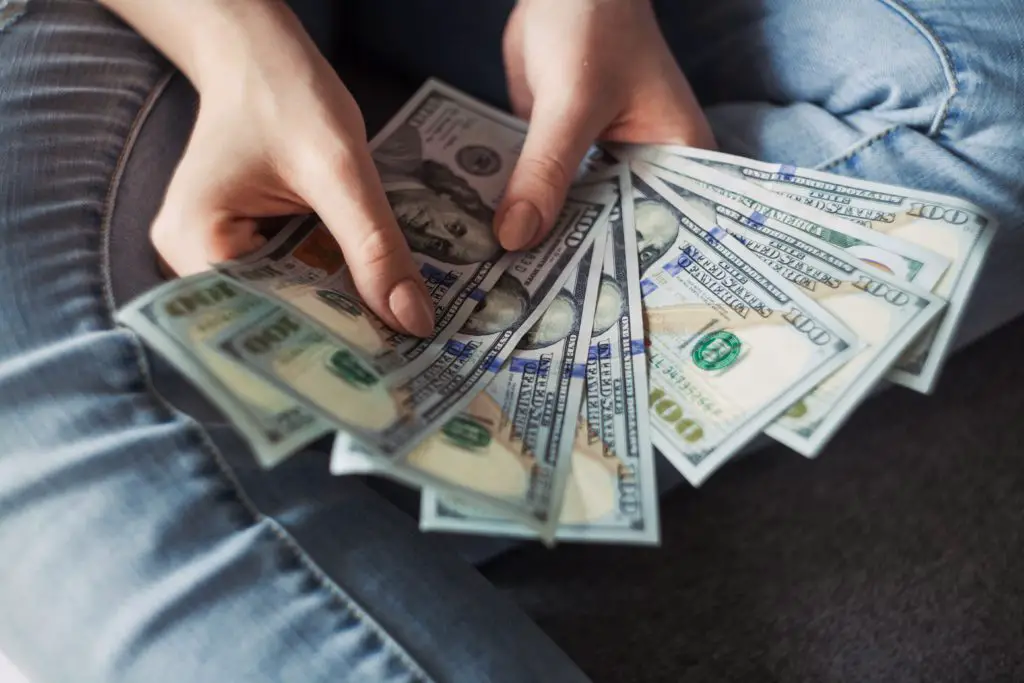 Using their mobile App, you can pay using cheques very conveniently since they have kept the process very simple. HSBC branches and the Post Office are also places where you can deposit and withdraw cash and pay in cheques.
Where Can I Deposit Cash For First Direct?
More About Various Deposit Methods
Most banks offer current accounts, savings, cards, mortgages, loans, and insurance. They are just trying to find a new method to approach it. They continually re-evaluate their goods to find new and better ways to assist their clients' daily activities. And First Direct is no exception to this.
Make Cheque Payment
Make Use Of Their Mobile App
You can now use your compatible phone to deposit a check at any time or place. In addition, before 10pm on a working day, the App will make reviews available at 11:59pm the next working day—if they have not been returned
Each check must not exceed £500 in value to be accepted. However, you may deposit up to £750 in checks every day.
To deposit a check into an account, hold down the long-press button on the account's name and select 'Pay in a cheque.' Unfortunately, the 'long press' option on your phone may not be available to you. Simply pick the account where the check should be deposited if this is the case.
Tap the three dots at the top of the screen and select 'Pay in a check if you use an IOS device. Next, tap the + sign on the bottom right of your screen, and then pick "Pay in a check" if you have an Android phone.
Please scan the front and back of the check and send it to them after entering the check's amount. Then, you do not have to mail them in or go to a branch or a post office anymore. It is that simple!
The App makes it easy to pay with a check, but check out their video if you would like a step-by-step guide. If you have any questions regarding how to pay with a check in the App, please check out their official website. 
Send To Them Through Post
To pay by mail, you must submit the check to the following address: PO Box 1538, Northampton, NN1 9HY, first direct. 
Send them a message using the 'Message Us' button in the bottom right corner of Online Banking or the 'Help' area of their App, and they will send you an envelope.
Include a paying-in slip or put your bank account information on the back, so they know where to send the funds. 
On The Branch
While they do not have any physical locations, their friends at HSBC do, and there are many. It is easy to pay by check at your local bank. Get in touch with the nearest HSBC branch, and help will be offered to you. 
Utilize The Post Office
The pre-printed first direct credit slip in your paying-in book can be used to pay in cheques. An envelope for the HSBC Post Office cheque deposit is also required, which you may find at the Post Office counter. Deposit envelopes should not contain any cash.
If you pay your check at a Post Office branch after the cut-off time, it may take a day longer to reach your account than if you pay your check at an HSBC location. When this happens, they will be able to notify you. 
Withdrawing Cash Or Paying In
On The Branch
You can pay with cash and get cash from an ATM or a teller at an HSBC location. Withdrawing money from a branch is free, but you must make an appointment by calling them at 03 456 100 100 at any time.
Utilize The Post Office
To check your balance, pay in (up to £6,000) and withdraw cash (up to your daily limit) at any 11,500 UK Post Office outlets around the country; you must have a 1st Account.
To the value of £25 per transaction, you can pay in coins over the counter. However, be careful not to overfill the coin bag and do not use mixed denominations.
Conclusion
Now we have learnt "Where Can I Deposit Cash For First Direct?", To conclude, First Direct bank is a great bank if you are someone who needs to constantly utilize bank services for conducting business or for any other matter. They provide great customer support and have worked very hard to improve their services. This makes them an interesting choice!
FAQs
What is my bank account number or sort code?
Three sets of two numbers make up your six-digit sort code, such as 12-34-56. Bank and branch information is included in this code. First direct sort codes can be found on your debit card, paper statements, online banking, and our App.
Do I have a limit on the amount of money I can withdraw from my account?
Withdrawals in pounds in the UK are limited to £500 per day. However, depending on the ATM, you may have to enter your card a second time to collect the full £500, as some only allow lower amounts.
What is the procedure for deactivating my account?
At any time, you can terminate your account. Send them a message using the support area of our App or the 'Message Us' option in Online Banking if you do not have any money in your account. If you want an elaborate version of this guide, click here to know more. 
What is the best way to get rid of the First Directory?
Please use the 'Message Us' option in Online Banking or the support area of our App to send them a message about canceling your First Directory account.