Non-durable consumer goods are products that are supposed to be used or consumed immediately or that do not have a lifespan of more than three years. Non-durable goods emerge as cleaning products, textiles, footwear, clothing, cosmetics, cigarettes, etc. All these products are supposed to be consumed in a little amount of time. The demand for these products is high because they are purchased frequently. Let us read to the end to find out "Is Consumer Non-Durables A Good Career Path?"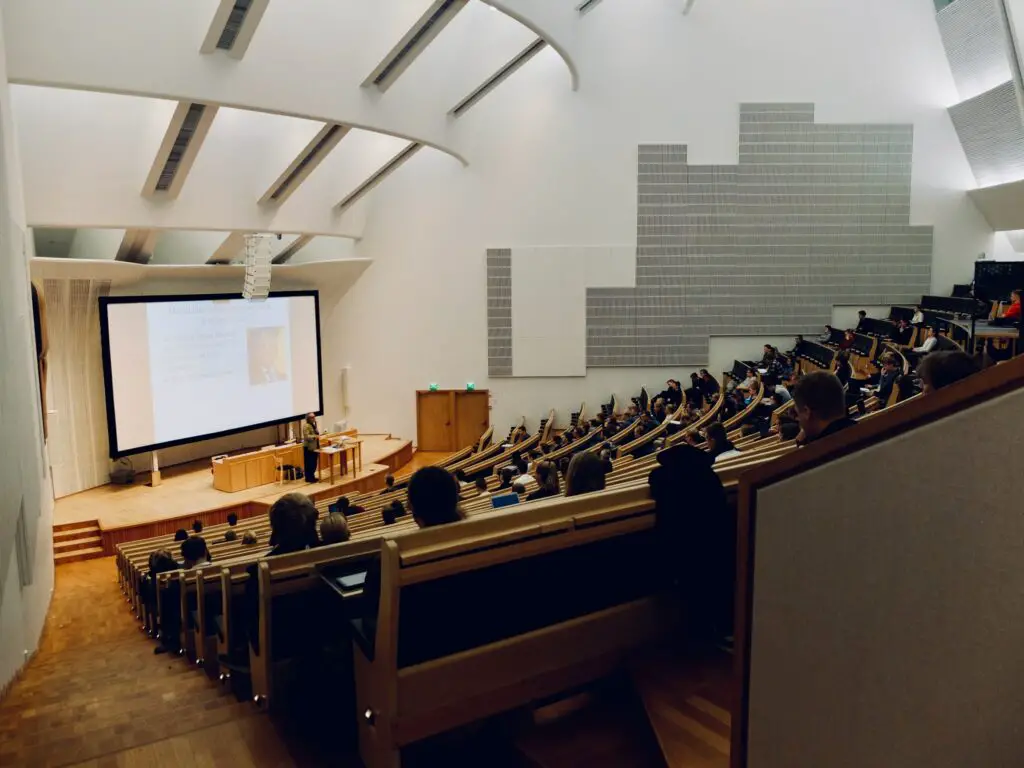 The industry of non-durable consumer goods is growing so is the demand for workforce in this industry. Whether it is a good career path or not, we will find it out in this article.
A career in non-durable consumer goods is chosen willingly by many people because these products always remain in demand, and the industry keeps growing in all parts of the world. These products have easy production as well. A career in the non-durable consumer goods industry is very rewarding as far as salary is concerned. Still, the person willing to join the industry must research the full details of the companies in the industry and their requirements of qualifications and skills to join them. The drawback of joining this industry is that some jobs may pay less than expected because no skills are required, and their job growth might be slower than in other industries.
Reasons for Joining Non-Durable Consumer Goods Industry
The consumer non-durables industry is a good career path to join because of the following reasons:
Industry growth
The industry has grown rapidly in the past few years, showing great career opportunities. The consumer non-durables grew at the rate f 3.1% between 2016 and 2021. All industries showed lesser growth than this, which was only 2.4%.
High salaries 
Higher growth opportunity in the industry reveals higher chances of increased salaries for all employees. The stability in the industry further adds to this opportunity. 
Stable career
Career opportunities are stable for anyone joining the industry because this industry does not feel the industrial instabilities experienced in other industries because of any economic and political situation. 
Variety of choice
This industry has a lot of variety because non-durable goods are of many types, for example, beverages, beauty products, food, etc. So people willing to join this industry have many options to adopt as a career. 
High job opportunities
Since the variety is more in this industry compared to other industries, job opportunities are more in number. Career paths are also wider. Many multinational companies are in the market, and the working environment is also culturally diverse.
Always in Demand
Non-durable consumer items are always in demand, so the companies have good growth opportunities and opportunities for employees working in different multinational and local companies. Demand for new employees is always there.
Dream jobs availability             
If you have the desired skills and education, you have a great opportunity in your career to grab your dream job. The working of multinational companies also increases this opportunity.  
Availability of jobs in consumer non-durable industry
The availability of jobs in consumer non-durable industry depends on the sub-sectors of the industry. Some sub-sectors may generate many jobs, whereas others might show a decline in jobs in the coming decade. The food industry has expectations of job opportunities of more than 300,000 in the next decade, whereas the tobacco industry might lose nearly 50,000 jobs. The personal care sector might produce more than 200,000 jobs.
Pay Scale of Non-Durable Consumer industry jobs
At the entry level, the pay scale of the non-durable consumer industry varies between $38,615 per year and $65,647 per year. This pay scale is for varied job descriptions of a Production Associate, Software Quality Assurance Analyst, etc. 
Multinational companies offer a much higher amount than mentioned above. The average salary offered is between $79,000 and $87,000.
The beauty niche enjoys much higher salaries than the food and beverage companies. For example, beauty advisors receive an average salary of $62,346 per year, whereas Vice President receives a $231,695 salary.
Factors to consider in non-durable consumer jobs
Salary 
Salary is vital in determining which industry you want to build your career in. Annual salaries in the non-durable consumer industry are handsome, but this varies according to your education and experience. On average, managers' and CEOs' salaries lie between $70,000 and $1 million per year. The base salary for other jobs varies between $60,000 and $80,000.
Education
Most consumer non-durable goods industry jobs require a college degree for candidates to apply. Management-level jobs require a bachelor's degree, whereas CEO-level jobs require a Master's degree.
Job Duties
Job duties vary for all the subcategories of the industry. The CEO of the company manages the overall strategy of the company. You can only apply for this post if you have experience handling this job description. A sales job requires direct involvement with the customers. If you have good communication skills, this job will suit you with some knowledge of your subcategory of the non-durable consumer industry.
Best Paying Jobs
Management and Marketing
People in this job category look after the production of goods and develop marketing campaigns to sell them. The average salary for managers is between $80,000 and $95,000. The education requirement for this post is mostly a bachelor's degree, but some companies prefer their managers to have a Master's degree.
Sales
The people working in the consumer non-durable goods industry as sales workers have to take care of monthly or yearly sales increases of their company's goods. They have to generate good relations with their customers and make strategies to train the other staff to achieve the company's sales target. If you feel you have this potential, it is a good option.
The salary on average for sales representatives and sales managers is between $60,000 and $85,000 per year. Companies prefer people with good communication and negotiation abilities for this job category. To be hired by different companies, they must possess a bachelor's degree.
CEO
The CEO manages the company's overall operation and looks after the company's financial achievements and strategies. The CEOs in the large food industry may receive salaries as high as $8 million per year, but this represents the large multinationals in the consumer non-durable industry. For large tobacco companies, it can be as high as $10 million. The education requirement is of Master's degree for the CEOs.
Conclusion
The consumer non-durable goods industry is a good career path to follow. It has a wide range of subcategories where the candidates can apply with hopes of gaining good salaries based on their job description and personal capabilities. The education requirements vary from a college to a Master's degree based on the job post you are applying for.
FAQ's
Which companies are in the consumer non-durable goods industry?
Famous companies like Nestle, Coca-Cola, Nike, Unilever, Proctor & Gamble, PepsiCo, etc., are part of the consumer non-durable goods industry.
What are the job opportunities in the consumer non-durable goods industry?
The job opportunities in the consumer non-durables industry are very bright. This industry provides employment opportunities to more than 5.6 million people in the United States of America.
Is consumer non-durables a good career path?
Yes, it is a good career path because of the good salary and growth opportunities in different industry sectors.