Hearts and love flying about in the air? The fragrance of poetry and cuteness overwhelming your senses? Well, that sounds familiar! It is Valentine's Day! The day even clichés make the butterflies in your tummy go wild. February 14, the day dedicated to love is celebrated worldwide. This one day always puts a smile on all of our faces, doesn't it? Although the day is a really cute depiction of love, the days preceding this wonderful one aren't the best, not really for your gray cells. Let us see some gift ideas for Valentine's day.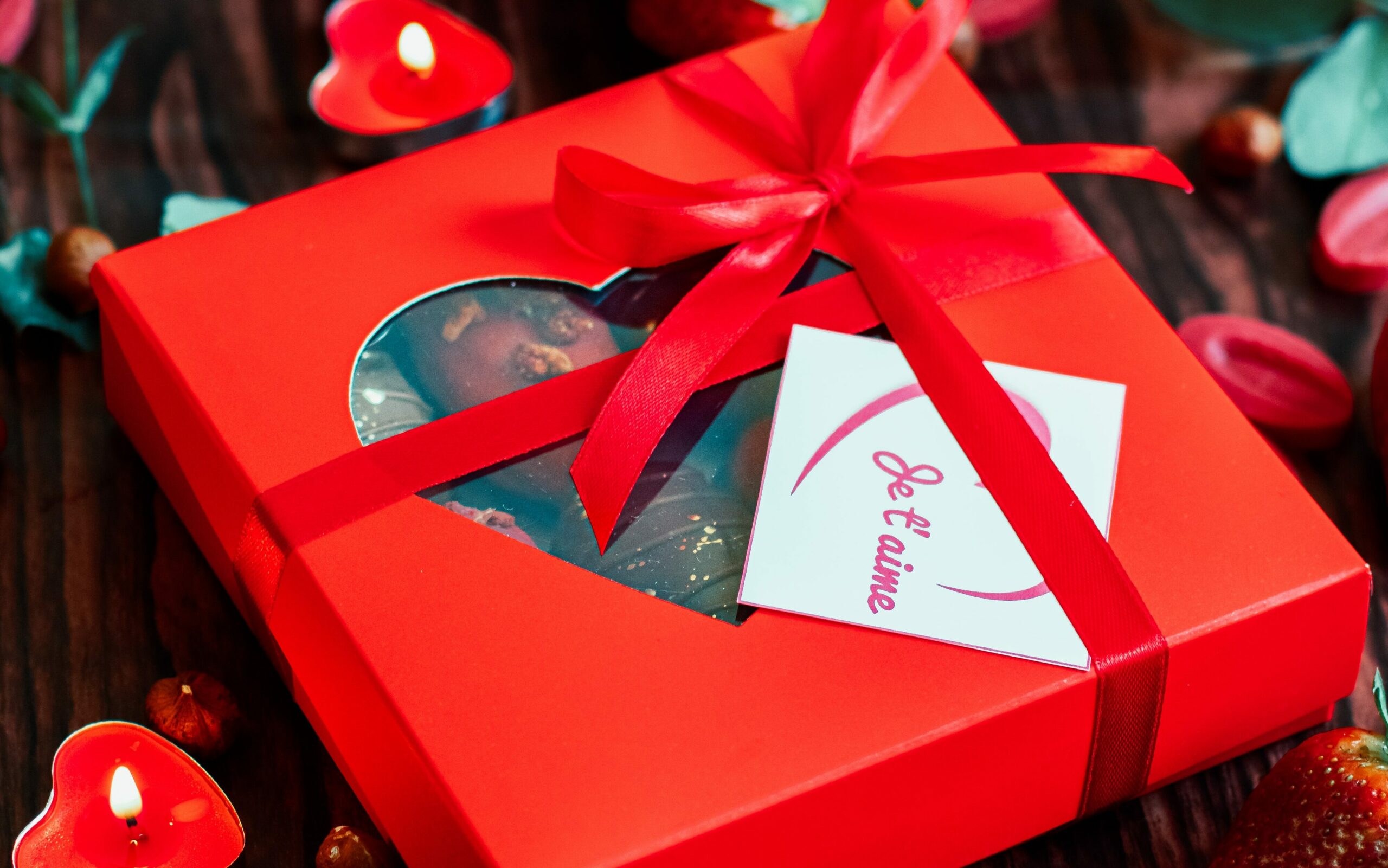 Valentine's day Gift Ideas
Valentine's Day isn't over without cute gifts, is it? Choosing the perfect gift for your valentine can be the only tough thing for Valentine's Day. You might want to choose the perfect gift(s) for your significant other to make their day more special. While your gift has to be cute, it has to be memorable and might need to have significance. Choosing a gift that suits all of the said conditions might be difficult and nearly impossible to achieve. This can be nerve-wracking and might also break your head in two before you can decide on the perfect gift. 
For a day that is highly related to gifting, sometimes it can turn out to be societal pressure to get cute gifts. But that is not always the case. If you really want to gift your significant other, you can go with the unconventional options as well. Cute hearts and roses are the representation of any Valentine's Day celebration and they are always things that make a little smile appear on our faces no matter the time of the year. Want some great ideas to make this day beautiful for your significant other? Read on to find some great ideas!
What are some good gift to give to my significant other on Valentine's day?
There is no such thing as a perfect gift to anyone, but there are some good ideas that will make the moment perfect for you. There is a wide range of categories you can choose from and an even wider range of gifts to choose from. They can range from something customized or handmade or expensive. 
Here are some ideas just for you:
Accessories
Accessories are always a great idea to hit bingo and make your significant another smile. Not only would they smile when you give them but they will be reminded of you every time they use it. Bracelets and earrings are great and sweet gifts to consider. Personalized accessories are widely available and trending as well. 
Food
Oh yeah! FOOD! This is for everyone, whether or not they are foodies! You can take your significant other on a dinner date, or bake them cakes! You can get them cute cupcakes or muffins or just takeout pizza! Well, this list is endless and yummy! 
Cosmetics:
Cosmetics aren't necessarily make-up but are amazing gifts for anybody who uses them. Make sure to choose something that your significant other would love and something that you think would suit them. Also, since cosmetics are applied to the skin, ensure you get a good quality gift that would suit your skin type. 
Perfumes and body care products are also good ideas and you can customize these as well. There are a lot of online shopping outlets that offer these services and you might like to try one of them!
Cute things
Cute things like keychains and picture frames will strike the right chord in your significant other's heart. You can get a keychain that has a cute saying in it or even your picture with them! Sometimes, the tiniest of things are the sweetest and mean so much!
Teddy bears, stuffed animals, and tiny toys are great and really cute gifts that anyone would get excited about. 
Chocolates
What's Valentine's Day without chocolates? Prepare to amaze them though, with chocolates. You can either get them an assorted chocolate box or make something using chocolates by yourself. Your local chocolate shop might have a special edition for Valentine's Day. Do try that out as well! 
Quality time:
There is nothing more precious than a good dinner at a cute place, is there? You can choose to go on a wine tasting or a dessert date as well! They are amazing ideas that will assure you of a day of fun and sweet memories. Shopping sprees are a great idea too! You can go on picnics or vacations, or just hang out somewhere and chill. 
Cards
Nothing to suit the spirit of Valentine's Day like a card! Cards have always been in use and for a good reason! Messages that cards usually have are short and precise and go a long way in making your significant other cherish and treasure the memory and the card forever. The messages can sometimes be written by you! 
Handmade stuff
Anything can be handmade these days and all you need is a good wifi connection to be able to achieve that. Whether it turns out perfect or less than perfect, your effort and time would mean so much to your significant other. That is all that's needed to make anyone feel butterflies in the pit of their tummy. 
Writings
Poetry or long paragraphs expressing your feelings for them or thoughts about them are, in my opinion, the big bang of gifting anybody. It is not only personal to them, but also would boost them so much and it also contains an essence of you in it! Right from
Roses are red, violets are blue
Sugar is sweet and so are you
To
Shall I compare thee to a summer's day?
Thou art more lovely is more temperate…
They always strike a deep chord and can make anyone feel beautiful. 
Flowers
Can you imagine a season or a day of love without red roses with little dewdrops on them? The most common and yet the best gift one can give is a little flower or a bouquet of flowers for their vase! If you don't want to kill plants, you can very well give one as a gift! You can tend it together and it will be a cute gift. As it grows, you will be reminded of how your love has grown too!
Watches, phones, shoes, and other things like these are amazing gifts for the 14th of February too.
Conclusion
There is a load of things that you could do for your significant other to make them happy and feel special. While these are just some of the ideas you can implement, you can base your special day on one or more of these. You know your love more than the others and only you can make their day beautiful more than others. So try to be as creative as possible to make your significant other get blown out of their mind. Valentine's Day is really special to everybody out there who is in love. 
And honestly, even if you are single, all you need to do is give a rise to yourself to make yourself feel special and loved! Go on! There is no one stopping you from doing so, after all!
FAQs
What if I don't get the perfect gift idea for my Valentine on Valentine's day?
It really doesn't matter because all ideas are great and would mean so much to anyone who truly appreciates the efforts and time taken to make them come true. Just go with what your instinct says and put on a smile for your loved one. Try to think of what he/she would like and make the most of it, in the most beautiful way you can think of. 
What is the top gift to give to someone on Valentine's Day?
As much as times are changing and trends are coming up, chocolates in heart-shaped boxes are still at the top position and the color red is again one of the most recurring colors during Valentine's Day. 
Why do people give each other gifts on Valentine's Day?
Gifts are a depiction of your love and care for someone, they tell the receiver that the sender spent time, energy, and thoughts on you to get you this gift and some of the most beautiful reminders that a person can have about you is a gift. 
I am really nervous about how the date will go. How do I ensure it goes smoothly?
Take a deep breath and let your date go with the flow. Do not fret about your date out and whether or not you are putting effort into it to go smoothly, it will be a cute memory for you to remember down the decades. Just wing your date and be confident! It will be beautiful!