There is nothing like a genuine apology. It makes the heart glad. It brings restoration to a broken relationship. The benefits connected to a genuine apology are more than one can fathom. How do you feel when you receive one? One can feel genuine satisfaction that goes down your soul on receiving a genuine heartfelt apology. The person who is asking for it is also satisfied as he/she can feel the weight of the world lift up from their troubled soul. There is no question of whether you should love your mother or not. It is not debatable. Let's check some examples of apology letter to mom.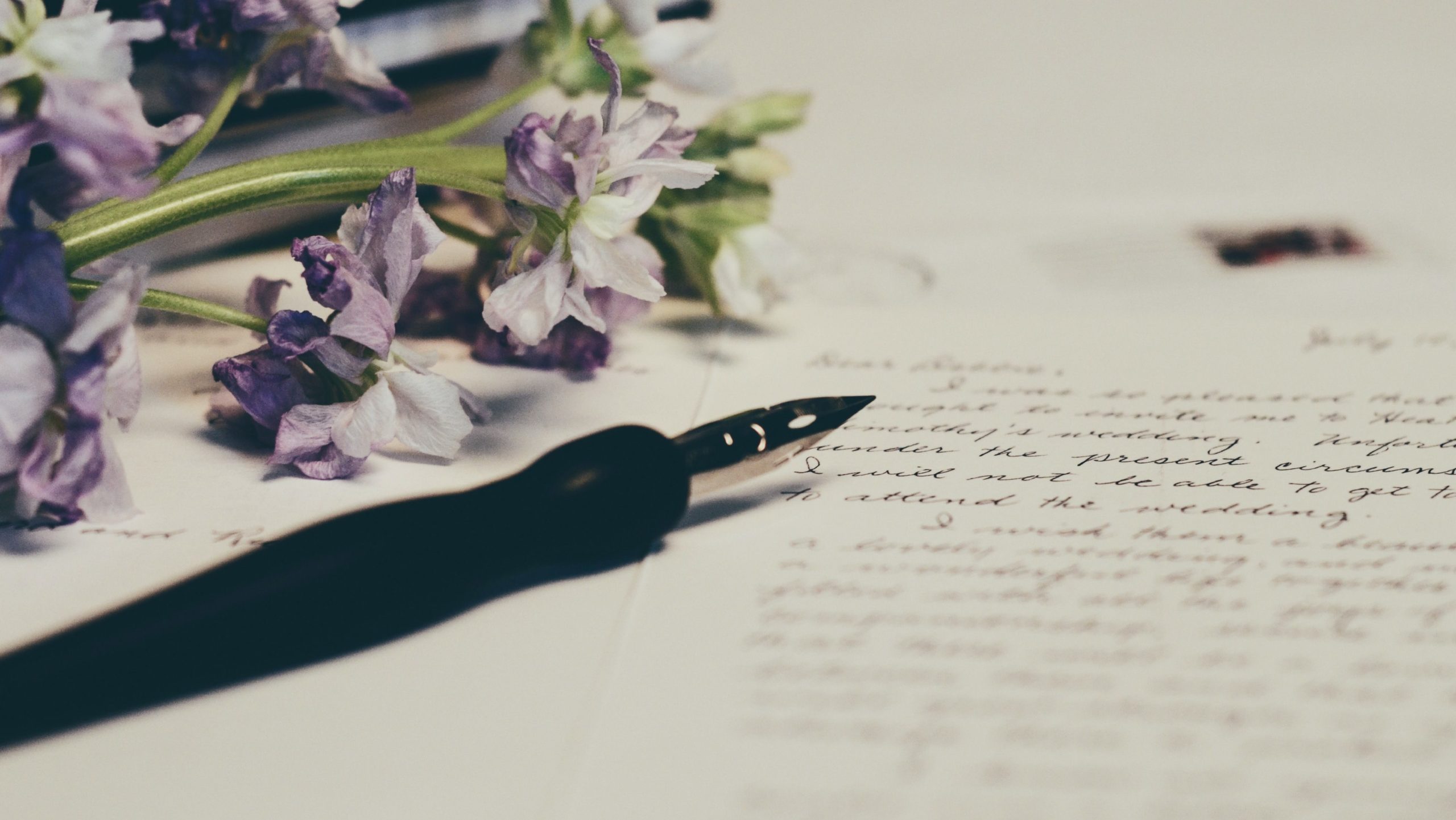 Children ought to show respect to their mother and taking time out to write an apology letter is one way to do it. A letter can express much more things than verbal communication can. Here, you can sit down and choose the right words. It also helps you to contemplate your actions and behaviors that caused the relationship rift with your mom. And writing a letter of apology can help you do just that.
Many times, people take for granted their family members and they hardly think of apologizing to them. One of the many regrets an individual has while growing up is not showing respect and love to their parents. Parents are the pillars of a family but most realize it later in the life of all the sacrifices parents make for their children. This article focuses on how to write an apology letter to your mother. 
While writing an apology letter one has to make sure that it is thoughtful, to the point and it is genuine. Here genuine means not to make an excuse for your mistakes but owning it up and bringing it out in the open of whatever you must have done to your mom to upset her.Mom is the first best friend one ever had. They have nurtured and sacrifice for the well-being of their children so they deserve a well-designed and well-written apology from their children. Don't you agree? This is the opportunity you have to show her that you value her and deeply care for her. 
Sometimes a letter can be the only way to express deeply all that you are going through and all that you are longing to tell her.
Examples Of Apology Letter To Mom
While writing an apology letter to your mom or to anyone you have wronged. These things need to be highlighted. 
Your letter should be concise and not all over the place. 
It should be written in a humble tone.  
It should not give the message of being self-justified.
It should bring warmth and a feeling of love to your mother about your relationship with her while she reads your letter of apology. 
If writing a letter of apology can help you restore the relationship with your beloved mother, one has to make full use of it as life is short and moments may not last forever.
Pride will only bring more damage so kick those away and make this the best relationship you ever had with your mother before it's too late.
Here are some examples of an apology letter to a mom from her children. These letters are written according to the different situations. 
It is for the time you did not pay heed to her advice. Many people fail to recognize the wisdom of a mom until it's too late. This letter is for those times.
Dear mom,
I want to let you know that you were right when you told me not to mingle with that particular friend of mine. I am sorry for the way I yelled at you on the phone. I realized now that you were right about her. My friend is a bad influence and I was caught in trouble last weekend because of her reckless driving. Mom, I had a minor injury and as I am laying in the hospital bed now, streams of tears are flowing down my eyes, thinking about those harsh words of insult I used at you. I regret so much about those words spoken to you. I wish I can take it back but I can't. I know I have disappointed you big time and I can feel now, contemplating on our last conversation, how upset you must have been. Dad called me up and told me that you were deeply hurt by my harsh words. please forgive me. I will never reject your sound wisdom ever again. I value you more now mom. I will be waiting for your reply. I love you, mom.
Your son
(Name).
It is for those times when you made your mom embarrassed. Such situations happen when you tell your mom something in front of her friends and make her seem small. Thus disappointing and embarrassing her in front of others.
Dear mom,
Last evening, I regret the way I behaved in front of your friends. You asked me to run a small errand and I could have just said yes but I shouted at you and that too in front of others. Mum, I know I have caused a great embarrassment to you. I realized my mistake when I saw that disappointing look on your face. Mum, I apologize for my arrogance and I know you do not deserve such treatment from your dear boy. Mum, I know the sacrifices you have made for me and you go to any lengths to get my favorite food or anything I ask you. You do all that cheerfully but the way I behaved last evening was utterly selfish. This morning I have realized my mistake. Please read this letter and accept my letter of apology. Mom, I cherish you deeply in my heart and I promise I will make it up to you for this mistake. Love you so much.
Your Son
(Name)
It's for those times you did not get good grades because you did not heed your mother's words. And you failed the test for which you are shameful. So you are writing a letter of apology to your mom asking her to forgive you for taking your responsibility lightly.
Dear mother,
I got my result today and I regret to inform you that I did not pass the exam. Mom, you always taught me to value my time and not to waste it on foolish pursuits. I regret now for not heeding your words. This is a turning point in my life. I know now, the weight of a mother's guidance. Mom you did not do anything to bring this so please don't blame it on yourself. It's me, your son, who did not take his responsibilities seriously. I apologize mom for letting your hard work go wasted because of my foolishness. As a single mom, I know you are working two jobs to let me study and this is how I repay you. Mom, I give you my word that from this day forth, I will study hard and do everything diligently. I have learned my lesson ma. I promise I will prove it to you. Once again I am sorry ma.
Your son
(Name)
This is for those times you rebelled your mom so many times that it ended you up in a sticky situation. You are writing this letter to let her know how remorseful you are of your rebellion and desire her forgiveness one last time.
Dear mom, 
I am writing this letter after deeply analyzing my actions. This is a letter of remorse and hope for reconciliation with you. Mom, I have always been a rebellious kid growing up and you have always put up with me. For that, I am forever thankful. This time is different, I have messed up so badly that I don't even have the guts to ask for an apology face to face. I cannot bear or have the guts to look into your sorrowful eyes because of the rebellious behavior that has landed me here. That's why I am resorting to writing letters to ask for your forgiveness. I know now why you were constantly looking out for me. You are caring and full of wisdom but sadly, on my part, I failed to take in all that wisdom you had poured on me. Mom, Please don't take this out on you because I know you so well, you will be thinking about what went wrong with your parenting but it has nothing to do with it. It is me who had a thick skull and couldn't understand what you were trying to teach me. Through this incident, I have learned the hard way. I regret now thinking that things could have been much better if only I had listened to you in the first place. Mom, I assure you that I will not repeat my rebellious ways. I have changed for the better. Please give me one last chance to redeem my ways and prove to you that I can be the daughter that you envisioned and desired. I end my rebellious pursuit and I promise to be a better daughter and mend our relationship that has been severed by my actions. I am desperate for your forgiveness. Please forgive me, mom. I will meet you when you are ready to forgive me.
Your daughter
(Name)
This is for those times, you didn't listen to your mom and made a blunder of your life and your mom doesn't want to see you anymore.
Dear mom,
I know I have messed up. I cannot think of any words that would comfort your broken heart. I have broken your heart over and over again but this time I have shattered your heart. I understand that you don't want to see me anymore. I deserve all the hate. I don't expect that you will forgive me but I want to ask for an apology through this letter. I want to let you know that not a single day goes by without thinking of all the hurt I have caused you. My heart breaks thinking of how much pain you must have gone through because of me. Dear mom, I know I understand if you don't want to see me anymore but I will always hope to see you one day and I will wait for your forgiveness even if I have to wait for a lifetime. I love you mom and I miss you so much.
Your son
(Name)
This is a letter for times when you have made a mockery of your mother in front of your friends and now you are ashamed of it and so you want to let your mother know how rude it was of you to make her feel that way.
Dear mom,
I am writing this letter to apologize for the time I made fun of you and made a mockery in front of my classmates. I told my friends that you are just a homemaker and that you don't have any education. These words came out of my mouth and I am truly ashamed of my arrogance, prideful ways that cause you to feel hurt and mocked. What was I thinking? I could never think of living my life without you. Mom is because of you that I have a hot meal to eat every day. I have a clean house to come to and wear clean clothes every day. Today in our class, the teacher taught us about the role of a mother and I realized mom, you are my role model of a great mother. Whenever the teacher says about the role of a great mother, I think of you because you do those exact things that the teacher taught us. Mom, I am ashamed of my deeds. I want to ask for your forgiveness. I know now what a great mom I have. I am blessed to have a mom like you. Please forgive mom.
Your daughter
(Name)
This is a letter of apology for not paying a  visit to your mom. There are times when everybody is caught up in their world and visiting parents becomes the last priority. It is good to send out such a letter to mend the distance and send out love over to your mom.
Dear mom,
How are you? I hope you are fine. I have been so busy lately that I couldn't visit you. Mom, I am so sorry. I always think about you and my thoughts of visiting cross my mind constantly but due to my work schedules, I am unable to make it. Mom, I miss you and I will try my best to see you this Christmas. I won't miss it for anything this year. Mom, I hope you can forgive this son of yours for letting you spend Christmas alone for four years in a row. Please forgive me. I know you are a loving and gracious mother and I believe you have already forgiven me even before finishing my letter. Mom, I love you and I will see you soon.
Your son
(Name)
Is it necessary to write an apology letter to mom? 
Yes, if you have wronged her in any way, it is good to do that. It is not a waste of time to show your mother the depth of your apology. You may think what good is it to write one? Well, it will strengthen the bond with your mother and this bond will make you have a fuller relationship with her. Your apology will prove to her that you value and appreciate her love. If you can ask forgiveness from your friends, why not your mom. She deserves your hundred percent love. 
Here are some pointers of why it is worth it.
Nothing is permanent including mothers
You only have one mother so make the best use of it.
Mother gave their sweat and tears to bring you into these words. 
This should seal the deal of why you need to go the extra mile to love your mother.
Never take anyone for granted, including your sweet mother.
In conclusion
There is nothing that can replace a mother's love and no matter what may happen, a mother is always looking out for their children's safety and overall well-being. The love between a mother and children is enigmatic. This love is so intense that there has been poetry made, movies produced and many other things are done to portray the love between a mother and their children. No matter how much you may contend with her, mom is the best to forgive and love you unconditionally. This is the power of a mother's love. Mother is one of the pillars of a family and their children are her prized possession. When children humble down and look for ways to serve their mothers, a mother's heart is blessed. She has smiles on her face and good health as a result of the respect shown to her by her children. No mother would love to be mistreated by the children of their womb. One must make sure to give respect to whom it is due. And mothers do deserve it big time.