The Alumni have set a high standard regarding who gets to be part of the prestigious organization and who needs to consider other options. It is mostly determined by your GPA score alongside your involvement in activities that could potentially set you apart from the rest. Here are some interview tips, questions, and follow-ups that a student will have to consider before the alumni experience. Let's start with Alumni Interview Tips Questions And Thank You Follow Up.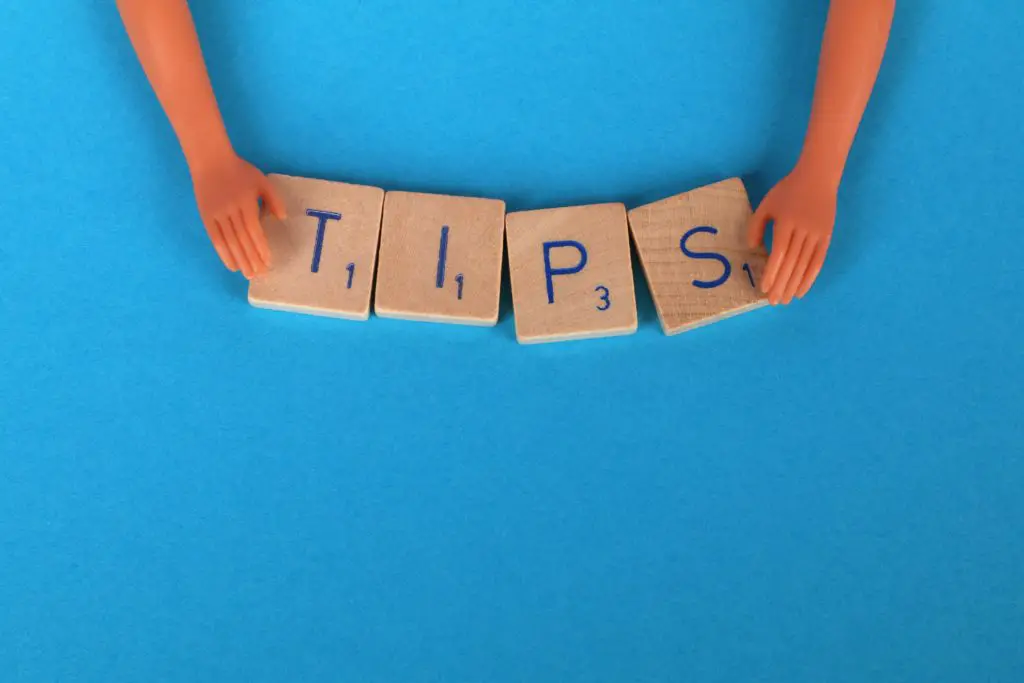 Alumni interviews are considered the most crucial part of the student's journey into College simply because they highlight the personality behind the applicant as well as the motivation for their acceptance. There are several tips needed to be followed which are inclusive of sharing your passions, knowledge on campus and well future aspirations within the College. There are also templates available to help conduct a memorable letter as a 'thank you to the interviewer.    
The Best Alumni Interview Tips To Follow
As much as people will advise you to 'be yourself and not forget to ask questions, these are the best tips to follow for an Alumni Interview:
First thing's first, research the school in question to be more knowledgeable about what the school has to offer. Chances are, you will be asked questions based on what the school stands for.
Most Alumni are suggesting for parents not interfere with the interview process of the children. This is to allow the student to feel free to express themselves about their experiences and to answer questions to the best of their ability. 
The dress code tells all. Learners are to show up in a suit or be very formal as if preparing for a presentation. This is the best first impression to date, show the school how serious you are. 
Manners are at an all-time high! You are to be punctual, greet, be respectful, and thank the interviewer at the end of the session.
As much as some believe that you have to have crammed multiple questions with answers, it is more appropriate to 'be yourself. Oftentimes, people forget that an interview is a setting which is merely about having a conversation with someone who wishes to know more about you. More so, interviewers can detect prepared answers. 
It is recommended for interviewees to not answer questions with a simple 'yes' or 'no' answer, but to be as expressive as possible, to show confidence and the ability to answer fully. This could be advantageous for the learner as it gives the interviewer more to write about, in the report.
The interview session is regarded as a platform for interviewees to further explain the information mentioned in their applications. This is the session created for learners to showcase their passions, future interests and more of what may not be mentioned in the applications. 
Learners are encouraged to ask questions, as the same interviewers are likely to have been former candidates of the chosen Alumni, and so they will be able to educate the potential candidates on more information about the chosen school. 
Students are also urged to frequently contact their alumni of choice, to develop a great relationships in future as it bases the foundation of an easy-going College experience. 
Alumni Questions For Practice 
Since some students fear the interviewing process, here are a few questions to help ease off the nerves and rather look forward to the experience. The questions are as follows:
'Tell me about yourself – This is a chance for the Alumni to get to know more about you, irrespective of what you wrote about in your application. You are expected to talk more about your interests, hobbies, inspirations, etc. Be as specific as possible. 
'Why are you interested in this College?' – This question is a test to find out your reasons for selecting the school of choice. This is about what the school offers that is a highlight to you. Do not mention their rankings or prestige but speak along the lines of the academic programs, cultural values and extra-curricular activities being offered. 
'Why do you want to major in (major of choice)?' – This is also a test to find out about academic plans for the near future. Mention reasons aligned to your passions on the major instead of the level of employment and income earnings. 
'What are your academic strengths?' – This is to find out about your academic excellence. You are to explain how you discovered your strengths and how your strengths have been advantageous to your academic experience. 
'What are your academic weaknesses? How have you addressed them?' – You are expected to explain how you were able to persevere despite the academic challenges and remember, that everyone has weaknesses. 
'What do you plan to contribute to this school?' – The Alumni are more eager to accept students who are most likely to contribute to their school, so this is the most crucial question to remember. You are to speak along the lines of future research, leadership positions or even an extra-curricular activity you wish to join and excel in.  
'What would you change about your High School?' – You are to give a thoughtful response that will emphasize what is important to you, as an individual. Think about the benefits and challenges of the school and try to focus on at least one amendment. 
'Why do you want to go to College?' – This question tests your motivation in pursuing higher education. You are to answer the question concerning your personal goals that will require you to be educated, future opportunities or intellectual growth. 
'What makes you unique?' – This is an invitation to express your best traits as this is another way of getting to know who you are, better. Explain further by telling stories of your past experiences in using or knowing of your traits. 
Thank You Letters To Alumni – The Know-How
This type of letter is an expression of your gratitude to the Alumni and your overall experience in College. It should detail your initial thoughts about the institution, highlighting the highs and lows of your interactions and overall experience regarding academia or extra-curriculum activities. Here are a few pointers to consider:
Remember, the College has its specific criteria in selecting students for their institution. It includes a long process of accessing the student's merits, grades or even parental backgrounds therefore it is considered a tough decision regarding the selection of potential candidates. A letter sets the honour of you regarding their hard work, which could be beneficial to you as well. This means that you are in a better position of being accepted into the chosen College.
It is important to note the points spoken during the interview process as it will assist you in drafting the perfect letter. Not only will you emphasize who you are and why you feel you are the perfect candidate, but you are also to highlight the best highlights of the interview and lessons learned from the session. 
Tips on writing an Alumni Letter:
Be timely. 
It needs to be short, precise and personal.
Explain how the environment has positively influenced you towards your chosen career.
The following template is an example of how the letter should be presented. The letter should be as follows:
Date 
Your address 
Dear (Name of Interviewer)
Office of Admissions
College Address 
The message: 
[Remember it should include: highlights of the whole interview process including how the experience made you feel and some insights taken from the session.]
Sincerely,
(your name)
You can also follow up with a 'thank you' email message but a mailed letter is of high preference as it grabs the attention of the reader. 
The Best USA Universities With A Powerful Alumni Network
Bowdon College
The College is part and parcel of its mentorship, fundraising and networking opportunities with more than 20,000 of its Alumni membership. As established in 1914, the institute has advanced the Bowdoin's Alumni Fund, the alumni relations department and the Cram Alumni House. It also funds seven awards for the faculty, staff, educators and recent alumni who have excelled through the Foot Soldier of Bowdoin Award and the Young Alumni Service Award. It stands at 51%of graduates who had found great influence in the organization.
Stanford University 
The University is known as one of the top fundraising institutions as it was the first to raise more than a million dollars in a year. Stanford has developed a great relationship with tech companies as its graduates can successfully work in companies such as Google, Snapchat and Hewlett-Packard. Its Alumni make about $2.7 trillion a year. 
Harvard University 
Hosting 79 libraries, Howard University is redeemed as an institution of precision as it bears powerful Alumni which produced 8 U.S presidents, 157 Nobel laureates, 14 Turing Award winners and many more. It is also well known for its excellence in the faculty of arts, humanities as well as science and technology.
Princeton University 
Known as one of the nine colonial colleges to date, Princeton University's social environment is inclusive of private "eating clubs" which are both social houses and dining halls. Their social clubs are overly competitive and carefully selective but mostly encourage undergraduates to sign up. 
Massachusetts Institute of Technology (MIT)
Established in 1861, the University is one of the institutions in the United States to adopt a European method of using a polytechnic university model to applied science and technology. Although it is mainly known for physical sciences and engineering it is also inclusive of biology, economics, linguistics and management. As of August 2018, the MIT Alumni had attained 91 Nobel laureates, 25 Turing Award winners and 8 Field Medalists, who were either faculty members or researchers. It is also important to note that the institution bears a strong entrepreneurial culture which has resulted in its graduates being recruited by companies like Intel and Dropbox.  
Alumni Benefits To Take Advantage Of
The network!
This is a platform full of professionals whom you could potentially be in contact with as you share a common space with, therefore take full advantage of this opportunity. In retrospect, this is the space to involve yourself with connections of organizations you might be interested in, as this gives you a chance to network and see if your abilities can correspond to its vision and potential candidates. It is highly recommended for one to be a part of events being hosted, to create long-term relationships with professionals.
Career services 
It is known that the Alumni give greater access to job posts, resume reviews, webinars, networking events and more online videos and resources, free of charge. It also provides an access to in-depth career counselling which usually charges a small fee. Since it has unlimited offers regarding educational classes, certificate programs, and course audits, you can advance your career of choice. 
Lifelong Emails 
Most Alumni can create student emails which can last for as long as they are alive! This helps one access inbox messages from years back and still be able to refer to older connections for career benefits.
Travel Benefits 
Most Alumni associates benefit immensely from discounted rates for airport parking, rental cars and hotel chains. Some travel experiences are sponsored by the College, as they often provide weekend ski trips, family excursions and events like the London Olympics. 
Banking Benefits 
The University offers its unions fewer fees to Standard Bank account holders, lower care and mortgage rates and more personalized services. It also offers competitive rates on university-branded cards.  
Conclusion 
It is important to make use of the tips in preparing for an Alumni interview as it is the core element to securing a position in the College of choice. In addition, one must write a letter of gratitude and appreciation, to be remembered and to be a part of the institute for years after College. Some templates can be used to help contemplate a meaningful letter, so ensure to include the highlights of the interview process. Good luck!