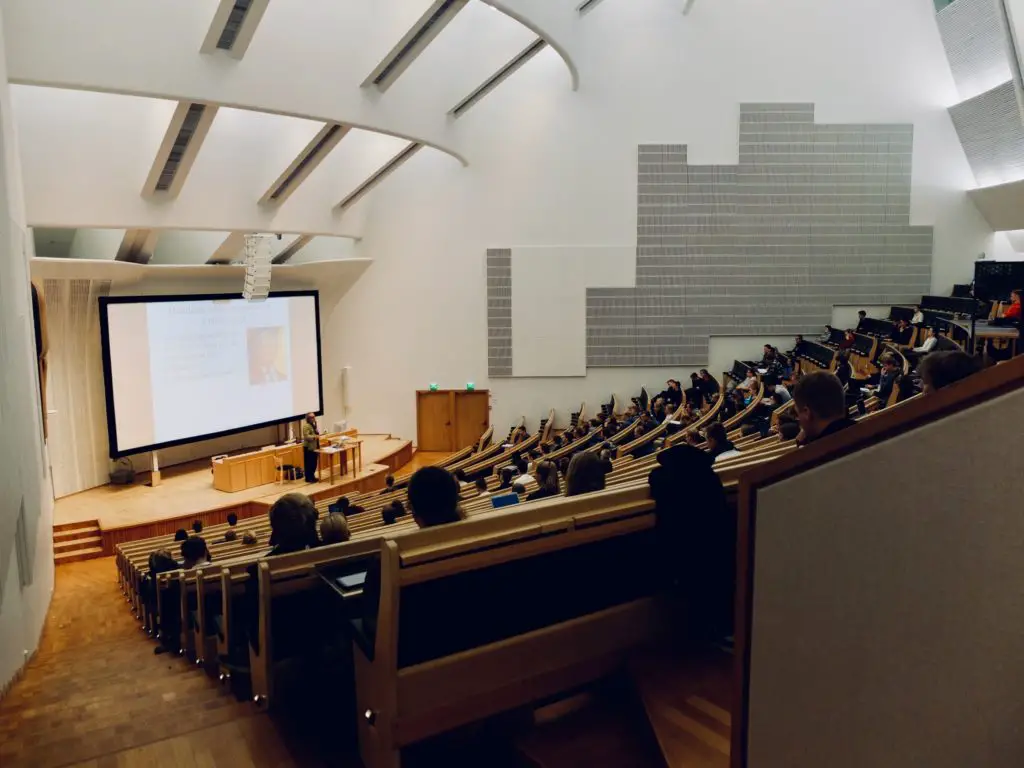 When it comes to choosing an institution to further one's education, everyone has something that attracts them. Some people are attracted to the institution's aesthetics while others are more interested in the institution's educational standards.
World's Largest University
The world's largest university covering an area of over 2.5 acres of land is the Indira Gandhi National Open University, known as IGNOU. It is a Central Open Learning University located at Maidan Garhi, New Delhi, India.
MOTTO; The People's University
Brief History on the Institution
Indira Gandhi National University; IGNOU with a jaw dropping record of 3.5 million students matriculated, surely lives up to its title of the world's largest university.
Established by an Act of Parliament in the year 1985 with a budget of ₹20 million was approved by the Ministry of Education.
The Government owned university was named after the former Prime Minister of India: Indira Gandhi and is currently run by the president of India in the chancellor seat and Nageshwar Rao as Vice-Chancellor.
IGNOU started its journey with just two diplomas and 4,528 students two years after its establishment. As of today, it hosts over 3 million students, 21 schools of studies, 29 oversea partner institutions and 67 regional centers among other accomplishments.
IGNOU was founded to serve the Indian population by means of distance and open education, providing quality higher education opportunities to all segments of the society.
What Else Does the Institution Have to Offer?
Is being the largest institution in the world the only special thing about them? How are they on an educational scale?
Yes, they are one of the largest government distance learning universities in India, popularly known for its quality education.
Indira Gandhi National Open University has been ranked 17th among universities of the Indian subcontinent.
Internationally Recognized Education
The degrees offered by IGNOU is valid, recognized and is accepted not only in India but also abroad. 
It is a university approved and recognized under UGC, DEC and AICTE.
Distance learning
Due to the fact that they are internationally recognized, the distant MSC learning mode that they recently announced is beneficial for students in many ways to earn a degree from their current city of resident; within or outside India.
Easy Admission
The admission cut off mark is quite low and payment and applications can easily be done online. This could be the main reason for the large intake of students every year.
Language Diversity
IGNOU through their School Of Foreign Languages; SOFL offers certificates, diplomas and PhDs in several major languages like French, Russian, Arabic, Persian, German, Spanish, Chinese, Japanese and Korean.
It also provides BA in English, Hindi, Urdu and Sanskrit through distance mode in which learners have to complete 132 credits in six semesters to earn a Bachelor's Degree.
Job Oriented Courses
Have you by chance been looking for a school that allows you to stretch your time between your studies and your job?
If yes, look no further. IGNOU; the people's university, provides its students with flexible timetables and comprehensive study materials that help to boost a student's lost confidence in studying. 
Students are free to participate in internship and other activities while pursing graduation. It is also gives chance to post graduate students who want to work and pursue their masters.
Affordable Courses
As one of the best open learning University in India, the various courses offered here are quite cheap and scholarship opportunities are available for SC/ST candidates.
Job Application
Although pursuing a graduation course from IGNOU does not guarantee a job or regular income; neither can you gain that from another institution. The institution brings its students to an equal level with students from other institutions.
Graduates from IGNOU are eligible for jobs in both government and private sectors of the economy.
However, the scope after graduation from IGNOU is limited as compared to graduation in regular mode. 
University For the People
It is definitely the University of the People seeing that it allows benefits like no age barriers, any time entry and exit etc
Disadvantages of Studying At IGNOU
Everything has its advantages and disadvantages; its pros and cons. 
Studying at the people's university definitely as its merits but it would be wrong not to look through its disadvantages.
The institution focuses more on quantity rather than quality
No wonder they have so many admitted students every year. They surely have no competition when it comes to having the title of world's largest university.
Interest in studying
It has come to our notice that the cut off mark for admission into the institution is quite low. This can be a good thing but it can also be a bad thing.
It is good because it gives chance to students with low GPA. The adverse effect of this is that it causes the students to treat their education with more passive interest because they have little to no competition. 
Less Value As Compared To Other Universities
They lack efficient management and practical knowledge. They also have less networking and no classroom teaching. This surely makes them less valued compared to other institutions.
In Conclusion,
The largest university in the world is the Indira Gandhi National Open University. They offer quality education both regular and distance learning and the degrees granted are valid and recognized all over the world. 
IGNOU has emerged as the largest mega university offering education in India and in 35 other countries around the world.