Searching for a college that best suits all your needs can be a long process. What you want to accomplish, the campus culture, the kinds of courses available- all these factors need to come into play when deciding on a college of your choice. If you happen to be a Miami native then you are probably aware of some of the top-ranking colleges and universities within Miami including Florida international university. Now if your research has left you confused and wondering whether FIU would be the right fit for you, you can rest assured that all your questions will be answered right here. So let's get started and know the Reason 'What Makes Florida International University A Good Choice For Higher Education?'.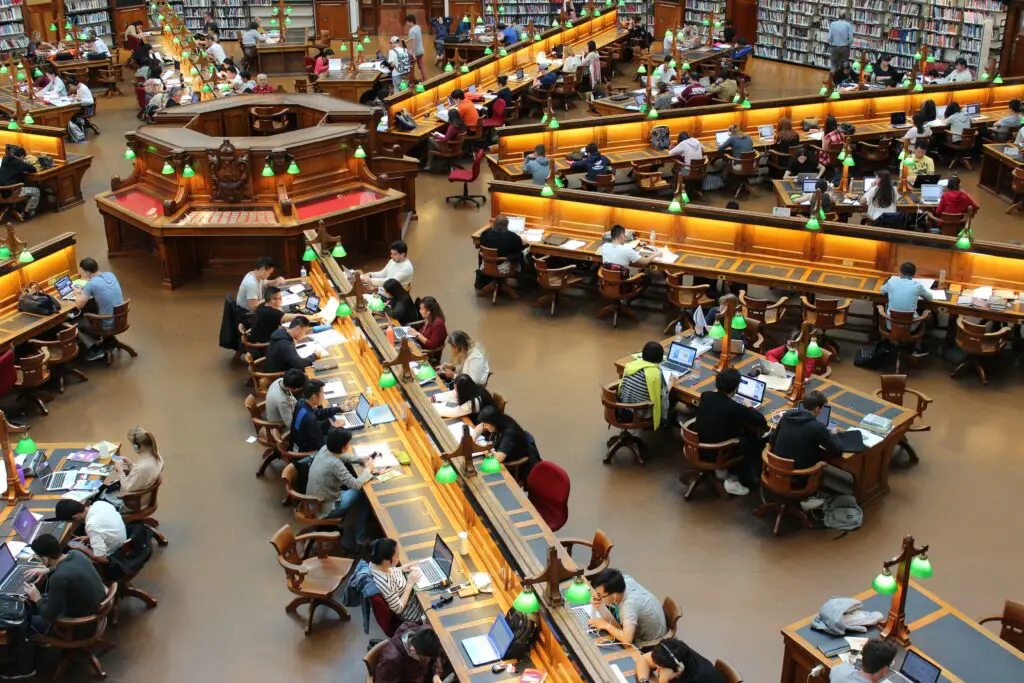 What Makes Florida International University A Good Choice For Higher Education?
FIU is a public research university with an open-learning environment and international outlook in Miami. It has more than 240 programs across 10 schools, offering bachelor's degrees as well as master's and a doctorate in the fields of engineering, law, business, communications, science, and more. FIU also has a large pool of talented international students from 142 countries. It's one the best universities where students get the opportunity to pick up valuable knowledge and skills that are of high demand in a quickly progressing economic world.
Campus and facilities at Florida International University 
Florida international university has two large campuses offering a variety of courses in multiple fields of study for students to choose from. It also has wide-ranging facilities and services where students can, study, work, hang out, and enjoy all the while getting comfortable with the university lifestyle. 
Modesto Maidique Campus
The main campus, also called the Modesto Maidique campus, was named after Modesto Alex "mitch" Maidique. Maidique was the fourth and longest-serving president of the FIU from 1986 to 2009.
In recognition of his work done towards progressing education on the main campus by establishing colleges of business, law, architecture, and medicine, the FIU board of trustees unanimously voted to change the name of the campus from University Park to Modesto. A Maidique campus on June 12th, 2009.
It is often referred to as the original home of the Florida state university since this is where FIU begin from scratch way back in 1965.
The main campus houses several of the university's most important academic facilities which include the Graham center, Stocker Astro science center, the Steven and Dorothea green library, the Deuxieme Maison, the school of international and public affairs, along with the college of medicine, nursing, business, and medicine just to name a few. 
The MMC provides all the essential student services ranging from an organized library system, different unique dining options, FIU bookstore, and merchandise, to career training and development, student program and counseling options, over 300 different student organizations, research centers, and much more. 
Biscayne Bay campus
The second campus is the Biscayne Bay campus acronymically referred to as BBC. Located in North Miami, adjoining the Oleta river state park, it hosts a beautiful waterfront view of the Biscayne Bay that largely surrounds the campus.   
BBC was established in 1977 and is spread across 200 acres making it the largest branch campus under the Florida state university system. The campus holds exciting opportunities for the 7000 students who study here and also for future graduates who aspire to study at an internationally recognized university with state-of-the-art facilities. 
The BBC accommodates two of the most significant establishment on the campus, namely the academic centers 1 and 2. 
Academic Center 1 house the national student exchange office, the health services, and administration department, the student enrolment & financial aid center known as one-stop, Roary's bay café which is popular among students and staff members, a computer lab, a math lab, and the office for college of arts, sciences, and education.
Academic Center 2 houses the nationally ranked college of business where students can complete their majors in management and marketing, the well-renowned school of communication and journalism, and the STAR center north as part of the Nicole Wertheim college of nursing and health sciences. 
Another great feature of AC II is the Ratcliffe art and design incubator. It is one of the most innovative art and design entrepreneurship spaces at FIU. 
It provides one to two-year residency for young and aspiring artists and designers along with essential tools and mentoring so that they can turn their unique artistic ideas into future profitable businesses. 
Academics at FIU: What Makes Florida International University A Good Choice For Higher Education?
Florida International University offers an extensive range of courses and programs for students to choose from. With a total of sixteen colleges and schools, FIU has something to offer everyone. The faculties at FIU are also among the most highly educated and experienced. 
Schools and colleges under FIU offer about 190 and more degree options in subjects relating to arts & sciences, engineering and computer science, medicine, psychology, nursing & health sciences, architecture, communication, hospitality & tourism management, law, business and accounting, and more. 
FIU also offers interested students the option of Honors College where they get the opportunity to pick and choose specific courses from a variety of categories such as tech and innovation, politics, business entrepreneurship, human behavior, leadership, etc.
By attending Honors College, students get to develop logical and critical thinking abilities which perfectly fit the changing requirements of the modern, evolving world.
In addition, FIU offers its students opportunities to improve and polish their social skills by joining student organizations and clubs. Overall, FIU is an excellent university that offers a wealth of resources and tools for the success of its students.
The academics at FIU are excellent, and the school has been ranked 151 out of 443 best universities in the nation by U.S. News & World Report. Tuition is also affordable, making FIU a great value for students seeking a quality education.
Student life at FIU 
Since FIU is an international public university, it has a diverse student population from all possible backgrounds and walks of life. 
As a result, FIU students get to know about many different cultural experiences on and off campus. There are many ethnic restaurants and shops in the surrounding area, and the vibrant nightlife of Miami is just a short drive away. 
The university also offers the experience of various cultural events taking place throughout the year, including music and dance performances, art exhibits, and international festivals. 
FIU believes that cultural events not only bring together students from all backgrounds to celebrate the history and progress of each festival, but also allow students to develop social, communication, management, and practical skills. 
Students at FIU also have access to an expansive range of enjoyable activities. The campus features lush green gardens, an Olympic-sized pool, basketball courts, sand volleyball courts, and more. 
This way students get to put off some steam from continuous learning and also polish their sporting and athletic skills. 
The university offers a variety of academic programs, and the campus is located in one of the most vibrant and exciting cities in the country. 
Speaking of which, since Miami is home to some of the best beaches in the country, as well as world-class amusement parks like Walt Disney World Resort and Universal Orlando Resort, choosing FIU for your college education will be the best decision you can make.
Activities and clubs at FIU
FIU has a vast array of options for students to get involved on campus, from academic and professional organizations to sports and cultural groups. 
There are over 300 student organizations on campus, including academic and professional associations, cultural and ethnic groups, governance organizations, honor societies, political groups, religious groups, and service organizations. 
The idea behind student organizations is very simple-to bring together individuals with common goals, ethnicities, objectives, and interests and create opportunities for them to build stronger relations with one another.  FIU believes in unity with diversity and promotes equal opportunities for all.
One student organization that is highly popular among students is the FIU Panther Marching Band. This marching band consists of over 250 members from all majors across campus. The band shows off its talent during college football games and other important events every calendar year. 
Another popular club on campus is the Model United Nations (MUN) Club. This club hosts monthly meetings where students discuss global issues and debate resolutions. They also compete in MUN conferences against other universities around the country.
In addition to the many student organizations on campus, FIU also has many recreational sports leagues and intramural teams. Students can participate in everything from flag football to Ultimate Frisbee. 
For promoting arts and culture, FIU has several theater groups, music ensembles, and art clubs that assist passionate student talent in honing their skills and allows them to build a long-lasting career off of their efforts and knowledge. 
Athletics and Sports at FIU
Florida International University has a rich sporting history. From its early days as a small commuter school to its current status as a major research university, FIU has always been committed to providing its students with opportunities to participate in competitive sports. 
Today, FIU is home to a variety of sports and athletic programs. Students have the opportunity to participate in NCAA Division I sports, including football, soccer, and basketball. The university also offers a wide range of club and intramural sports, providing students with plenty of opportunities to stay active and engaged.
The Panthers football team, for example, has enjoyed considerable success in recent years, winning Conference USA championships in 2010, 2013 and becoming the division champions in 2016 while making it all the way to the Conference USA championship finals. 
The Panthers soccer team is also a powerhouse, routinely competing for conference championships. And the FIU Golden Panthers basketball team has produced several NBA players over the years, including Carlos Arroyo and Dwyane Wade.
FIU boasts some of the best athletic facilities in the country. The Panther Athletic Village, which was completed in 2009, features world-class amenities like a natatorium, an air-conditioned gymnasium, and a three-story climbing wall.
FIU also offers a range of club sports options. Club sports are student-led teams that battle against equally qualified teams from other colleges or universities. There are dozens of club sports at FIU, including archery, cycling, ice hockey, Quidditch (yes, really), roller derby, and water polo. 
Conclusion
Now We've learnt about 'What Makes Florida International University A Good Choice For Higher Education?', With the #2 ranked international MBA program and #3 ranked global policy program along with 13 other graduate programs ranked in the top 50 among public universities in the U.S, FIU encourages a learning experience that serves its students even after they graduate and leave for bigger and better things in life. Be it cultural events, or sports, FIU never misses the opportunity to recognize and celebrate the hard work of its students and the contributions of its student-athletes. Here students get to learn from the most experienced faculties who use unique and engaging methods when teaching valuable concepts. At FIU, students' drive to connect with people sows the seeds for lifelong success. Overall, Florida international university is amongst the best universities for higher education and valuable learning skills.