Salisbury University, located on the Eastern Shore of Maryland, United States, is a public university established in 1925. The university first opened as a 2-year training institution for elementary school teachers. The duration got later extended to a 4-year course, and a year later, the name got changed to Maryland State Teachers College. While this university is a brand on its own, mascots are a great way of promoting a brand. In this article we shall see What is Salisbury University's mascot?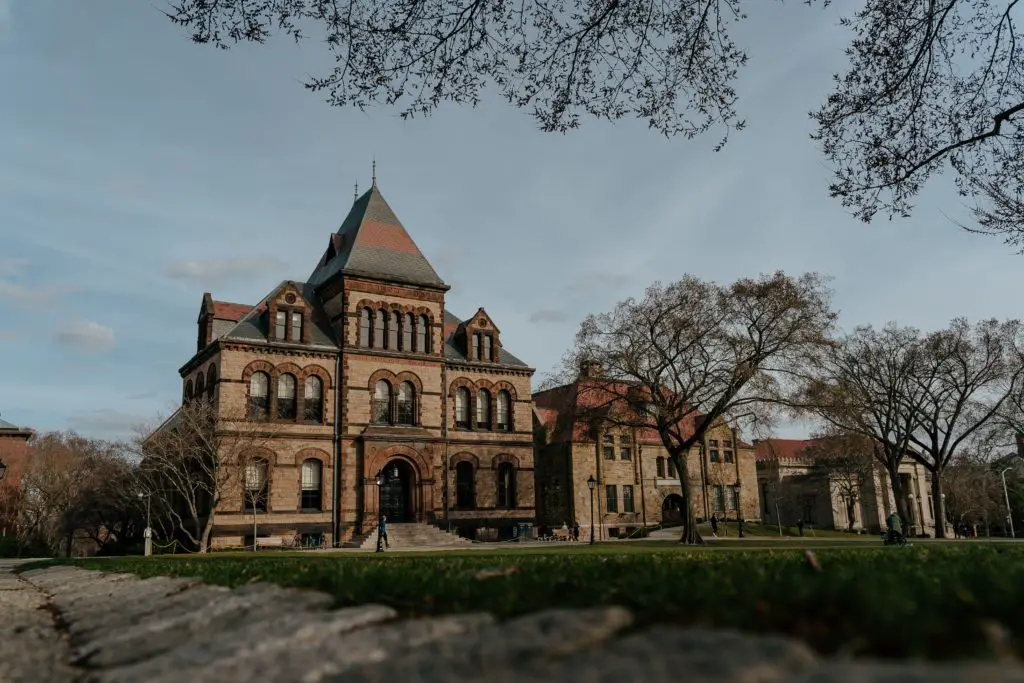 The Salisbury University mascot is Sammy SeaGull. He is a white 'manly' bird with a bulging chest, biceps, and clenched fists. He wears a maroon-colored varsity sweater that has the alphabet 'S' printed in gold on the sweater.
Sammy SeaGull
Sammy loves sports and is always there to cheer heartily for the university's athletes in every game that the university participates in and is the first to celebrate their victories. He loves giving hugs and high-fives to the spectators and can mostly be seen hanging out with the cheerleaders at home games. You can also see Sammy taking part in special get-togethers like charity events, community parades, and other regional functions.
Sammy is always there to support and invest in a good cause that takes place in his community. The university has a 7-foot tall statue of Sammy seagull situated on the campus, outside the Henson Science Hall. Sammy loves video games and can often be found having a good gaming match with the students and is known to be health-conscious and takes good care of himself but he doesn't mind feasting on his favorite street foods from time to time.
Sammy has immensely loved in his community and has his merchandise ranging from sweatshirts to banners. Sammy also doesn't shy away from cameras and also obliges when asked for autographs. There have always been talks about how Sammy isn't exactly what one might deem fit for a university mascot. Sammy might not seem to appear as intimidating as one might expect a college mascot to be but he represents the university in its way.
Sammy's statue is currently wearing a mask (or a 'beak' to be accurate) to follow covid rules. Recently, the statue of Sammy was listed as one of the "Quirkiest Roadside Attractions". Although it is worth noting that 'Sammy the SeaGull' was not always the first choice for the name of the Salisbury University mascot.
Previous Mascot Names
The university mascot's name kept changing over the years before it was finally settled on the name that we know Sammy by today:
The university mascot was previously named 'Salisbury State College Golden Gulls'. It was chosen during a contest in 1948. 
Later changed to the seagull in 1963 because their athletic teams were often called 'SSC Gulls' (C-Gulls). 
The mascot made its first appearance in the Salisbury yearbook in the year 1965. 
The following year, in 1966, the mascot's logo was portrayed as a 'manly' seagull
The same year, the women's teams came to be known as 'She-Gull'. 
During the 1970s, the mascot finally came to be known as 'Sammy SeaGull'.
Representation
Along with being a mascot for Salisbury University, Sammy also represents the area where Salisbury is located. Walking along the Eastern Shore, one can see a mass of seagulls by the shore, especially on the beaches. Sammy also reminds us of other bird mascots that are from Maryland.
These factors add all the more reason as to why Sammy the seagull is fit to be a mascot despite how few depict him to not be as fearsome as a mascot should be.
Athletics At Salisbury University                                                                                                                                 
Salisbury University's athletes' team plays in Division III of the National Collegiate Athletics Association. While the college football team participates in the NJAC, the rest of the sports compete in the CAC. The university is quite successful in its sports programs. They have nineteen national champions in sports teams and twenty-four individual national championships in track and field and wrestling.
Salisbury University has 6 academic units on the campus:
Glenda Chatham and Robert G. Clarke Honors College.
Henson School of Science and Technology.
Perdue School of Education.
Fulton School of Liberal Arts.
College of Health and Human Services.
Conclusion
A mascot is as important as any other member of a high school or a university. They showcase a game or an event in a fun way and boost the athletes as well as the spectator's spirits during the game. They can easily grab anyone's attention and are perfect to represent your school. The university previously changed its name two more times after that, before finally being recognized as Salisbury University. They own a total of 75 buildings and offer forty-two UG and fourteen graduate degree programs.
Frequently Asked Questions
What is the size of the statue of Sammy the SeaGull?
The fiberglass statue of the Salisbury University mascot is 7-foot tall and is situated on a sidewalk in front of Henson Hall.
2.  What was the Salisbury University mascot previously known as?
The Salisbury University mascot was first known as 'Salisbury State College Golden Gulls'. A contest was held to decide on the mascot name. And the majority of people voted for 'Golden Gulls' whereas 'Sea Gull' ended up being the second option.
3.   Why do leaders of tour groups encourage people to touch the statue?
During orientation week, the visitors are often encouraged to touch the statue as it is believed that it will help students achieve a 4.0 GPA for the semester.
4.   What are the selected few other colleges that have a seagull as their mascot?
Having a seagull as a mascot is not that common. Therefore, there are only a few colleges have such a mascot. Those few colleges include Endicott College (Gully the seagull) and Rappahannock Community College (Squall the Seagull).