Introduction
A lot of people have this question, what is criminal justice? Criminal justice is the delivery of justice to those people who have been accused of committing a crime, the study of criminal justice involves a method for criminology, criminological theory, and the psychology behind the behavior of a criminal. Those involved in this fieldwork help society operate safely and effectively. Here we will see about What college has the best criminal justice program in Colorado?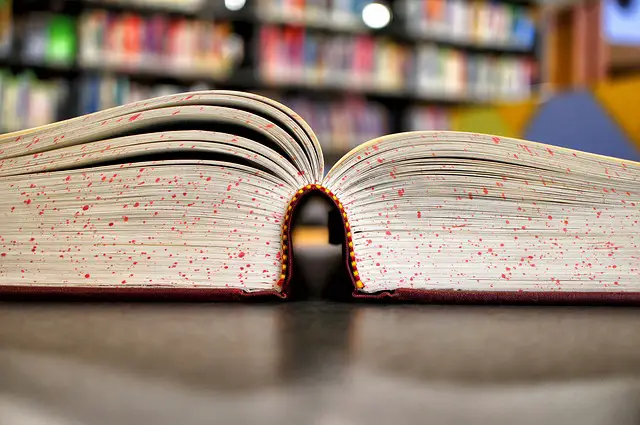 What college has the best criminal justice program in Colorado?
The University of North Colorado is considered to offer the best criminal justice program. Criminal justice students who are pursuing their respective degrees be it Bachelor's or Master's can learn all the abilities and skills needed to complete their education and find the career which suits them the best, there are numerous specializations which the students can choose from.
What are some of the best criminal justice programs in Colorado?
University of North Colorado
University of Colorado Denver
Colorado Technical University
CSU Global
University of Colorado Colorado Springs
Regis University
University of Denver
Colorado Mesa University 
Colorado Christian University
What are the admission requirements for joining NCU for the criminal justice program?
The course is divided into 3 parts:
Liberal Arts Curriculum(LAC) credits
Required major credits
University-wide credit
Description
The Department of Criminology and Criminal justice uses an interdisciplinary approach to the study of crime, the criminal justice system, and society.
All the students meeting the University of North Colorado admission requirements are open for applying to the Criminology and Criminal Justice degree program. Students who are already enrolled in the university do have an option of changing their major from undeclared or from another major to apply as well provided they are not on academic probation.
Admission Requirements 
Good standing academically 
Program requirements
The program requires a C or better for all courses counting towards the major.
Only those students who have earned enough credit towards their Bachelor's degree coursework within 10 years are eligible for applying.
Degree Requirement: 120 credits
Liberal Art Curriculum: 31 credits 
Written communication: 6 credits
Arts and humanities, history, social and behavioral science, U.S multicultural studies, and International Studies: 15 credits
Natural and physical science: 7 credits
Required major: 40 credits 
University-wide credit: 49 credits
What job can a student apply for with a Criminal Justice degree?
There are a lot of jobs someone can apply for after their Criminal Justice degree or they can study further it depends on the student
Police Officers
Correctional Officer
Private Investigator
Criminal Profiler
Crime Prevention Specialist
Crime Scene Investigator
Drug Enforcement Administration Agent 
Homicide Detective
Jail Screener
Probation Officer
 Is the University of North Colorado a good college?
The college has more than 200 undergraduate, graduate, and online programs, the university is ranked #153 in Best Education School and it is considered one of the best research colleges in Colorado. The college has an acceptance rate of 88% and a graduation rate of 47% which makes the university an average college, the tuition is lower than the colleges located in the area with a great campus and the college also started an online program so that students around the world can also apply and study in the University of North Colorado without shifting from their hometown. The college has unique courses like Women Identifies Theory which teaches about Feminism and Queer Theory. The college has sorority and fraternities for students who want to stay on campus and want to join a house, the college has RSO which Registered Student Organization that is responsible for extracurricular activities which range from professional, honorary, and academic to social, cultural, political and religious, the student also have the opportunities to start their organization. However, the school also has some negative reviews by students regarding the financial aid and scholarships provided by the school.
What is the student life like at the University of North Colorado?
The University of North Colorado has a student-faculty ratio of 17:1, and the school has less than 20 students in one class which is 48% less than any other class. The most popular courses in the university are Health Professions and related programs, Education, Business management, marketing, psychology, Homeland security, Law enforcement, Firefighting, and Biological and Biomedical science. The average freshman retention rate, which specifies student satisfaction, is 71%. It has a total undergraduate enrollment of 8,494 with a gender distribution of 33% male students and 67% female students, at the University Of North Colorado 29% of the students live in college-owned, operated or affiliated homes and 71% live off-campus. The college has campus late-night transport available for students with a women's center, non-remedial tutoring, placement services, health service, health insurance, controlled dormitory access, and campus services and security with 24-hour night petrol, lighted pathways, and emergency telephone services.
Conclusion 
The Criminal Justice program is considered a good career opportunity if the student has an interest in the field, however, every college has strict requirements when it comes to Criminal Justice and not every college offers this. The student has to finish their high school diploma and should have a subject like sociology, psychology, etc. The University of Northern Colorado has a considerably good reputation when it comes to the criminal justice program in Colorado however there are other schools in the United States which are specifically known for Criminal Justice like CUNY John Jay College of Criminal Justice which has an undergraduate program for 4 years solely for Criminal Justice.
Frequently asked question 
Which is the best college for Criminal Justice?
University of Pennsylvania in Philadelphia is considered to be the best college in the United States for its Criminal Justice program. The program is for 4 years after which the student gets the option to apply for pursuing their master's degree.
What is the highest paying job after finishing the Criminal Justice Program?
The highest paying job is that of a Judge or a Hearing officer, the annual salary would come up to $128,710 and that of an Attorney or Lawyer with a salary of $127,990.