Walden University is famous for its online courses and degree programs, and almost 50,000 students are pursuing their higher education at Walden University. Walden University started its journey in 1970 from Minnesota, United States of America. Adtalem Global Education acquired Walden University in 2021. Walden University has seven constituent colleges and one school. Walden University has more than 200 full-time professional professors and instructors, and almost 2,900 part-time faculty members are working hard with the university to make their dreams come true. Some of the most successful alumni of Walden University are John Antonakis, Chandra Dillard, Thomas A. Drake, and more. Let us see about the review of Walden University.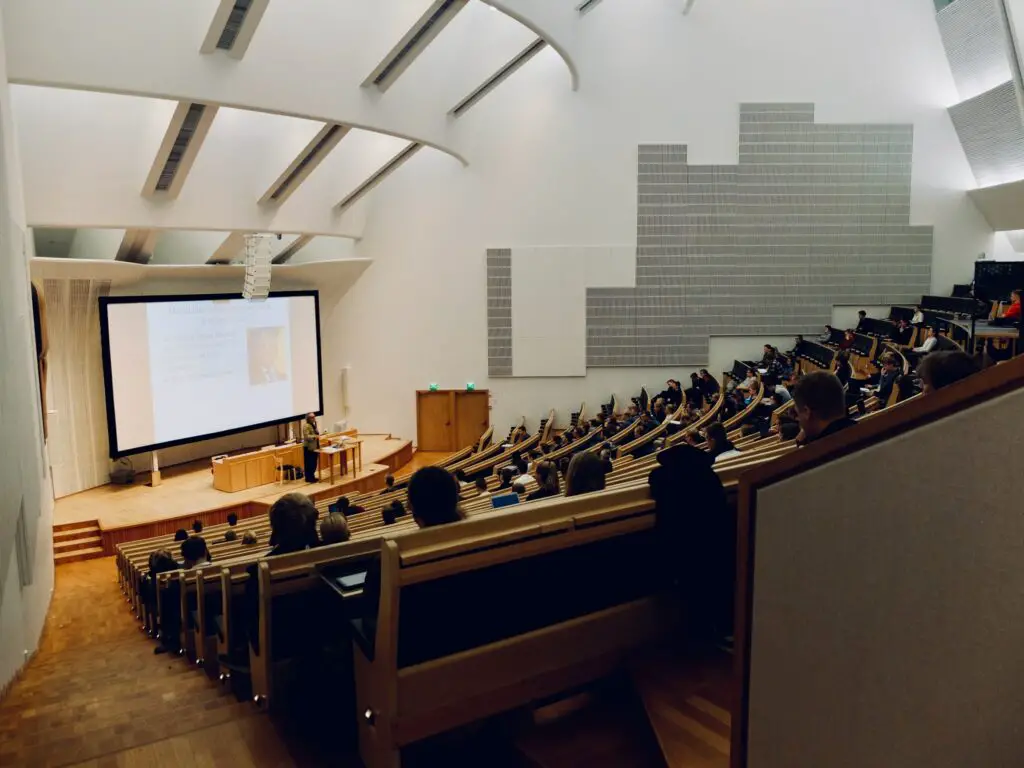 Walden University Review
Review about Walden University is that it provides more than one option for students to pursue their courses. If they want to study on the campus of Walden University, they can do so; or if students choose to study online, students can pursue their courses online; and if they want to do both at the same time, they can do that as well.
Walden offers more than 100 degree and certificate programs to its students, and if you want to pursue concentrations and specializations at Walden University, you can choose from more than 260 programs according to your preference and requirements.
Walden University is popular among students for its quality education, and the U.S. Department of Education has also recognized that and provided accreditation to the Higher Learning Commission since 1990.
Advantages of Walden University:
As recently as last week, we faced the crisis of the COVID-19 virus, and during the pandemic, we found that all universities, colleges, and schools were closed, and everything was going online. Then people started thinking about the online degree, and Walden University is one of those universities that has offered different degree programs online for many years. It is beneficial for the students because they can get an education without disturbing their jobs or other obligations and schedule the classes according to their preferences.
If you are seeking admission to Walden University. If you have not scored well on your SAT and ACT and your GPA score is 3.0, you can still get accepted to Walden University and the course you choose.
ACT and SAT scores are not mandatory for students to get admission to Walden University; aside from justifying acceptance based on these test scores, Walden University gives priority to the knowledge and potential of a student. The eligibility for online courses at Walden University is not the same for all programs, and you should check the eligibility of the streams before applying.
Walden University has a higher acceptance rate than other non-profit universities because it has fundamental and easy requirements for admission. If your GPA score is between 3 and 3.5, you can get accepted to Walden University, while some other universities require a higher GPA score.
The rating of Walden University agreeing to student reviews is 4. 2 starts at 5, and if you consider the ranking of Walden University, then the U.S. News and World Report say that the rank of Walden University in public health is 182. The computer science program rating of Walden University is 186; the social work ranking is 261, and the public affairs program ranking is 284 by U.S. News and World Report.
Disadvantages of Walden University:
Here are some of the disadvantages of Walden University:
As Walden University offers classes on campus and online, students think it will be pointless to live on campus and spend money when they can stay at home and study.
Many students think that until you go to the campus of Walden University and learn things physically, practically, and theoretically, you cannot understand them. Industries do not consider you a deserving candidate.
Some degrees offered by Walden University are not considered legit by several companies, and students face issues due to this problem.
The ranking of Walden University is above 150, and people think it is not a good ranking for an institute that provides degrees online.
Many industries still think that students who study online do not possess those skills and give less priority to students who have regularly attended classes at universities.
Fees and Other Costs of Attending Walden University:
It is crucial to know the costs of Walden University. Before you are admitted there.
The average total cost of Walden University is $24,240, which includes the tuition fees of $12,180 and other prices like books, room, and board of $12,060.
Walden University offers students the chance to save some percentage of tuition fees if they bring references of some alumni with them, such as if you come with the recommendation of a Walden University alumnus with you, then you can save 15% on the tuition fees at Walden University.
Walden University runs an AIM option program through which you can save up to 50% on the master's program at the university.
The students who pursue the courses online from Walden University have to pay a tuition fee of $335 per credit and an additional $135 as a technology fee per credit. If we calculate the total cost for an online degree from Walden University, it becomes $62,795 for a graduate student.
If you are pursuing an online master's degree from Walden University, the fees vary from $525 to $950 according to the course per semester hour. A student who studies M.S. in Education at Walden University has to pay a total of $25,875 for this.
Some programs offered by Walden University include:
Here is a list of some programs that you can pursue at Walden University:
Psychology
Human Services
Elementary Education and Teaching
Criminal Justice and Law Enforcement Administration
Computer and Information Sciences
Human Development and Family Studies
Business and corporate communications
Public Administrations
Besides, all these Walden Universities offer more degree and master's research programs for students, which they can pursue mostly, in online mode, but if they choose to do it on campus, they can also do it on campus.
Student Life at Walden University and a Review of the Campus:
Most of the undergrad programs are available online at Walden University, but the expansion of the campus is in a wide area of Minneapolis, Minnesota.
Review of Walden University is that it cares about the students, and it has established a disability site to solve the issues of the students in a short amount of time. You can register your email here, and Walden University will try to provide all possible solutions for a student.
For the students who want to provide services in the armed forces, Walden University provides them with a complete guide, and to help the students, it has a website called Walden University Veteran Services.
You can choose between the part-time and full-time study options at Walden University, where the full-time attendance rate is 8.4%, and the part-time attendance rate is 91.6%.
You can enjoy different athletic activities, the gym, the swimming pool, and many more facilities as a student at Walden University.
Constituent Colleges of Walden University:
Seven colleges are affiliated with Walden University and are expanding the light of knowledge among the students by different means. These colleges are:
College of Nursing
College of Social and Behavioral Health
College of Nursing
College of Allied Health
College of Management and Human Potential
College of Health Sciences and Public Policy
These colleges are working in partnership with Walden University and helping students pursue their dreams by taking different courses.
Accreditation Details of the Walden University:
Walden University has provided quality education to its students since it was founded, and the U.S. Department of Education and Council for Higher Education have been awarded accreditation by the Higher Learning Commission since 1990. Accreditation means Walden University's operations in studies, students, and the education system are legit and of good quality.
The accreditation of Walden University has the following features: it allows Walden University to attach its federal and financial aid to the government.
When Walden University has accreditation, it means the education it is delivering is good, and it also provides some additional rights to the governing bodies of Walden University.
Accreditation verifies the employees and helps them in their transfer from one institute to another and in determining their salary and other benefits.
Some Crucial Facts About Walden University
The origin story of Walden University is based on two teachers who wanted to try something new with the students. In those days, distance learning was not in vogue among students, but this new idea attracted students from around the world to Walden University.
You can easily apply for admission to Walden University, and you can begin by opening the official website of Walden and then clicking on the Admissions tab. Select your course and then register your account on the website. You will get a registration number, and Walden University provides an enrollment specialist. You then upload all the required documents and transcripts.
You can participate in exams such as CLEP, DSST, AP, and IB to get admission to Walden University.
Conclusion:
Walden University offers prestigious, primarily online courses and degree programs. You can pursue more than 80 courses online from Walden University, and 100+ courses are running on the university's campus. Walden University is working with its seven affiliated colleges and one school. You can study at Walden University on campus or online. If you pursue a master's degree from Walden University, the fees vary according to the course. When web cameras and video call facilities were not available to teach. Walden University used to teach through mail or other available options.
FAQ:
Can you transfer credits from Walden University?
You can transfer your credits from Walden University up to a certain limit. If you are a student in an undergraduate program at Walden, you can transfer up to 75% of your credits, and graduate students can transfer up to 50% of their credits.
How long are Walden University's online classes?
The online classes take an average of fifteen to twenty hours per week from each student, and you can log in for online classes at any time and any place until the end of your course.