The University of California (UC) is a public research university system located in California, United States. It is one of the biggest educational institutions and has students from wide diversity enrolled there. There are a total of ten campuses in various places in California that offer distinct programs. UCR and UCI are among them. UCR stands for the University of California Riverside and UCI stands for the University of Irvine. There are 14 schools affiliated with UCI and it is known for its medical and biological studies the most. Likewise, UCR has three colleges and four schools and it is well known for liberal art studies.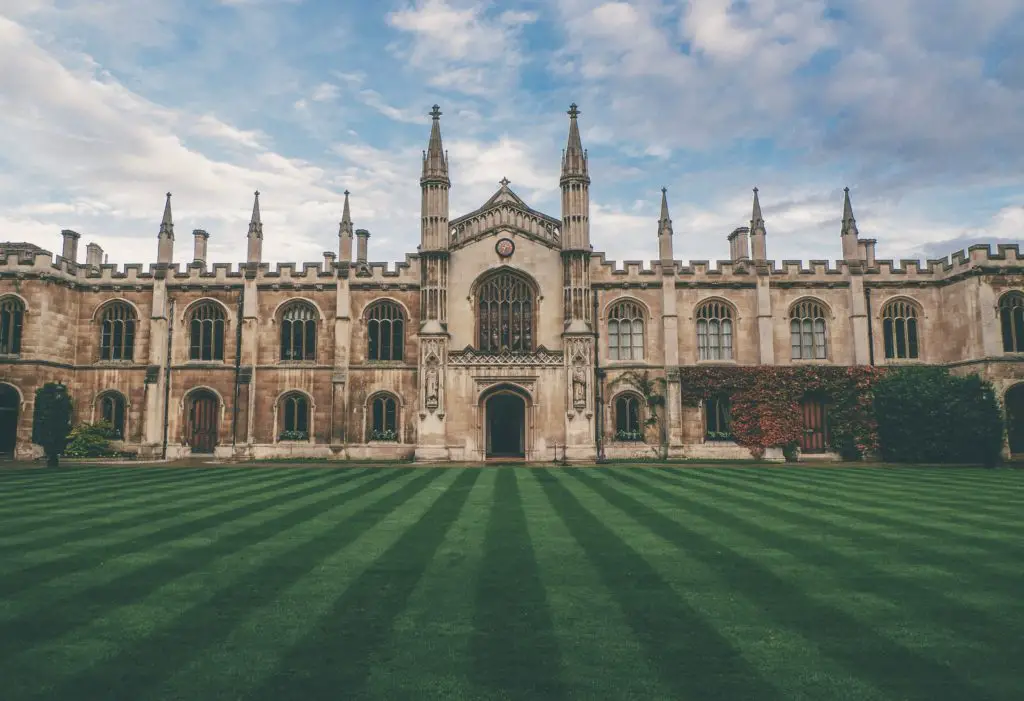 Programs Offered
UCI
There are 15 fields of study to choose a major or minor from. UCI provides more than 85 majors. Minor programs offered are approximately 70 or more. There are language and literature studies such as Spanish, Korean Literature, and Japanese Literature. They offer various courses in humanities as well as in Science and engineering. 
UCR
Riverside campus provides more than 80 undergraduate programs and 55 post-graduate programs. The courses are the same as on the Irvine campus, but here M.S. and Ph.D. courses are also available to do in your area of study.
To get admission to graduate schools, one must compulsorily hold a bachelor's degree. International applicants for graduate programs are recommended to hold an above-average percentage in their undergraduate major to have a better chance at acceptance.
Campus Life
UCI
UCI is a hub for high-quality education that promotes a lifelong love of learning and innovative approaches to study. Students, instructors, and staff at UCI go far beyond the classroom and laboratory to address social challenges and enhance people's lives.
Collaborators can use UCI Engage to connect with faculty working on community-engaged research and teaching. At UCI, there is always something special going on. All year, there are enlightening classes, intriguing public lectures, captivating performances, and exciting athletic events. 
UCR
In the UCR ARTS block, the University of California, Riverside has recently established three downtown arts performance venues. The ARTS block includes the UCR / California Museum of Photography, the Sweeney Art Gallery, the Media Lab, and the Culver Arts Center, a presentation facility. The three institutions are situated in the historic pedestrian strip of Riverside. 
Eligibility
The eligibility criteria are the same for any campus. The applicant has to check the desired campus as their first option. At least a 3.0 undergraduate Grade Point Average (or B-equivalent) is necessary (if GPA is not on a 4.0 scale). Recommend checking with the graduate program because their GPA requirements may be higher for the graduate programs so the institution recommends constantly checking with it.
If your overall GPA is less than this, contact the graduate program in which you are interested. All applications are first examined by the graduate program before being sent to the Graduate Division for evaluation. The degree must always be earned after completing a program that is similar to the University of California in terms of content and scholarship. UC in general does not consider SAT scores for admission.
Fees 
The fee structure is the same for all campuses under UC. UC extends its student support by giving financial aid to students thus encouraging them to enroll and invest in their studies. As of the academic year 2022- 2023, the total spending for an on-campus resident would be 38,504 USD. For non-resident students, the fee is 2900 USD less.
The fee is calculated based on tuition, campus, books and other supplies, and health insurance which also covers allowance, housing and meals, and transportation. The total cost may vary understandably based on the campus and major one enrolled in.
Accommodation
UCI
Students who are enrolling in the Fall session for four-year degree programs are eligible for housing. There are four types of housing facilities available.
i) Campus Village
Campus village comprises 195 apartments with two bedrooms and one bathroom. They have a stove, oven, fridge and microwave facilities. Air-conditioning is not available. This is one of the options for a single student.
ii) Palo Verde
It comprises 652 apartments which are available as 1BHK, 2BHK, and 3BHK. Apart from general facilities, Internet and cable are provided. This type also does not cover Air-Conditioning. This is also recommended for single students.
iii) Verano
Same as Palo Verde, except they include electricity for all units with some number of building excepted.
iv) ACC Apartments
A total of five ACC apartments can be leased according to the academic year (August to August, September to September, June to June). They offer air conditioning, dishwashers, washing machines, and dryers. Electricity usage is billed in selected apartments. They also offer bus service inside the campus. All housing includes a community space for fitness, games, movies, and space for study, barbecues, computer lab, and laundry facilities according to the cost of living.
UCR
The Riverside campus also offers different housing plans according to budget. 
i) Residence Halls
Mainly for freshmen students, but they are also available for transfer students. It is contract-based. There are three traditional-style halls and one suite-style hall available. They provide computer labs, high-speed internet, and convenience stores.
ii) Apartments
Apartments are available according to budget. Students have the privilege to pick their roommates if they want. Each apartment community comes with its own storage spaces for bicycles. Continuing students and graduate students are eligible to live in apartments.
iii) Family housing
This is an option for students with families. Oban family housing offers one-bedroom or two-bedroom apartments very close to the campus. The apartment is already with a stove, refrigerator, dishwasher, and heaters or coolers. They also offer family-oriented activities for the community.
Conclusion
Aside from the aforementioned criteria, it is in the hands of the aspirant to choose a campus according to the course they like to join. Sources say that the Irvine campus is better overall, but other sources say that Riverside has the biggest student community and better academic infrastructure. Nevertheless, all campuses under the University of California follow the same principles.
Frequently Asked Questions
1. How much does housing cost around at UCI?
The minimum amount is 19,947 dollars. The plan consists of one hundred and thirty-five meals including seventy-five dollars FlexDine per Quarter yearly. The maximum can be 20,466 for seven days including fifty dollars FlexDine plan per quarter yearly.
 2. How much does housing cost around at UCR?
The monthly residential housing cost for a single occupancy room is 1,590 dollars. For a double occupancy room, the cost is 1385 dollars. Dining charges are separate. The monthly dining cost for unlimited plans is 720 dollars. For a limited plan, it is 630 dollars.