Canada is the 11th most literate country in the world where top universities are located in various domains. Engineering is one such domain that has great scope. This country is considered one of the most preferred places to receive an engineering degree from. Let us know about 'Universities In Canada For Engineering'.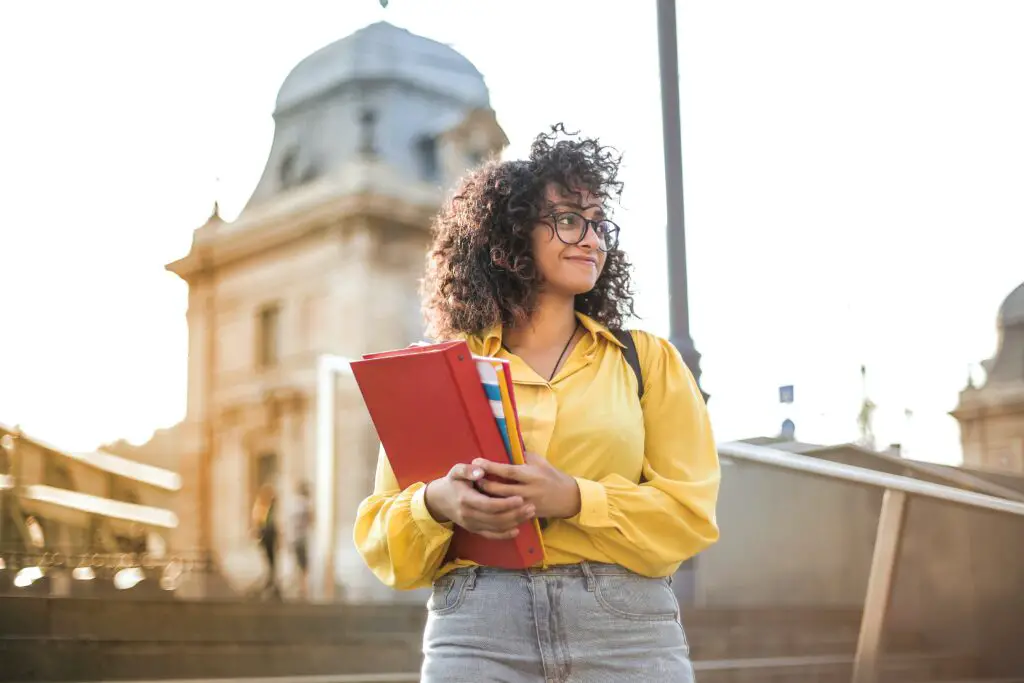 Canada is one of the prestigious stops for quality engineering. There are many reasons why one should study in Canada where Canada being an extremely literate country is first. Other reasons are highly technical resources availability and good career scope. The top universities include the University of Toronto, the University of Waterloo, the University of British Columbia, and McGill University. These universities are mostly research institutes and are either public or private universities. The admission process and requirements are not too difficult and may differ for every university.
Why study engineering in Canada?
Canada is one of those countries with having high literacy rate hence they highly educated and experienced faculty. Those professors will give practical and theoretical experience.
Their universities are well-equipped with technology. The universities offer research centers and libraries and other student-facilitating centers.
Universities in Canada offer engineering degrees in several domains such as environment, medicine, construction, physics, and IT. In addition to engineering degrees, they also offer a degree in computer science which is related to engineering fields.
It has been predicted that by 2028, there will be a lot of open vacancies for engineers in Canada which becomes a prime reason to study engineering at a Canadian University.
University of Toronto
The university was founded in 1827 in Ontario. They offer undergraduate, Master, and Doctoral degrees. Their top engineering domains include mechanical engineering, chemical engineering, and civil engineering. The acceptance rate is 43% and the graduation rate is 82%. The University is ranked 18th in Best Global Universities.
University of Waterloo
This University was established in Ontario in 1957. The university offers undergraduate and postgraduate degrees where undergraduate students are greater in number. The university also has a specific research staff. The university is ranked 44th best for engineering globally. The top fields include Electronics engineering, electrical engineering, mechanical engineering, and civil engineering. The acceptance rate is 53% and the graduation rate is 78%.
University of British Columbia
The University of British Columbia was formed in the year 1908 but was open to the public later in 1915. Its foundation is laid on two campuses. This university has a large number of international students almost more than 20K. The top engineering fields are electrical engineering and electronics engineering. The acceptance rate is 52%.
University of Alberta
The University of Alberta was founded in 1908 in Alberta. The university has a total of 5 campuses. The university is ranked 83rd position in the list of engineering universities and 136th on the list of global universities for engineering. The students in this university are mostly enrolled in undergraduate degrees. The university also offers doctoral degrees. The top engineering fields are electronics engineering, civil engineering, and chemical engineering. The acceptance rate is 52% and the graduation rate is 79.5%.
McGill University
This university is situated in Quebec and was founded in 1821. The university has two campuses. The university is famous for accumulating 10 different faculties including engineering. The university is ranked at 54th spot among the best global universities and 3rd best university in Canada. The university offers an undergraduate degree such as Bachelor's in engineering in various fields including biomedical engineering, electrical engineering, and computer engineering. The acceptance rate is 43% and the graduation rate is 85%.
Concordia University
Concordia University was founded in 1974 in Montreal, Quebec. The university offers undergraduate degrees and graduate certifications in engineering. The engineering fields offered include aerospace engineering, building engineering, computer engineering, and civil engineering. The acceptance rate of Concordia University is 72% and the graduation rate is 40%.
Queen's University
Queen's University is located in Kingston. Initially, it started as a college in 1841. The university offers some unique majors such as Geological engineering, mathematics and engineering, materials engineering, and robotic engineering. Other common majors include chemical engineering and civil engineering. The acceptance rate is 42% and the graduation rate is 93%.
Admission process and requirements for Canadian universities:
Most universities have an online submission process. Once you know which university you want to apply to you can check its website and fulfill the application process and fee.
Few universities consider taking an admission test depending on the major.
The applicants will be supposed to submit their previous school transcripts and records for profile evaluation.
Few test scores like SAT, and ACT are also submitted to make the profile strong.
International students or those having non-English backgrounds are supposed to submit English tests such as IELTS.
The universities also accept international applications and every university has separate vacancies for international students. There are scholarships also available depending on students' performance and needs.
For the scores and GPA, there are different requirements for each type of degree i.e. undergraduate, postgraduate, and master's.
Conclusion
At present, studying in Canada is the dream of many students because of its education-friendly environment. Canada has several job opportunities as well for engineers. Then there are some top engineering universities residing in Canada which makes it more suitable. Most of the universities are globally recognized in the engineering domain. Also, these universities offer different types of degrees in different engineering fields which concludes there are quite many options available. Hence engineering universities in Canada offer some amazing privileges to students where education is the top most important.
Frequently Asked Questions
Are universities in Canada expensive?
Being internationally recognized universities, they may seem expensive for many but all the universities also award scholarships to eligible students both national and international.
What is the duration of an undergraduate degree?
Most undergraduate degrees are based on four years such as a bachelor's in engineering (BE).
What is the minimum high school grade required for admission in Canada?
For both undergraduate and postgraduate, the student must have secured at least a B grade so that they can be admitted to these universities.